The Desire to Control
The Desire to Control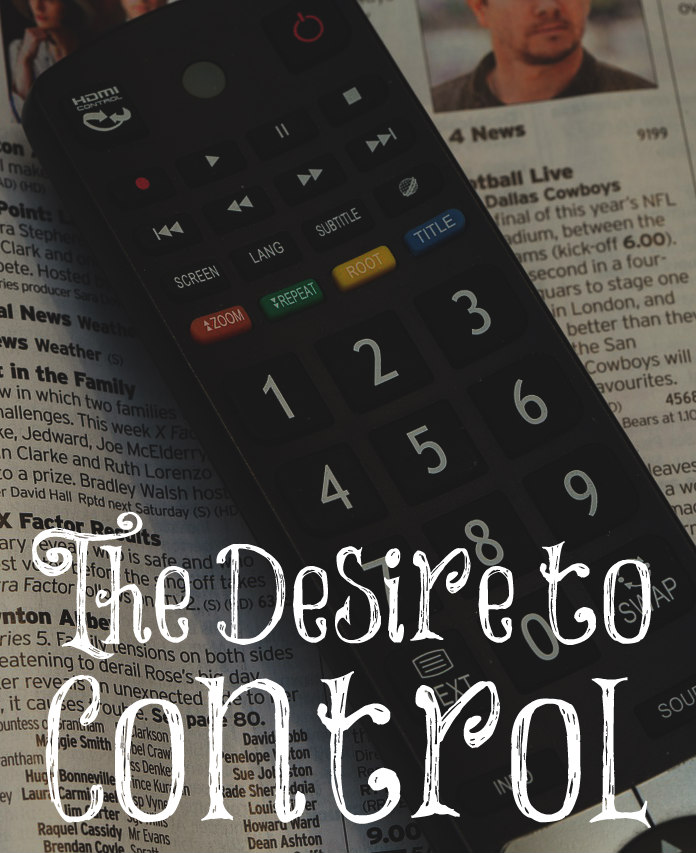 Do women naturally have a desire to control their husband? According to Genesis 3:16, they do and it happened right after the Fall. When I teach women to not deprive their husbands sexually, they come up with all types of excuses why they shouldn't have to do this. The majority of these excuses are simply another way to control their husbands.
When I teach women to submit to their husbands, they will come up with all types of exceptions that will allow women to decide that they really don't need to submit to their husbands in everything as unto Christ.
When I teach women that God commands them to be silent in the churches, they twist and distort Scripture and then give me all of the reasons why women don't need to be quiet in the churches.
When I teach women to be keepers at home, there's always a huge outcry of why this couldn't possibly mean that God wants women literally at home raising their own children, after all, the Proverbs 31 woman was a career woman!
All but a few women want to be obedient to God because they believe His will for them is oppressive. They prefer God's will for men so they can decide when they want to have sex, rule their households, be female preachers and support them, and have careers, if they want. They believe that God's will for men's lives is better than God's will for them.
I am here to tell you that it is not. God is your Creator and He knows what is best for you. He wants you to not deprive your husband sexually. Instead of trying to figure out all of the exceptions, concentrate on obeying God instead.
He wants you to submit to your husband. This is the most difficult for most women. We don't want anyone telling us what to do but when you married your husband, he became head over you and God commands that you submit to him. A willing, submissive wife leads to harmony in the home.
He wants you to "learn in silence with all subjection" (1 Timothy 2:11) in the churches. No ifs, ands, or buts. Just obey God! It's really that simply. Satan's grand scheme is to cause confusion with women. He wants them to think that God must mean something other that He commands. Stop listening to the enemy of your soul!
He wants you to be a keeper at home. He wants you to be a help meet to your husband. He wants YOU to mother your own children. He wants you to work hard at home and make it a place of peace and rest for your family and others. Home is good, women. It's exactly where God wants you to live and work.
Surrender all of your hopes and dreams to Jesus, women. Allow His Word and His will to shape your life. His will is good, and acceptable, and perfect. Instead of fighting and distorting it, love and live it! If you want to rebel against Satan and his attacks, obey God.
I beseech you therefore, brethren, by the mercies of God, that ye present your bodies a living sacrifice, holy, acceptable unto God, which is your reasonable service. And be not conformed to this world: but be ye transformed by the renewing of your mind, that ye may prove what is that good, and acceptable, and perfect, will of God.
Romans 12:1, 2