The Government is Preventing Them From Geting Married!
The Government is Preventing Them From Geting Married!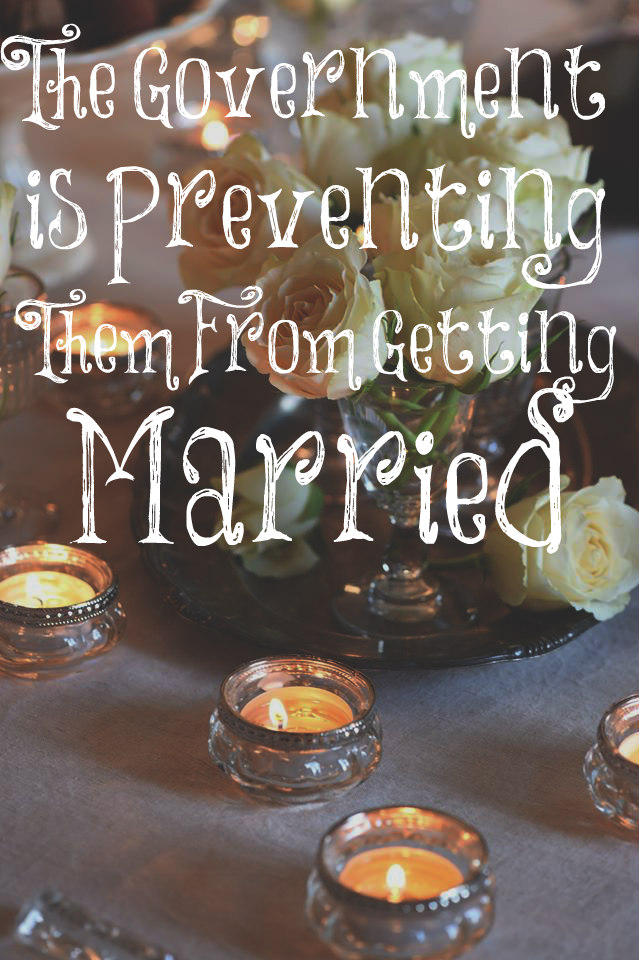 "Hey Lori! Love your posts! Could you make one about wedding cancellations in light of COVID? I'm supposed to be getting married in nine weeks and we are unsure about whether to cancel or not. (Our state has even stopped allowing people to get marriage licenses.) As a couple who have remained pure for our wedding, we are obviously super against having to postpone/wait any longer. Also, we want to start having children! I know a lot of young women are facing this situation. (I have a few friends in similar situations and we all follow you on here.) Could you do a post about what your thoughts are on getting married and starting to have babies in this situation when the government is trying to prevent us from getting married?"
A young woman asked this question on my Instagram account yesterday. It reminded me of the verse in the Bible that states that in the last days, they will forbid people from marrying (1 Timothy 4:3). My encouragement to all of you who are in this situation is to go to your pastor and have him marry you as soon as possible, especially if you are in a state that has a Democrat as a governor since who knows when they will allow freedom to the people.
Have your family and close friends in a backyard or home for your wedding. These will be the witnesses of your vows to each other. God tells us that it is better to marry than to burn and there's nothing about government involvement in any of this process. You can become one flesh without government approval! Once everything opens up, you can go to the justice and get a marriage certificate and even have a more fancy wedding if you want, although you may be pregnant by then but so what!
About having babies, as long as the good Lord is blessing your womb, then keep having babies! NONE of us know what the future holds but babies are one of His greatest blessings! Women have been having them through all of the difficult times since time began. It's part of being a woman and allowing your body to do as God has created it. Have as many as He wants to bless you with!
There's a young woman I know who is pregnant with her fourth. Her oldest isn't even four years old yet! She LOVES being married and having children. She smiles at the future, because she knows God is in control and ALWAYS will be. There is no need to live in fear but live boldly by faith in Almighty God. Just make sure that you don't ever neglect your husband. You were created to be HIS help meet first. Enjoy your husband and children, Don't wait! Life is short. If you have a man who wants to marry you and have children, marry him and have children! Don't allow this virus or government stop you from doing what God has called you to do. Many blessings to you and your friends. May the Lord abundantly bless you as you walk faithfully with Him.
I will therefore that the younger women marry, bear children, guide the house, give none occasion to the adversary to speak reproachfully.
1 Timothy 5:14