Where Have All the Good Guys Gone?
Where Have All the Good Guys Gone?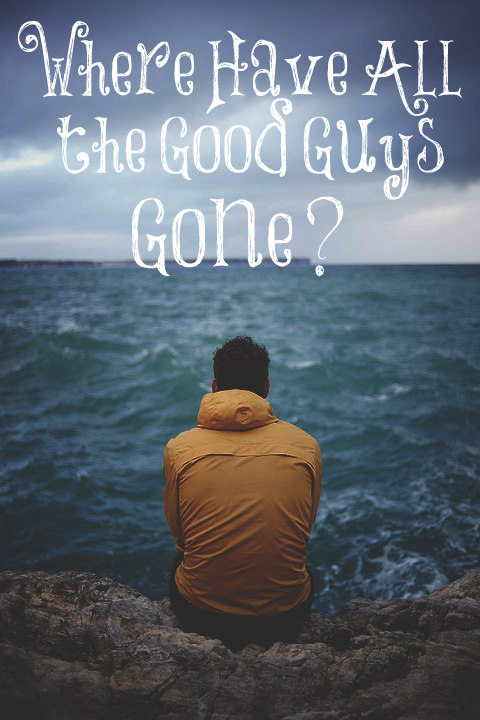 Single women ask me where all of the "good guys" have gone and why it's so hard for them to find a man who is marriage material. One woman even called it the "plague" of being single and NOT by choice. Is it a plague these days? It is certainly true that marriage rates have plunged to the lowest level on record, divorce is more common, and living with one's boyfriend/girlfriend is the norm. We are even told that in the last days, marriage will be forbidden (1 Timothy 4:3).
Most churches don't seem to teach against fornication and the blessings of a life long marriage and having children. Women aren't taught how to be feminine, godly, submissive wives. They are taught to pursue higher education and have careers while putting off marriage and child bearing since having a career is SO much more important.
 Christiana from the Chat Room had to say this about this important issue:
"The lack of biblical teaching on marriage roles for both men and women compounds the problem. There are so many different and confusing messages on marriage within the church. I also think that we are seeing the 'lovers of self' end times prophecy coming true in spades, and this intense selfishness makes marriage— or any relationship— impossible.
"This is easily seen even in just the promos and advertisements for reality TV shows like 'The Bachelor.' In every single one, each person 'looking for love' phrases something like: 'I have a great life and great career but it feels meaningless without that special someone! So I came on this show to see if I can find The One.' As if love is a thing to be found, rather than a relationship to be built. As if a spouse is just a missing puzzle piece to complete your life; one more accessory to your own happiness like getting a dog, or a new car. Never have I ever heard it phrased realistically, which would sound more like, 'I think I'm ready to forget about myself and pour myself out for the good of another,'  which is what a good marriage actually entails.
"And I have to say that this attitude is, in my observation, even more prevalent in women than in men. The general discontentedness which undoubtedly is worsened by too much time on social media. The attitude of 'What can he do for ME? How does he make me FEEL? Because if he can't make me feel how I want to feel, and can't be as romantic as so-and-so, he doesn't really love me and I'm out.' What man wants to have to constantly strive for that? Furthermore, what man *should* do that— cease his God-given calling in life to make his woman his idol? He shouldn't."
Kylene added: "The porn culture, hook-up culture, feminism, etc. I think all of those have led to an unrealistic view of love and sex as well as a lack of responsibility."
We must remind ourselves that God will ALWAYS keep a remnant for Himself. Yes, there are still good, godly guys out there. There are good, godly women too. (Someone needs to set up a dating site for the remnant!) Don't go with the flow of culture. FLEE fornication and worldly lusts. Wait upon the Lord.
Flee also youthful lusts: but follow righteousness, faith, charity, peace, with them that call on the Lord out of a pure heart.
2 Timothy 2:22