The Homemaker's Creed By Betty Crocker
The Homemaker's Creed By Betty Crocker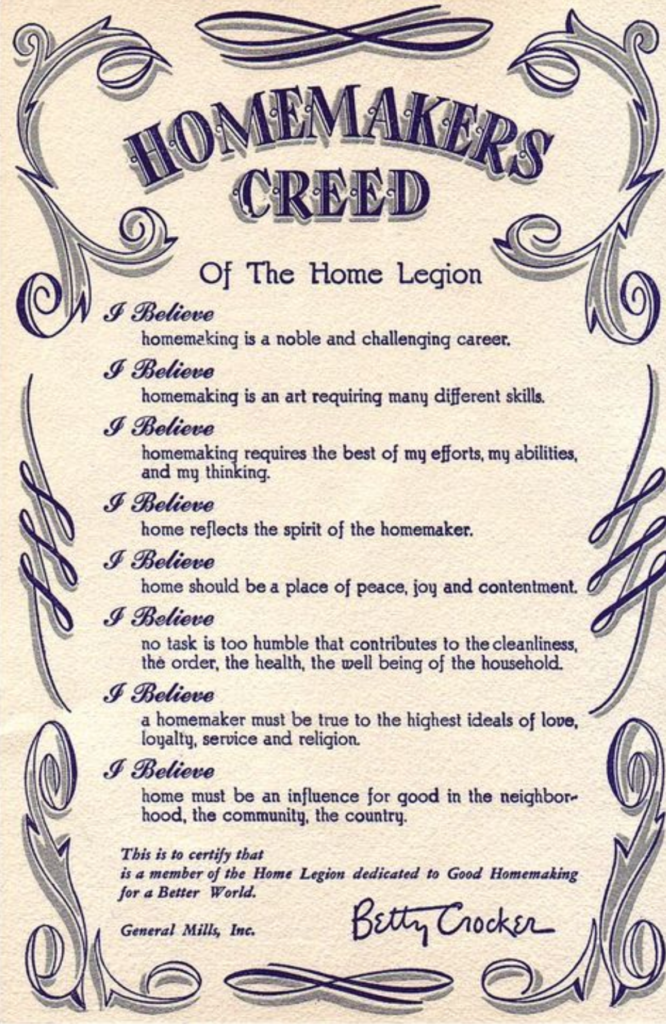 "In the Betty Crocker Cookbooks of old, you may be fortunate enough to find a hidden creed slipped inside. It is beautiful words written from a fictitious Betty Crocker (though keep in mind that a real-life virtuous woman did write it!) in the 1920's. It was meant to inspire homemakers from long ago to join the 'Home Legion' and declare 'Good Homemaking for a Better World.' Oh how the times have changed (insert sorrowful sigh)… but doesn't that sound lovely and how useful would that be right now?" (from Strangers and Pilgrims on Earth blog)
I believe homemaking is a noble and challenging career.
I believe homemaking is an art requiring many different skills.
I believe homemaking requires the best of my efforts, my abilities, and my thinking.
I believe home reflects the spirit of the homemaker.
I believe home should be a place of peace, joy, and contentment.
I believe no task is too humble that contributes to the cleanliness, the order, the health, the well being of the household.
I believe a homemaker must be true to the highest ideals of love, loyalty, service, and religion.
I believe home must be an influence for good in the neighborhood, the community, the country.
This is to certify that Betty Crocker is a member of the Home Legion dedicated to Good Homemaking for a Better Word.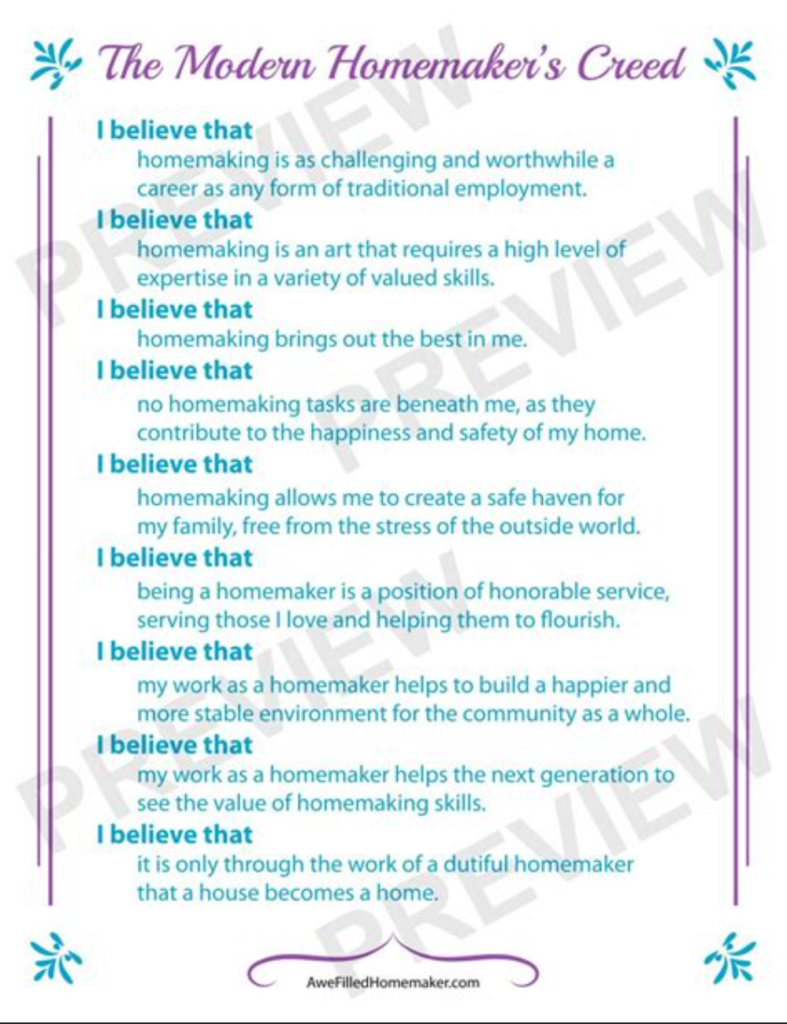 She looketh well to the ways of her household, and eateth not the bread of idleness.
Proverbs 31:27