The Security of the Believer
The Security of the Believer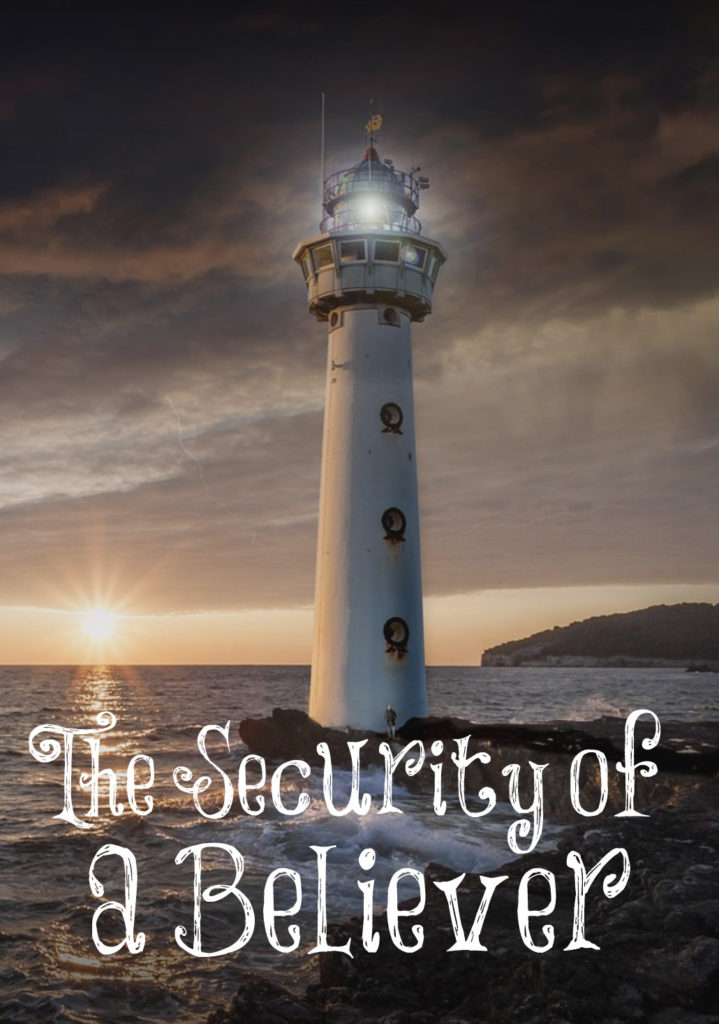 Ever since the early church, Christians have been divided on this issue, more often coming down on the side that you are in danger of losing your salvation through sinning. The Bible clearly teaches security of the believer, and it clearly teaches that only those who endure in faith will be saved. Which side of the issue you are on depends on which group of verses you reject and which you cling to. But there are clear excesses on both sides.
Confused? Pay attention to the passage. It does not say that a certain level of righteousness must be maintained if one is to keep his salvation. It says one must remain in the faith. None of us will ever persevere in good works sufficient to acquire or maintain our salvation.
The grace of God covers every sin except unbelief. "He that believeth on him is not condemned: but he that believeth not is condemned already, because he hath not believed in the name of the only begotten Son of God" (John 3:18). The Bible teaches security of the believer. It does not teach security of the unbeliever. Properly understood, Bible doctrine espouses that sinners are saved by believing, and those who continue to believe are the same ones who will be saved in the end. The Bible message is that great sinners are saved by a little faith—ever trusting in his finished work while repudiating personal works as of any value to produce or maintain salvation (Ephesians 2:8–9; Romans 4:5; 11:6).
This passage and many like it may leave less mature Christians feeling very uncomfortable, for when any of us look within to measure our faith we find little. We read 'the just shall live by faith' and we ask ourselves, "Do I live by faith? Do I ever draw back from faith?" We, like the apostles, feel the need to say, "…Lord, Increase our faith. Apparently the apostles who performed a record amount of miracles did indeed stumble on this one occasion and didn't have faith as large as a single grain of mustard seed—about the size of a flake of course-ground black pepper. By that measure, no one has ever had such faith. When was the last time you saw an evangelist do anything like levitate a mountain into the sea, creating a new island on which to build his convention center? We humans are faithless creatures. If having a great measure—or even small measure—of faith is the ticket to Heaven, God has wasted his time building mansions.
The disciples felt the need to have their faith increased, and so requested, but there was nothing in Jesus' answer that provided direction to increased faith. In fact in all of Scripture there is no instruction on how to increase faith.
The question remains, if their faith was so small, how were they otherwise so effective in their miracle ministries? We think of faith as a superpower that one possesses in various quantities, a power within that is waiting to be released. Preachers have contributed to that misunderstanding with their "faith ministries, faith healings, faith miracles," and especially "faith prosperity."
Faith is not a static entity that can be possessed; it is fluid and flows in two directions, originating not in the one exercising faith, but in the object of faith. Faith begins in a reality manifested. An event, a fact, a reputable promise, or a word written by a trustworthy source is the birthplace of faith. God is the author of faith as he reveals himself in a manner that elicits belief.
God is not looking for people of great faith; he is looking for people of little to no faith who cannot believe in themselves (their faith) but are willing to believe in him and the reliability of his promises.
God takes the responsibility to present himself in a way that causes you to know your need for him, believe his promises, and forsaking all others take him only.
If you look at your faith you will look in vain. If you look to him, knowing you have insufficient faith, and you do not consider your faith or the lack thereof, he will receive you as you are, having less faith than a grain of finely ground pepper. He will then call you his own. Then your faith is not in your faith; it is in his faithfulness. Then you have entered the world of biblical faith—all praise to him and no brag on our part.
The disciples wanted more faith, and Jesus' answer indicated they were barking up the wrong tree. We relate to God with so little faith that he has to make up the difference with the blood he shed on the cross. It is not the quantity of faith that moves God, it is the heart focus. A tiny amount of faith fixed on the all-sufficient grace of God will not move a mountain, but it will guarantee us a place on Mt. Calvary where our sins are washed away by the blood of Jesus. It is not how much faith we have, it is how much our faithless hearts are dependent upon him.
Moreover whom he did predestinate, them he also called: and whom he called, them he also justified: and whom he justified, them he also glorified.
Romans 8:30