THIS is Why I Will Continue to Teach Women to Be Keepers at Home!
THIS is Why I Will Continue to Teach Women to Be Keepers at Home!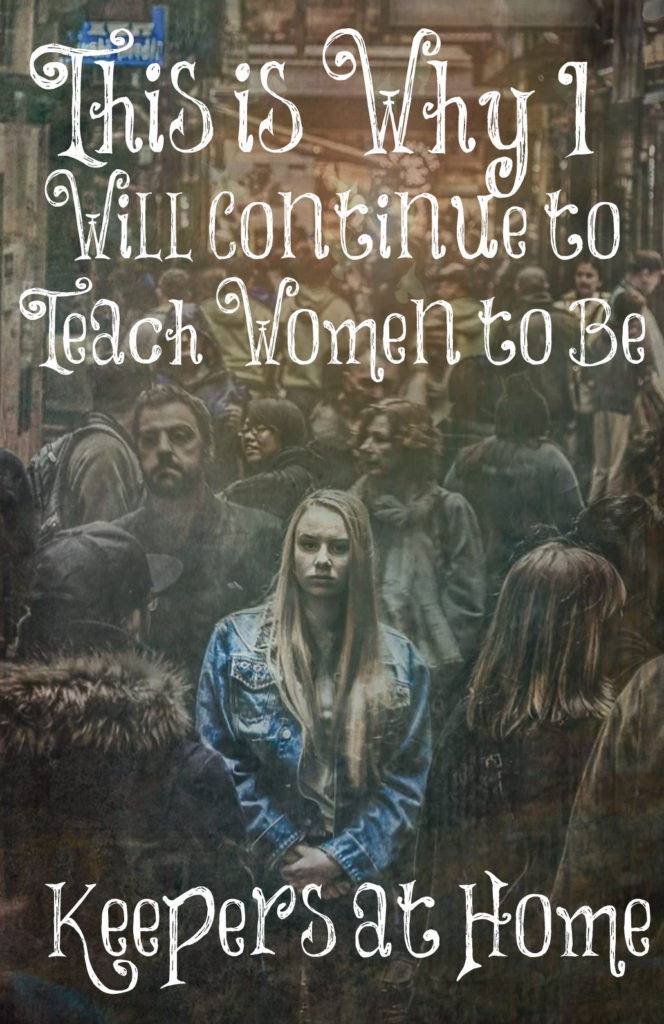 On Instagram last week, I shared this: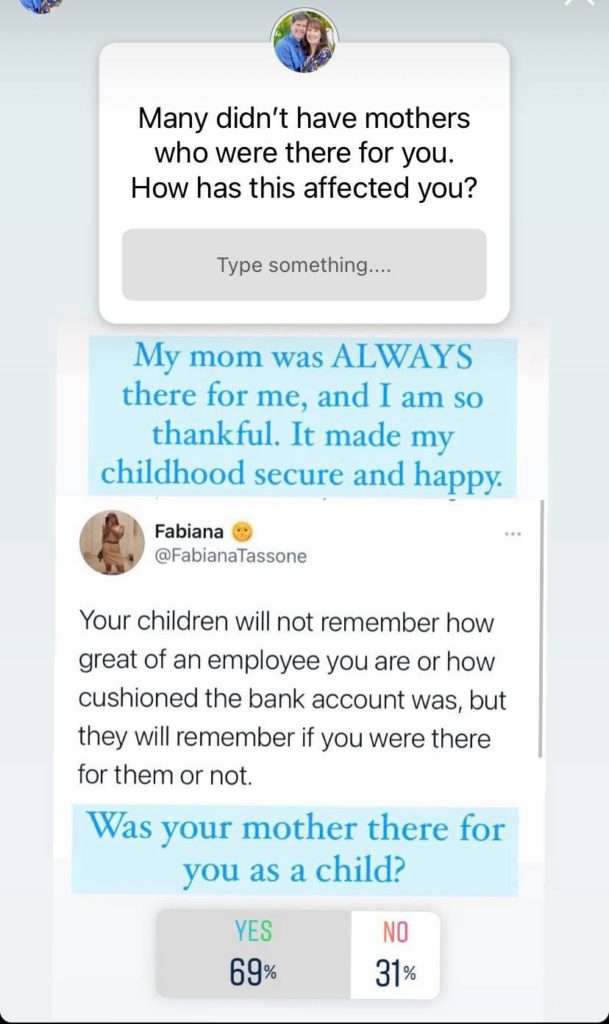 Here are the answers I received. I wept as I read them:
Struggle with poor self-esteem.
Seeking love everywhere I could and being rejected, because I was too needy.
I definitely search for mother figures in women I meet. (a response from a man)
I was a wild teenager: alcohol, sex, and lying. My parents were clueless.
My mother wasn't there for any of my things. I now homeschool and am at all my girls do.
I didn't know the basic things about being a woman like how to dress nicely, social cues, and finding a good man.
It has affected me in all areas. I'm actually going through the process of healing. It's hard.
My mom had to work. Single mom with two little girls. I felt like I didn't have a mom or a dad.
It was painful! I went seeking love everywhere I could until I grew up spiritually. It took years to forgive.
Helped me to see the kind of mother I don't want to be, and the kind I do want to be.
A lot of negative ways, but one positive is that it has made me a better mother to my children
Lonely.
Distorted the way I viewed marriage/men and my role as a wife and mother.
Feeling like there's no truly safe place = intimacy issues.
Have trouble expressing emotions; never could talk to her about things.
Hard to connect emotionally with other women. I was mostly raised by my dad.
It made it harder to love and trust people.
My mom was always working, so I was never fully prepared to be a wife or mother. I never realized how her choices to chose work/travel over me really affected me until I became a wife and mother, then realized what I was lacking in homemaking skills.
She was never around. I had no example of what a wife should be like.
It has given me abandonment issues.
Deeply. My mom was a working single mom. I have been in therapy for a few years now because of it.
Mental health issues. No confidence. Also very fearful. Finding Jesus in 2014 saved me.
Childhood emotional neglect.
It caused me to be there for my own children and to cry out to the Lord at a very young age.
Bad relationships, no self-esteem, anger, resentment. I have healed these issues for my baby.
It helped me learn ways that I want to be there for my own children someday!
Tremendously in almost every aspect of life: confidence, insecurity issues.
There were MANY more that I could share with you, but I believe the point has been made. Mary Pride in her book The Way Home found that those children raised by full-time mothers are far more emotionally secure and stable than those who are not. Then we wonder why our nation is the way that it is.
Go home, mothers. Your children need and want you there. God tells us that mothers who aren't keepers at home blaspheme His Word. You have just read a glimpse of why this is true. Everything feminism has fought for has harmed the children.
To be discreet, chaste, keepers at home, good, obedient to their own husbands, that the word of God be not blasphemed.
Titus 2:5