Update on My Brain Tumor
Update on My Brain Tumor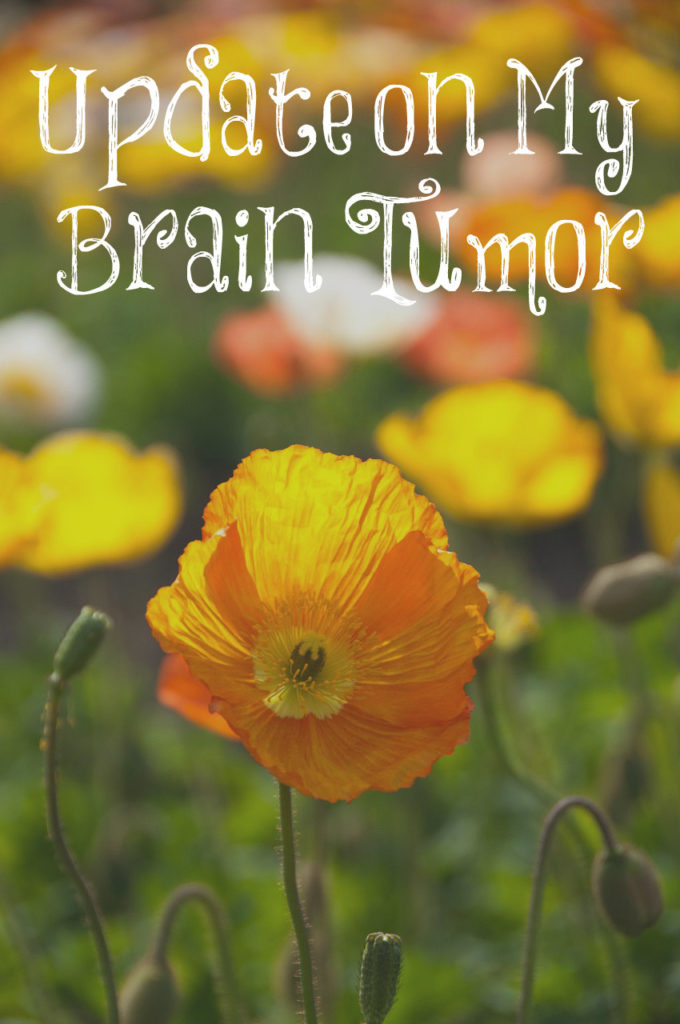 As many of you know, I have a brain tumor in the center of my head that doctors are unable to remove. Five years ago, I had a second brain surgery to remove it, only this time the neurosurgeon could only remove a little bit because the substance had changed to more stickiness and with the optic nerve and carotid arteries so close, there wasn't much he could get out and still allow me to have some semblance of life. So I had to have Cyber Knife (a highly specialized form of radiation) to hopefully keep it from growing.
I have an MRI every year to keep an eye on it so I had one three days ago. I went in to see the doctor yesterday to get the results. I was very nervous since the doctor's secretary called me the previous day in the late afternoon and said they needed last year's MRI to measure any change with the tumor in the new MRI. So Ken decided to go with me in case it was bad news. (He had left for Florida the morning that I found out that my tumor had grown back five years ago and I got the news alone. It was awful! He got right back on a plane and came home.)
Right when the doctor walked into the room, he said, "It actually looks like it's gotten smaller (which Cyber Knife is not known for doing. It just keeps it from growing and each MRI so far has shown that it's gotten a bit smaller) and I don't expect it to ever grow again!" He said I now only need MRIs every other year and if any part of it grows, he would do Gamma Knife on it which is just one shot of radiation. So I was VERY relieved and happy!
Thank you to all of you who have prayed for me over the years. I very much appreciate it!
The LORD'S lovingkindnesses indeed never cease, For His compassions never fail. They are new every morning: great is thy faithfulness.
Lamentations 3:22, 23