We Are to Be Set Apart
We Are to Be Set Apart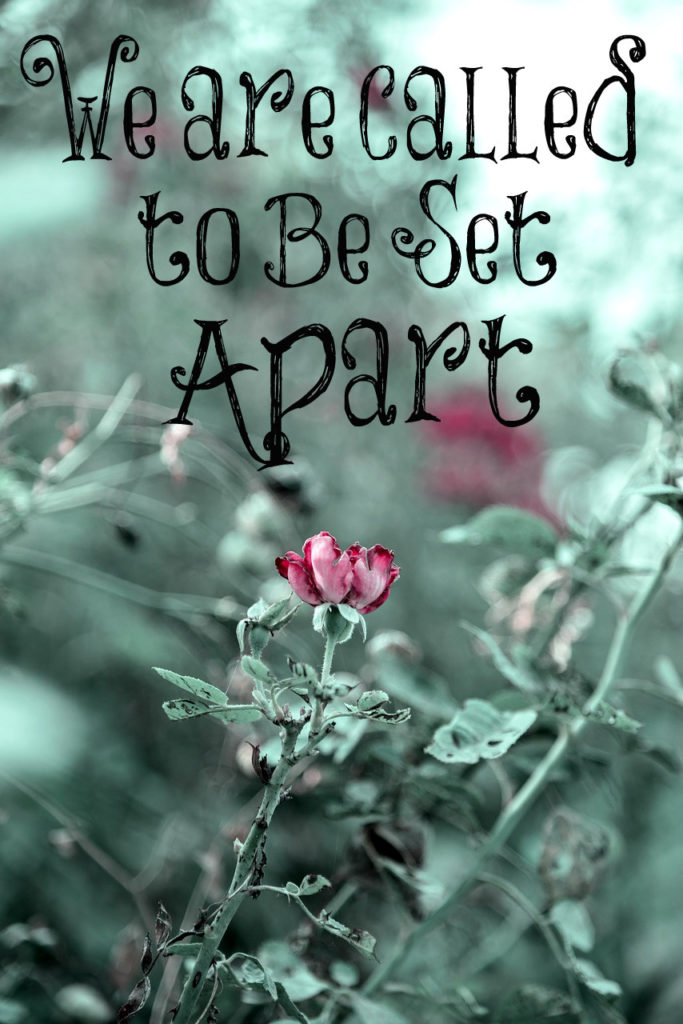 This was written by a seventeen year old young woman who has a mother who is a drug addict and her father died a few years ago but she is strong in the Lord! I pray this will encourage all of you young women who have had troubled childhoods and to know that you are more than conquerors through Christ who loves you! You may not have all of her convictions but I deeply admire those who have strong convictions and live them out for all the world to see.
My heart hurts and I'm mourning for those who don't see wrong where wrong is present.
I don't only think, but KNOW God has placed a standard for Christians to live by.
Therefore thou shalt keep the commandments of the LORD thy God, to walk in his ways, and to hear him.
Deuteronomy 8:6
When you know to do right, but override the conviction of the action, you're sinning. It then goes into willfully sinning when you know it's wrong but do it anyway.
So many have fallen in love with the sin, the things the world is providing them, that they've now forgotten God is still a JUST God and you WILL face the consequences. Especially those who know what's right but have found pleasure in going out into the world again, to do whatever they want do.

 Love not the world, neither the things that are in the world. If any man love the world, the love of the Father is not in him. 
For all that is in the world, the lust of the flesh, and the lust of the eyes, and the pride of life, is not of the Father, but is of the world.
1 John 2:15
Y'all, when did you lose respect for yourself and forget we're to be set apart? The night club atmosphere is not for Christians. The inappropriate clothing (tight/"showy") IS NOT FOR CHRISTIANS. We ARE TO BE SET APART! Is it that hard to understand? The dancing… Not for Christians. The cussing, not for Christians. Drinking, not for Christians. Drugs, obviously not for Christians. I can give you scripture all day, but when you're doing wrong – you don't wanna hear it.
WE SHOULD BE SET APART.
As I walk into a room, I want EVERY person to see God through me. I'm not perfect, Lord knows, but I can tell you, you won't find me doing these things. Christ says to strive to be as Him, perfect. That's what we need to do. Shine your light and don't forget where He's brought you from. Don't go back out into sin; there's nothing but anguish there. Jesus is coming soon. Be ready. I want you to go with me when He comes.