Bashing Men is Fine and Dandy?
Bashing Men is Fine and Dandy?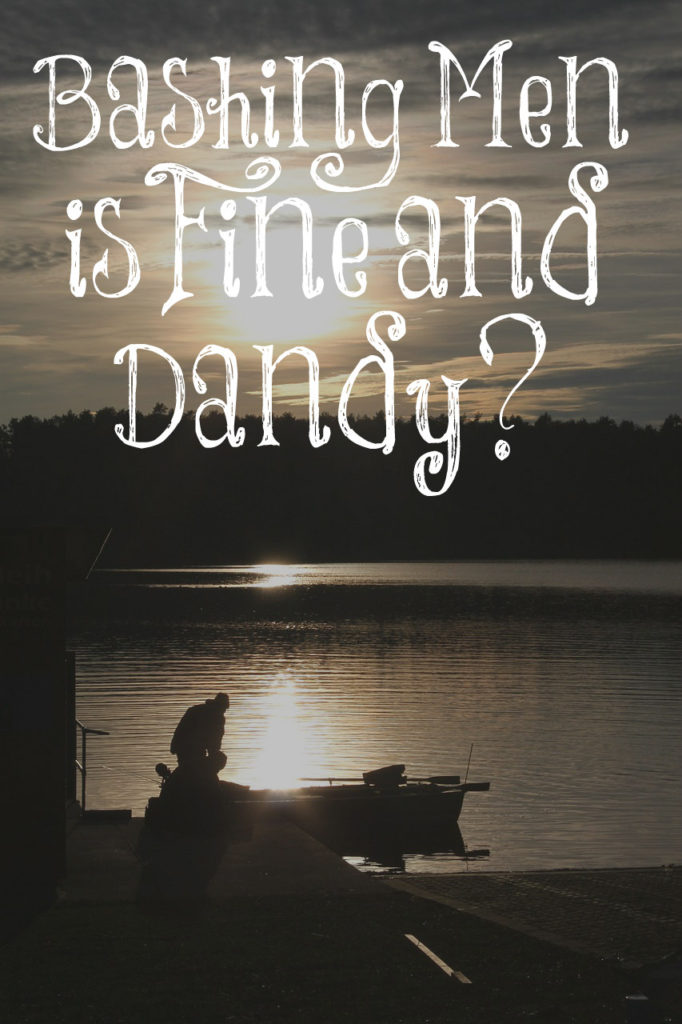 Yesterday morning, a woman shared this picture in the chat room that was going around Facebook.
Can you imagine what the outcry from women would be if it read: "Women are Like Fine Wine; they start out as grapes and it's up to men to stomp the c*** out of them until they turn into something acceptable to have dinner with"? Of course, no one would put up with that but neither should we put up with the way men are continually being bashed in our culture. The reason women get away with bashing men and men can't is because most women are ruled by their emotions and feelings and most men are not. Women would be screaming bloody murder if men wrote the same things about women.
There is an article called When making a sandwich is a crime against feminism. A woman wanted suggestions for what to make her husband for lunch and the outcry was fierce against doing any such thing. They called her a "slave" and a "1950s housewife" along with many other cruel things. "Any woman who would dare make a sandwich for her husband is not fit to be a feminist," they cry!
These reasons are why my viral posts keeps going viral. Women today HATE the thought of serving their husbands. They believe it's their duty to set the men in their lives straight and their desire shall be to rule their husbands (Genesis 3:16) just as God said from the beginning. They hearken to the voice of the Serpent of old and eat the forbidden fruit of selfishness and control, thus losing their femininity and what God has called them to be and do.
As long as women are angry and bitter, they will not be attractive to men. Feminism makes women angry and bitter because life has become all about them and what they want. Tim Keller wrote, "Seek to serve one another rather than to be happy, and you will find a new and deeper happiness" (Tim Keller). Christ came to serve and set us from from sin and selfishness. He has told us that the greatest of all is the servant of all. Women will never be happy if they continue down the path that they are on. Marriages will continue to fall apart, divorces will be rampant, and children's childhood will be broken and stolen.
Learn to have meek and quiet spirits, women, and live in submission to your husbands; for this is how the women of old adorned themselves (1 Peter 3:5). This is what makes us beautiful and brings joy into our lives and those around us. It is the narrow path that leads to life.
Make your husband his meals and give thanks for the food you have been blessed with. Do all of the housework and be thankful that you have a home to clean and a hard-working husband, if you have one. Don't stomp the c*** out of your husband if he is disobedient to the Word but win him without the word by living in subjection to him with godly behavior. Never be ashamed of being a homemaker and serving your husband. Seek to be feminine, kind, gentle, and a woman who only seeks to please her Savior; for in this there is great reward.
 The fear of the Lord is clean, enduring for ever: the judgments of the Lord are true and righteous altogether. More to be desired are they than gold, yea, than much fine gold: sweeter also than honey and the honeycomb. Moreover by them is thy servant warned: and in keeping of them there is great reward.
Psalm 19:9-11