What He Asked Her on Their First Date
What He Asked Her on Their First Date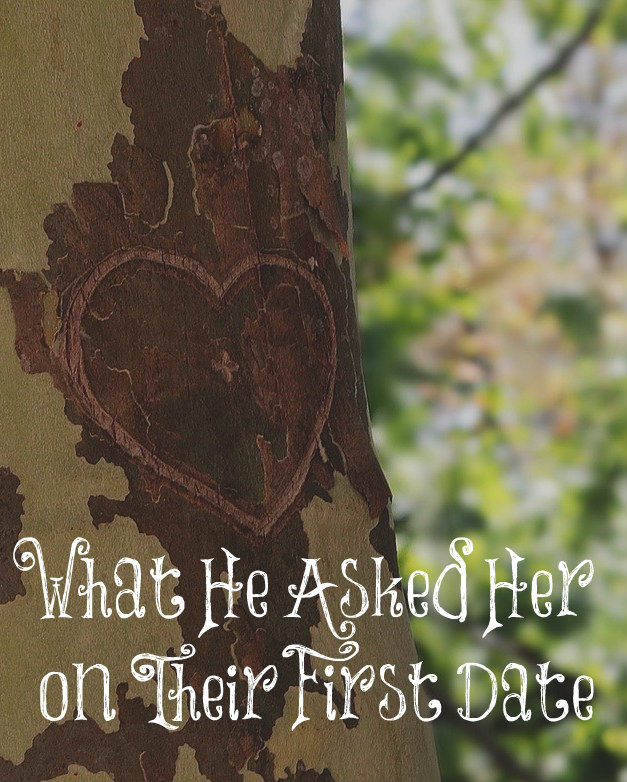 It seems that most couples who are dating, don't delve in deeply what they expect in marriage. This is why many women bemoan the fact that their husbands don't want them to be keepers home, but it is a wise man and woman who asks deep and important questions before getting emotionally involved with someone they want to marry. Here is a comment by a woman in the chat room and what her husband asked her on their first date. How would you have answered these questions?
My husband took me to a wonderful restaurant. After we ordered our meal he asked me…
Are you willing to uphold the teachings of the church and teach our children those teachings?
Will you never use birth control and allow God to bless us with as many/few children as HE sees fit?
 Are you willing to stay home and raise children and not have a career ( I was in college at the time)?
 Are you willing to homeschool our children?
Do you believe in dressing in the appropriate gender clothing?
 What do you think is the ideal hierarchy of the household?
What is your view on intimacy before marriage?
What is your view on divorce?
He ended that conversation with, "I don't want to date. I am looking for someone to marry. If that is not a goal of yours, please let me know so we can spare one another feelings and time.
After that, we ate our meal and conversed about more light-hearted things (goals, favorite this and that).
I am so happy that he did not beat around the bush and asked these things upfront. Some might find this overwhelming but I found it refreshing!
Who can find a virtuous woman? for her price is far above rubies.
Proverbs 31:10