Women's Independence is a Silent Victim of the Pandemic?
Women's Independence is a Silent Victim of the Pandemic?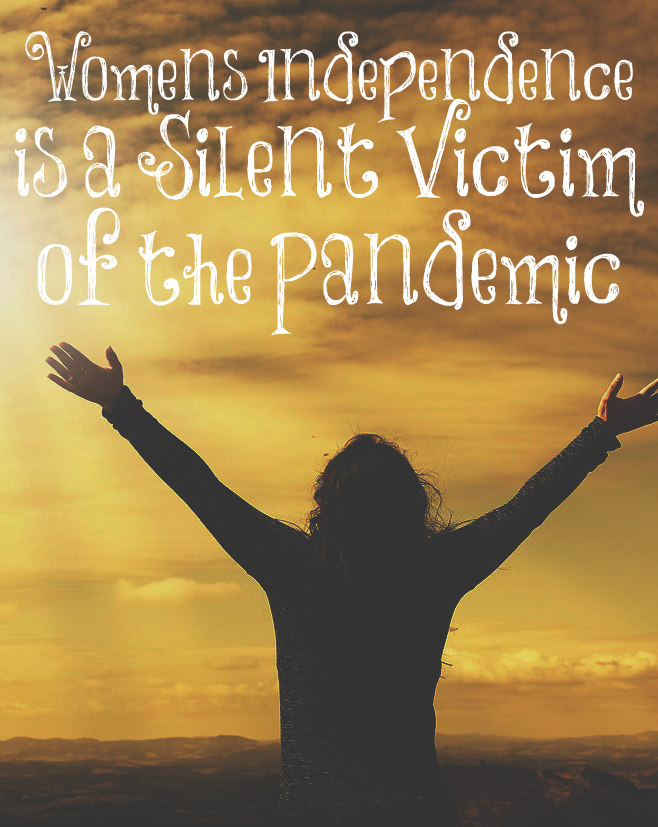 For feminists, the only thing that matters to them are their rights and their independence. It's all about them and nobody else. It's a movement built solely on selfishness which has led to the destruction of marriages, families, children, and cultures. It's completely the opposite of God's will for women.
There's an article in The Atlantic called The Coronavirus is a Disaster for Feminism. "A pandemic magnifies all existing inequalities (even as politicians insist this is not the time to talk about anything other than the immediate crisis)…But one of the most striking effects of the coronavirus will be to send many couples back to the 1950s. Across the world, women's independence will be a silent victim of the pandemic."
This is a tragedy for feminism! Women have to go back home and be with their own children. They even have to homeschool their children. They can't depend upon strangers mothering and teaching their children right now. This is taking away everything women have fought for. This mindset is sick, women!
A friend of mine has a coworker who was separated from her husband and living on her own. As soon as the lock down took place, she ran back to her husband. She knew she would be safer with him. "It is only in an extremely safe and prosperous society that women can keep up the pretense that they don't need a man. As soon as trouble strikes – whether economic, natural disaster, war, famine, or whatever – they go running to men to protect them. It is better to simply accept the fact that women need men and to build one's life around a profitable and enjoyable division of labor that benefits everyone concerned – namely, marriage as God designed it." (Lindsay Harold)
Women, God didn't design us to be independent. The first woman He created was because man was not to live alone so God created a help meet for him. We are to live dependent upon God but in order to enjoy the life that we live, we have to live dependent upon men since they are the ones who build cultures. They build jets, freeways, homes, and everything else. God designed marriage to be a man and a woman. He ordained the husband as the head of the wife and the wife to live in submission to her husband. Men are to be the providers for their families so yes, in God's design, women live dependent upon men. This is all God's perfect will for us and exactly what feminism has rebelled against.
I am thinking there are a lot of mothers deciding that they want to be home full time with their children because of this pandemic. They can see how much healthier it is for their children to be with them. I am praying that homeschooling will take off too, although I know this worries many since they want the children being taught in the government run schools. "Elizabeth Bartholet, Wasserstein public interest professor of law and faculty director of the Law School's Child Advocacy Program, sees risks for children—and society—in homeschooling, and recommends a presumptive ban on the practice. Homeschooling, she says, not only violates children's right to a 'meaningful education' and their right to be protected from potential child abuse, but may keep them from contributing positively to a democratic society." This is a spiritual battle, women. Pray.
Maybe, just maybe, and prayerfully, women will begin to see how destructive feminism has been and the lies that they have believed and decide to change course.
Thus saith the LORD, Stand ye in the ways, and see, and ask for the old paths, where is the good way, and walk therein, and ye shall find rest for your souls. But they said, We will not walk therein.
Jeremiah 6:16