What I Love About Being Home Full Time
What I Love About Being Home Full Time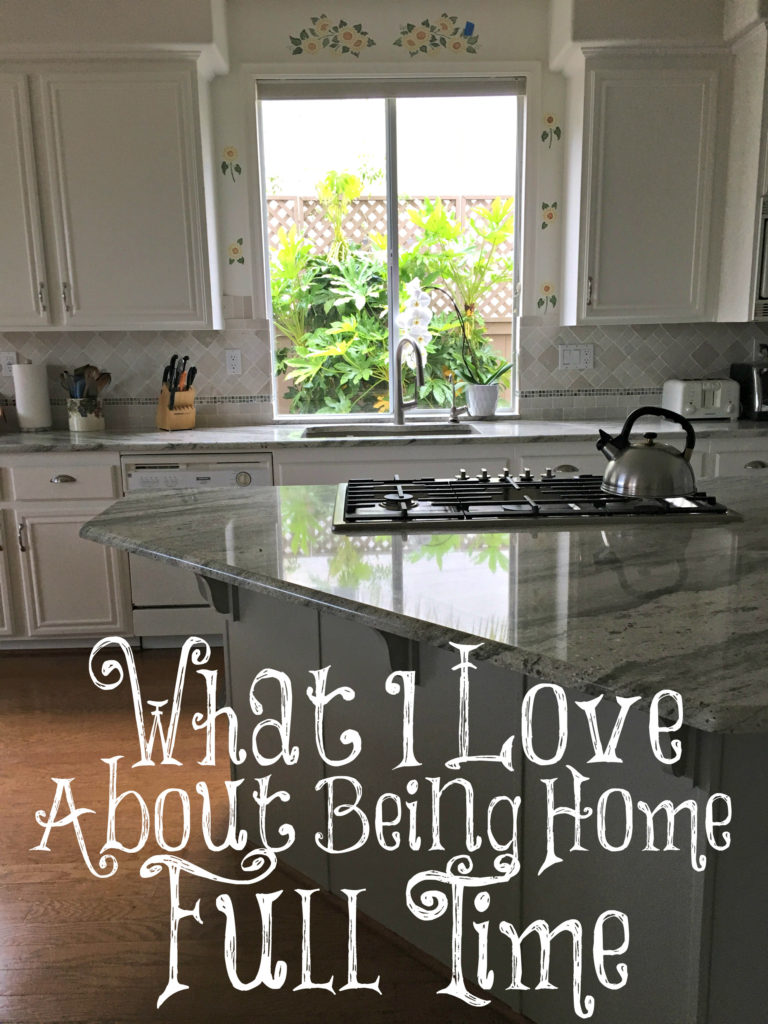 Ever since I had my second son thirty two years ago, I have been home full time except for a few teacher substituting jobs one year. I love being home full time and it's all I've ever wanted.
I love never having to wake up to an alarm. If I've had a rough night of sleep or can't sleep, I don't worry about it because I know I don't have to go to a job in the morning.
I love Mondays just as much as I love Fridays and Saturdays!
I love not having to fight traffic in the morning but instead get to write, read, and study my Bible, then have devotions with Ken and cuddle every morning.
I love not having to submit to a boss who doesn't care much about me but instead I get to submit to my husband who loves me, provides for me, and has committed his life to me.
I loved being able to be home for my children and getting up each morning to fix them breakfast and read them the Bible as they ate. I loved being home when they were sick to care for them and when they got home from school to hear about their day. I loved being able to homeschool them for a few years and have the freedom to take them to the beach or do other fun things. I loved being the one to train, discipline and teach them.
I love being home when my children, who now live far away, come to visit and I can be here with them full time to make their time as pleasant as can be by watching their children, fixing them food, and keeping the home clean and tidy.
I love being available to watch my three grandchildren, who live close by, for three days like I did last week while their parents got away for the first time alone since they were married.
I love being able to go visit my old parents, take my mom out to lunch, and bring her homemade soup. Tonight, we're all going out to celebrate their 65 years of marriage!
I love being able to have a wonderful salad every day whenever I want for lunch. I get to sit in the beauty of my own home or in my backyard and eat it at my leisure.
I loved being able to garden when I was younger and healthier and now have the time to lay out in the sun for the vitamin D.
I love being able to go out to lunch with friends and/or sisters on the spur of the moment and have my best friend call to ask if she can come visit for a week and being able to say, "Yes!"
I love knowing I'm right where the Lord wants me to be and I'm so happy about it!
I love being free to mentor women when needed, write for my blog, write a book, run a chat room, and have plenty of time for this ministry to women.
I love being able to take long walks with Ken every day since I have the energy because I didn't have to work outside at a job all day long.
I love having a husband who has worked very hard our entire marriage in order for me to be home.
I love being able to be home full time!
He maketh the barren woman to keep house, and to be a joyful mother of children. Praise ye the LORD.
Psalm 113:9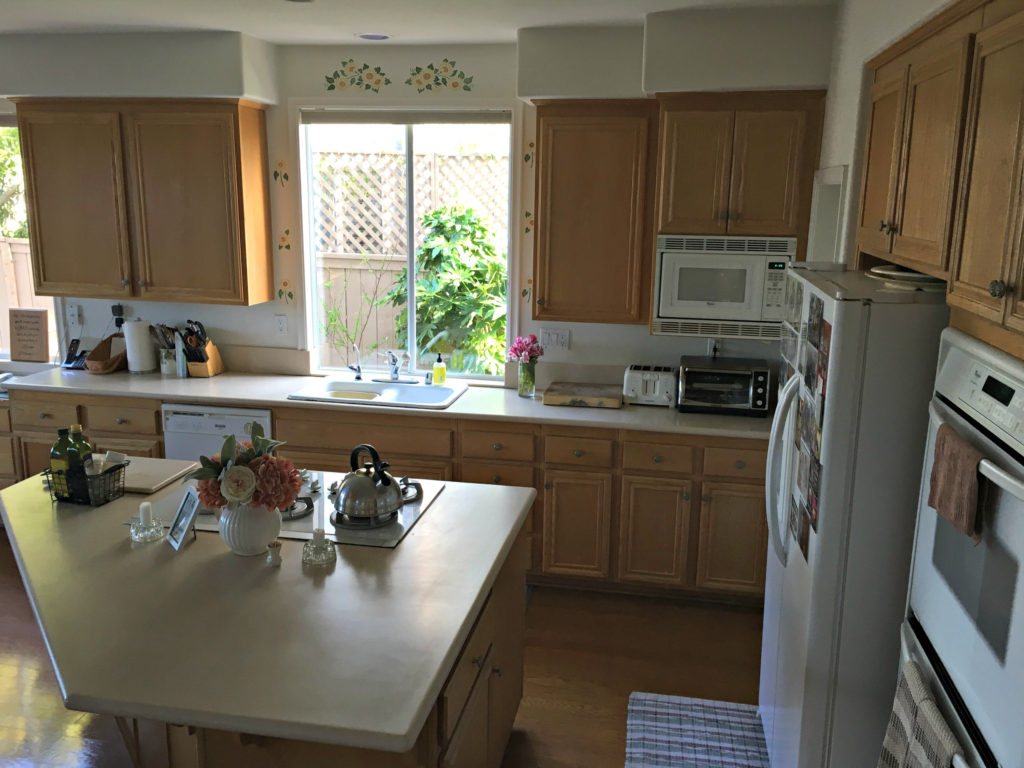 ***The picture at the top is my almost finished remodeled kitchen! Our old sink was completely rusted out so it leaked and our stove top didn't work well, plus our counter-tops (Corian) had cracks in it so we changed to granite, an amazing sink (Blanco which is 80% granite), and a new stainless steel stove-top. We then had our cabinets painted an off-white (replacing them is way too expensive!) and had a great tile guy create our back-splash with natural stone and glass tiles. We will paint the walls a warm beige in the fall (yes, the sunflowers will go). One thing I do notice is that products made by God (wood floors, granite counter-tops and sinks, and stone tiles) are far more beautiful and stronger than anything man can make!