What I Would Tell This Girl
What I Would Tell This Girl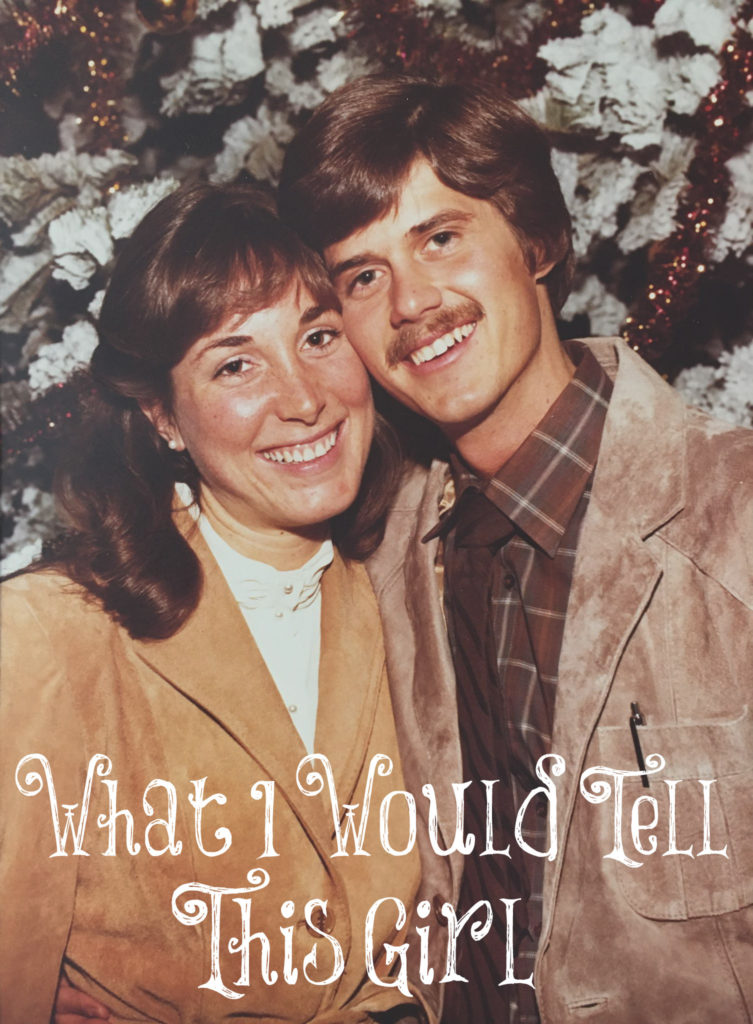 As many of you know who follow me on social media, our 39th wedding anniversary was on the 27th of this month. This picture was taken after we had changed out of our wedding clothes and just before we took off to begin our new lives together. As I look at this smiling couple, there are a few things I would like to tell this girl.
The harder you try to change him, the worse your marriage will become. A wall will begin to be built between the two of you and it will grow thicker the more you hold onto that rag in your mouth and insist he change. It's not your responsibility to change him. It's your responsibility to love him, to care for him, and to reverence him according to the God who made you. Be his help meet, not his thorn in his side.
He's responsible for sin in his life not you. You're responsible for your own sin. Work on your own sin and allow the Lord to work on his. Shower him with love and kindness.
Don't quarrel with him, then give him the silent treatment until he comes chasing after you to apologize even though the argument wasn't his fault. This is childish behavior and not becoming of a woman who claims to love the Lord. Don't be a contentious wife.
He's not always going to treat you perfectly because he's not perfect, neither are you. Show him a lot of grace as God continually pours grace upon you.
Don't be led by your feelings and emotions. They will lie to you often. You will think something negatively about him, then mull it over until the molehill becomes a mountain. When you see him, you'll spew all of your angry thoughts out at him. Instead, once those negative thoughts come into your mind, replace them with truth. Take every thought captive to the obedience of Christ. Seek peace with your husband.
Who can find a virtuous woman? for her price is far above rubies. The heart of her husband doth safely trust in her, so that he shall have no need of spoil. She will do him good and not evil all the days of her life.
Proverbs 31:10-12