The Incredible Miracle of Life
The Incredible Miracle of Life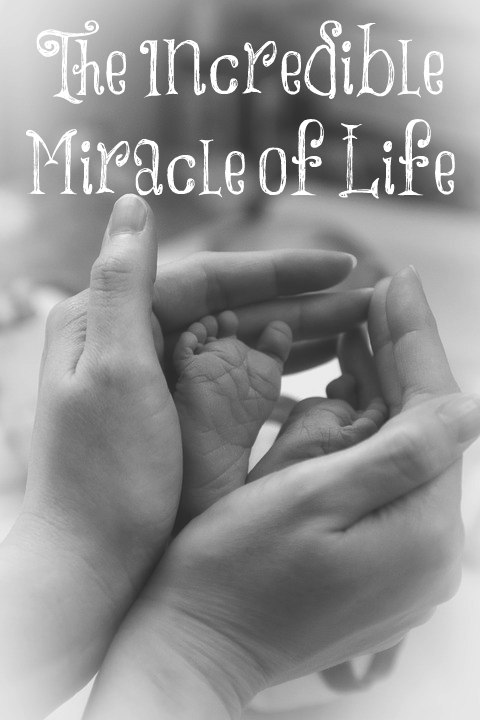 My eleventh grandbaby was born yesterday! We are so blessed. I texted all seven of my close college friends the good news with the picture of the precious baby. One of them wrote the following response which I thought was absolutely beautiful!
Birth will ALWAYS brings me to my knees. That sweet little oxygen breathing, nursing, little fellow was in a tight little ball, surrounded by water, in the dark, getting nutrition through his belly button, yesterday! A miracle for all of us to see right in front of our own eyes! Thank you, God, for the most incredible miracle of life. You make it so cute, cuddly, soft, fragrant, precious, vulnerable, and helpless. And You bring out the best of us since You place deep inside each us (Your Image) to love fully, protect, and care for that precious life. You are a good God.
And Lord, you placed your own Son in that vulnerable place and give each of us the ultimate choice to love or hate, recognize a miracle or somehow think we could make life. We so often grab our gifts and turn our backs from the Gift Giver.
We all were able to experience life growing in us and we had nothing to do with it except partner with Him and care for that life growing within. WHAT A PRIVILEGE! And our men just got to have fun! 😉
Let us never take for granted what our guys do for us EVERY day to make it possible for us to care for, love, and enjoy our families.
I'm rambling…
Let us each be GRATEFUL in our joy!
For you formed my inward parts; you knitted me together in my mother's womb.
Psalm 139:13