Where's Justice for the Unborn?
Where's Justice for the Unborn?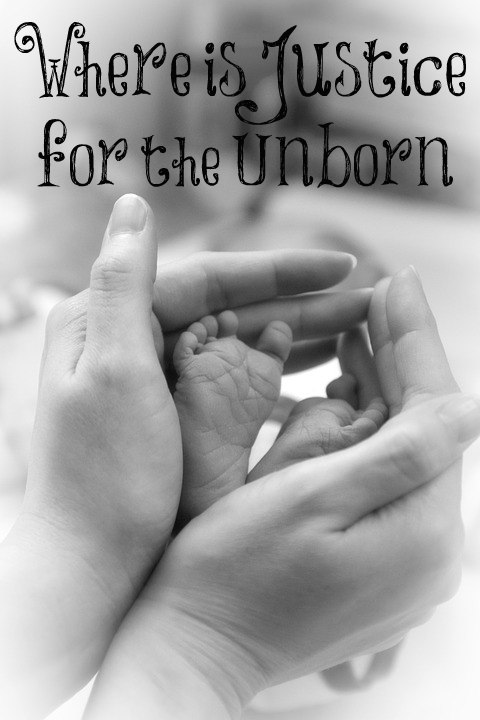 The other day, we were at a stoplight and there were protesters holding up signs shouting at the cars as they passed by. My husband yelled to them, "What about justice for the unborn babies?" A few of them looked at him, then looked away. A man who looked to be the leader of the group yelled back, "How many babies have you adopted, and what about those children in cages?" as if we aren't allowed to take a stand against the slaughtering of millions of unborn babies unless we've adopted babies.
These are strawman arguments, women, and one that those protesting criminals being killed by cops use to try and shut down those of us who believe that life begins at conception. Also, when was the last time anyone saw children in cages? They don't want truth. They only want their wicked agenda. They protest for the lives of the criminals but not for the most innocent among us.
I shared this with the women in the chat room, and here were a few of their replies. We need to have good answers to their ignorance and foolishness.
"Why is that always their argument? What should we not expect mothers to love their children? Instead of strengthening families and teaching girls to embrace childbearing, they just want to literally throw babies in the trash." (Savannah)
"Just because I can't adopt them all doesn't mean you can kill them," is how Lindsay Harold would respond to them.
Those on the Left believe many lies because they worship the father of lies, Satan. They believe the world is overpopulated; therefore, they feel justified in wanting unborn babies being murdered even though I am sure they are thankful that they were given life. They have no comprehension of doing unto others as they want others to do unto themselves.
They believe that babies should be born only if they are "wanted" children. This is what the sexual revolution has created; the divorce between sex and having children. They don't want these two to be intertwined. They want to have sex freely without consequences. They want to do what is right in their own eyes and take no responsibility for their actions.
They try to believe that life doesn't begin at conception. They want young pregnant women to believe there's just a "glob" in their womb, not a baby even though they can hear the heartbeats of those "globs" by the time the babies are four weeks after conception.
The days are evil, women. We must be lovers of God's Word and His Truth. We must be able to give answers to those who speak lies. All wisdom comes from God. Seek Him.
This know also, that in the last days perilous times shall come. For men shall be lovers of their own selves…despisers of those that are good…lovers of pleasures more than loves of God…ever learning but never able to come to the knowledge of the truth.
2 Timothy 3:1-7