Why I Love the KJV
Why I Love the KJV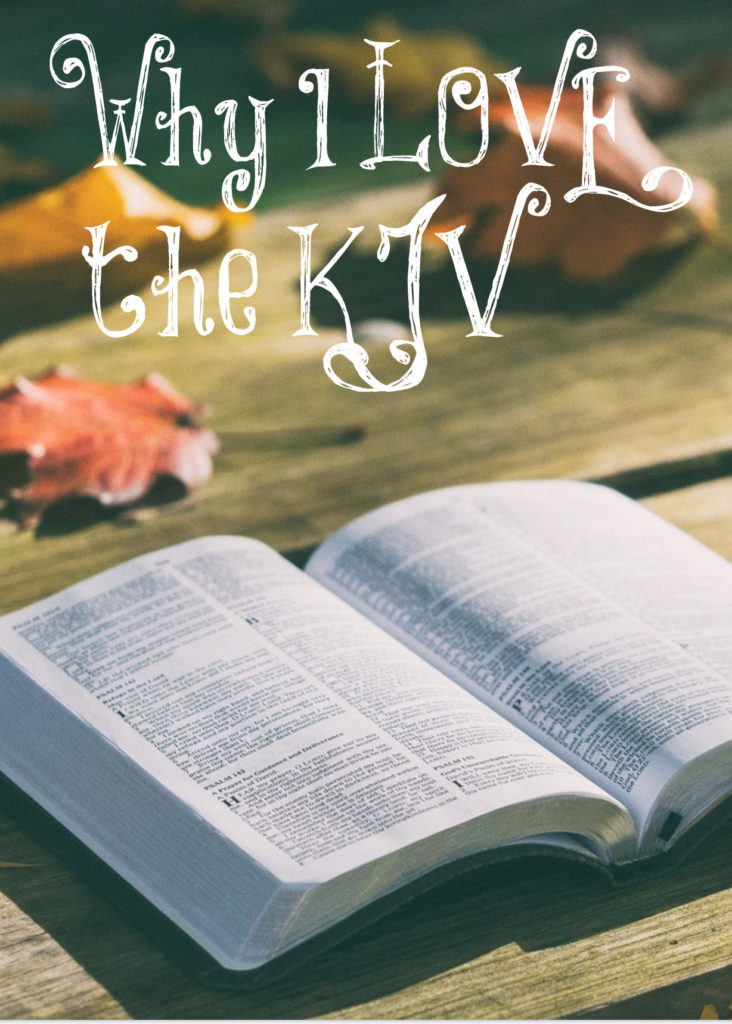 For the past 17 years, I have only used the KJV. At first it was a bit difficult to understand, but now it's easy. I love it!
Did you know that the word "homosexual" isn't in the KJV nor in the 1828 Webster's Dictionary? The term "homosexual" and "heterosexual" were created by a man in 1869: "Kertbeny's role in fighting for gay rights is rarely mentioned. His one lasting legacy was that he was the man who invented homosexuality, or to be more precise, the one who coined the terms 'homosexual' and 'heterosexual.' Kertbeny felt that the common phrases of the day were unfairly pejorative and wanted more neutral terms."
The KJV uses the word "sodomite." If you look up the definition of sodomy in the 1828 Webster Dictionary, it reads, "a crime against nature." The authors of the KJV didn't even want to give any details of what it was. Kertbeny didn't like that term, so he created "homosexual" instead.
"And there were also sodomites in the land: and they did according to all the abominations of the nations which the LORD cast out before the children of Israel" (1 Kings 14:24). The NIV uses the term "male shrine prostitutes" in this verse. The NLV uses "male and female shrine prostitutes." The NLV must show "equality" in their translation, I guess.
All of the other translations use male prostitutes, cult prostitutes, perverted persons, or something similar, except for the ASB which is the only other one to use "sodomites." The NASB which uses "male cult prostitutes" was released in 1960. The ESV in 1971. The NIV was released in 1978. The ASV was written in 1901. So it seems that all of the translations that were released after 1960 used something other than sodomite. Modern versions use the word "homosexual" or "homosexuality" in them (check out 1 Corinthians 6:9) even though this word was invented by a man who supported "gay" rights. (Gay originally meant "merry; cheerful.")
When we listened to Michael Pearl preach through Hebrews in person 17 years ago, he referred to them as "sodomites." Now, I understand why. Since listening to him, I only use the KJV which was written in 1611. Michael Pearl explains in this video why the KJV is the best translation. I agree with him, but I don't make a big issue over it. It was used for hundreds of years before the "new and improved" versions. I love the KJV!
All scripture is given by inspiration of God, and is profitable for doctrine, for reproof, for correction, for instruction in righteousness.
2 Timothy 3:16