Working Once the Children are in School Full Time
Working Once the Children are in School Full Time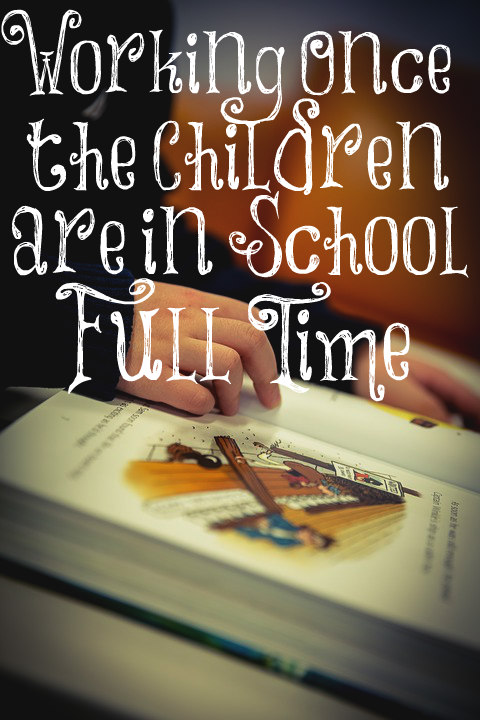 Women have often asked me if it's okay for women to work full time once their children are in school all day. I have known women who have done this and they have told me it's exhausting. Something is always sacrificed since we weren't created to do it all.
Abbie Berringer wrote an article entitled What If I Become a Stay-at-Home Mom? Here's what she had to say about her childhood once her mother went back to work full time.
"My mother stayed home with my sister and I most of our childhood, but as we entered high school she re-entered the workforce. This dynamic completely changed how our family functioned. Even with all of us picking up more of the workload at home with chores, cooking and cleaning, things weren't the same. Now both of our parents came home tired, more irritable and distracted after long days of work, missed some of our extracurricular events and couldn't always answer our phone calls or be around on weekends. The feelings associated with this change were no doubt accentuated by a lifetime of taking all that my mother did for us at home for granted. Yet as I looked back, I began to reflect on how fundamental she was throughout all of the seemingly mundane day-to-day parts of my childhood."
Women will consistently tell me they can do it all but they can't. There is a good reason the Lord commands younger women to be keepers at home. It's a full-time job and ministry! Abbie saw the huge difference in her family's life when her mom left her home for a job outside of the home. She wants to be a full-time mother once she has children but something concerns her about this.
"My only fear is that if I make the choice to stay home, I will lose the respect of many of the career women around me. Even on campus I have heard many young women make negative comments about stay-at-home mothers that concern me when I consider that these peers will be the women that surround me as an adult as well."
Feminism hasn't given women choices as many claim. No, it's their way or the highway. They have come to believe that what gives a woman value is having a career and this is why many mothers feel the need to find jobs outside of their home to earn a paycheck. Even most churches don't teach women to be keepers at home! It's shameful and it's the children who are paying the highest price for this.
I will therefore that the younger women marry, bear children, guide the house, give none occasion to the adversary to speak reproachfully.
1 Timothy 5:14