Yes, God Highly Values Women
Yes, God Highly Values Women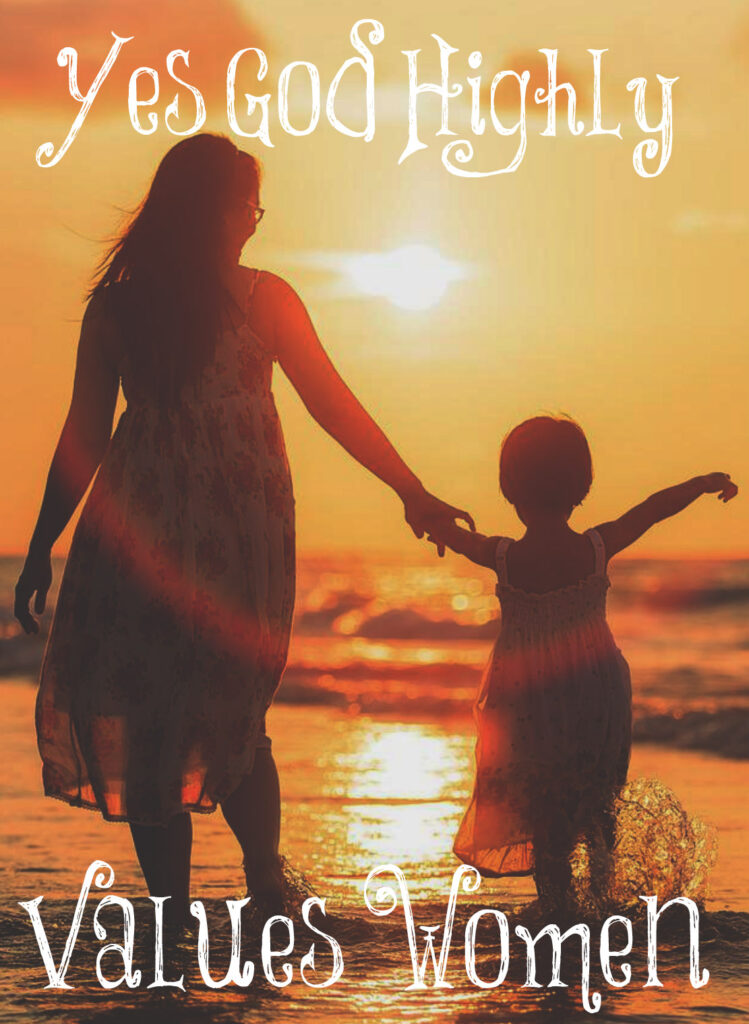 There are many false teachers these days. Many of these are women who claim to be Christians. They throw out Paul's words since they hate the verses about wives submitting to their husbands in everything (Ephesians 5:24) and even being commanded to obey their husbands (1 Peter 3:6). Do they not know that God's ways and His commands are for women's good and their protection? These same verses were written by Paul:
"Husbands, love your wives and be not bitter against them" (Colossians 3:19).
"Husbands, love your wives even as Christ loved the church and gave himself for it" (Ephesians 5:25).
"But he that is married careth for the things that are of the world, how he may please his wife" (1 Corinthians 7:33).
"Let the husband render unto the wife due benevolence: and likewise also the wife unto the husband. The wife hath not power of her own body, but the husband: and likewise also the husband hath not power of his own body, but the wife." (1 Corinthians 7:3,4)
God places a high value on women contrary to popular opinion. Many falsely believe that feminism was needed to give women value and worth. Feminism has actually stolen value and worth from women, as we can clearly see what is happening in our culture these days. Yes, God gave commands to wives to submit to, obey, please, and not deprive their husbands sexually. The submit part does not devalue women. It's for order and peace in the home. This is what chains of authority are created for. Stop listening to the lies of the false teachers and begin trusting God and His perfect ways instead!