A True and Noble Wife
A True and Noble Wife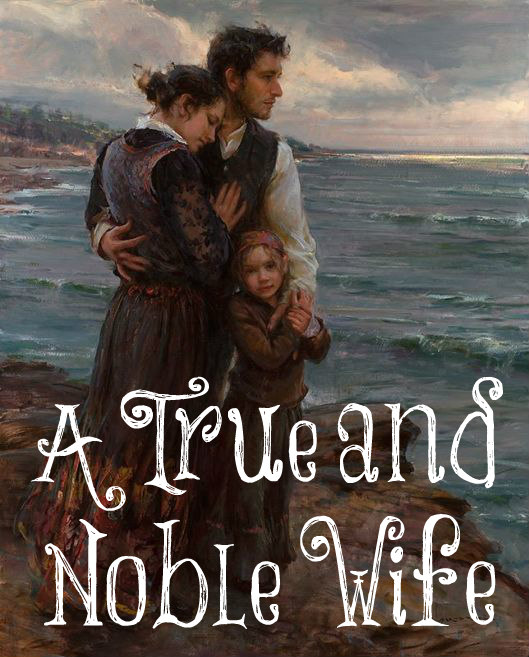 Written By J. R. Miller
The wife who would always hold in her husband's heart the place she held on her wedding day will never cease striving to be lovely. She will be as careful of her words and acts and her whole bearing toward him as she was before marriage. She will cultivate in her own life whatever is beautiful, whatever is winning, whatever is graceful.
She will scrupulously avoid whatever is offensive or unwomanly. She will look well to her personal appearance; no woman can be careless in her dress, slatternly, and untidy, and long keep her place on the throne of her husband's life. She will look well to her inner life. She must have mental attractiveness. She will seek to be clothed in spiritual beauty. He husband must see in her ever-new loveliness as the years move on. As the charms of physical beauty may fade in the toils and vicissitudes of life, there must be more and more beauty of soul to shine out to replace the attractions that are lost.
She should always care more to please him than any other person in the world. She should prize more highly a compliment from his lips than from any other humans lips. Therefore she should reserve for him the sweetest charms; she should seek to bring ever to him some new surprise of loveliness; she should plan pleasures and delights for him.
Instead of not caring how she looks or whether she is agreeable or not when no one but her husband is present, she should always be at her best for him. Instead of being bright and lovely when there is company, then relapsing into languor and silence when the company is gone, she should seek always to be brightest and loveliest when only he and she sit together in the quiet of the home.
Again let me say that no wife can overestimate the influence she wields over he husband, or the measure in which his character, his career and his very destiny are laid in her hands for shaping. The sway which she holds over him is the sway of love, but it is mighty and resistless. If she retains her power, if she holds her place as queen of his life, she can do with him as she will.
If she has in her soul noble womanly qualities, if she has true thought of life, if she has purpose, strength of character and fidelity to principle, she will be to him an unfailing inspiration toward all that is noble, manly and Christlike. The high conceptions of life in her mind will elevate his conceptions. Her firm, strong purpose will put vigor and determination into every resolves and act of his.
Her purity of soul will cleanse and refine his spirit. Her warm interest in all his affairs and her wise counsel at every point will make him strong for every duty and valiant in every struggle. Her careful domestic management will become an important element of success in his business life.
Her bright, orderly, happy homemaking will be a perpetual source of joy and peace, and an incentive to nobler living. Her unwavering fidelity, her tender afffectionateness, her womanly sympathy, her beauty of soul, will make her to him God's angel indeed, sheltering, guarding, keeping, guiding and blessing him. Just in the measure in which she realizes this lofty ideal of wifehood will she fulfill her mission and reap the rich harvest of her hopes.
Such is the "woman's lot" that falls on every wife. It is solemn enough to make her very thoughtful and very earnest. How can she make sure that her influence over her husband will be for good, that he will be a better man, more successful in his career and more happy, because she is his wife? Not by any mere moral posturing so as to seem to have lofty purpose and wise thoughts of life, not by any weak resolving to help him and be an uplifting inspiration to him; not by perpetual preaching and lecturing on a husband's duties and on manly character; she can do it only by being in the very depth of her soul, in every thought and impulse of her heart and in every fibre of her nature, a true and noble woman. She will make him not like what she tells him he ought to be, but like what she herself is.
So it all comes back to a question of character. She can be a good wife only by being a good woman and she can be a good woman in the true sense only by being a Christian woman. Nowhere save in Christ can she find the wisdom and strength she needs to meet the solemn responsibilities of wifehood. Only in Christ can she find that rich beauty of soul, that gemming and empearling of character, which shall make her lovely in her husband's sight when the bloom of youth is gone, when the brilliance has faded out of her eyes and the roses have fled from her cheeks. Only Christ can teach her how to live so as to be blessed and a blessing to her married life.
Every wise woman buildeth her house: but the foolish plucketh it down with her hands.
Proverbs 14:1