O Death, Where is Thy Sting?
O Death, Where is Thy Sting?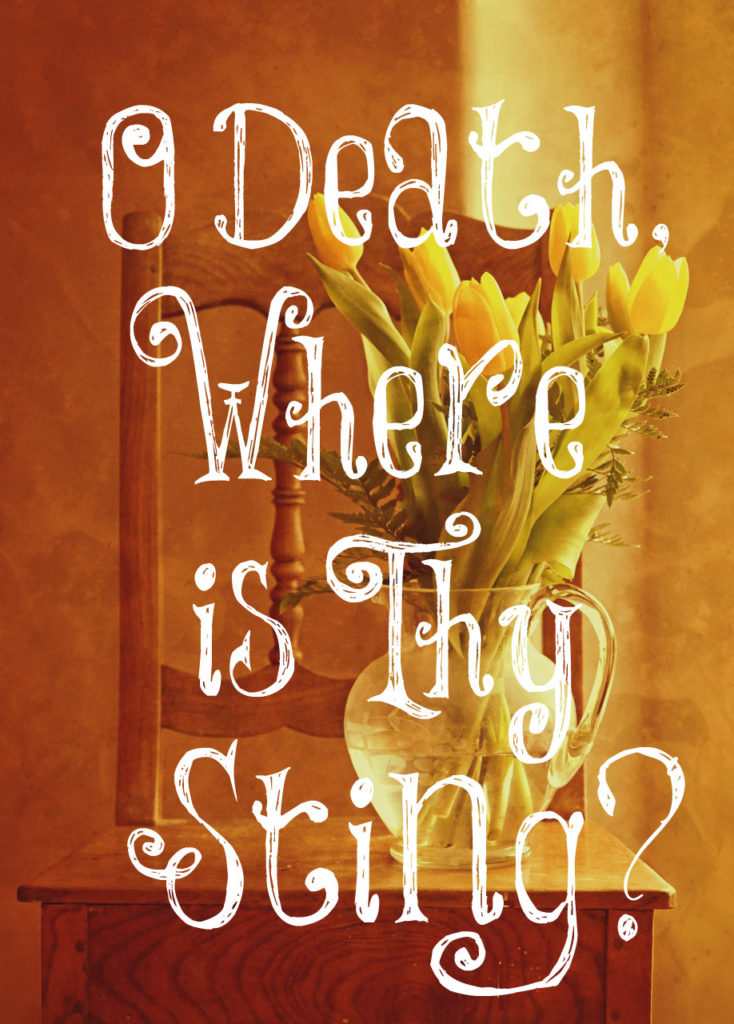 My mom is very sick. She mostly lays in bed all day long and wants to go to heaven. She has lived a good and long life for 87 years. She's been an amazing mother to me and we've been close for all of our lives. It's hard for me to see her in the condition she is in. Death is a very hard thing to watch even if it's an old person.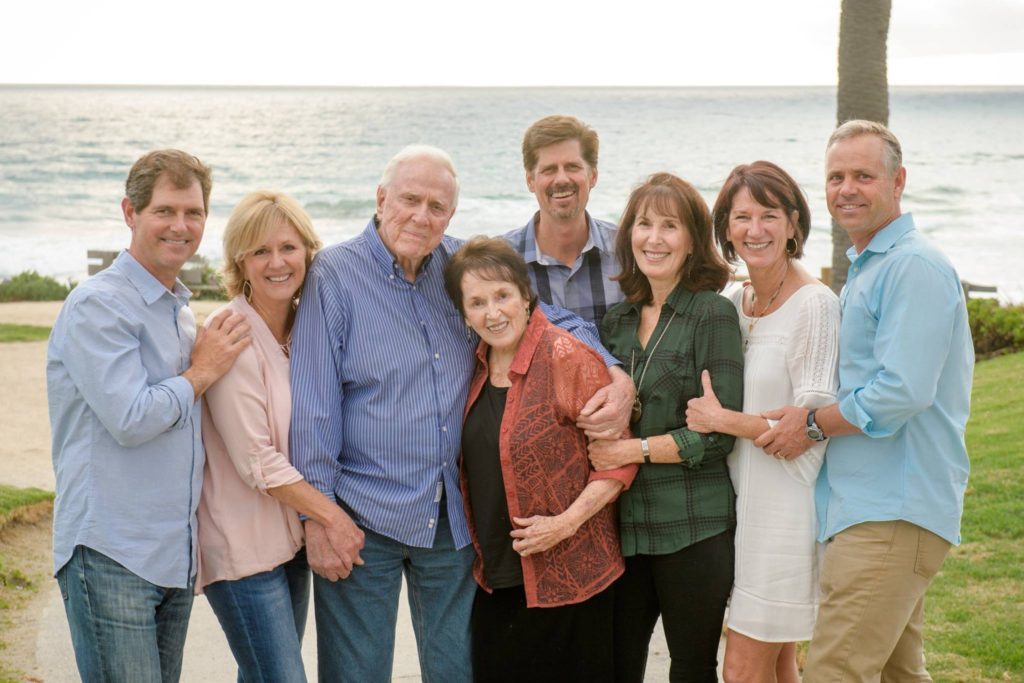 At the beginning of last September, I met a young and beautiful woman. She seemed healthy and and is a mother to six children; the youngest being only four years old. A month later, she was diagnosed with stage four ovarian cancer. Today as I am writing this post, she is fighting for every breath she takes as her husband lovingly sits by her side doing anything he can to help her be comfortable including rubbing her back and feet, reading the Word to her, and praying over her. Death is a very hard thing to watch no matter what the age. It will take a miracle of God for her to survive which many are praying will happen. (Sadly, Tesha passed away on Thursday.)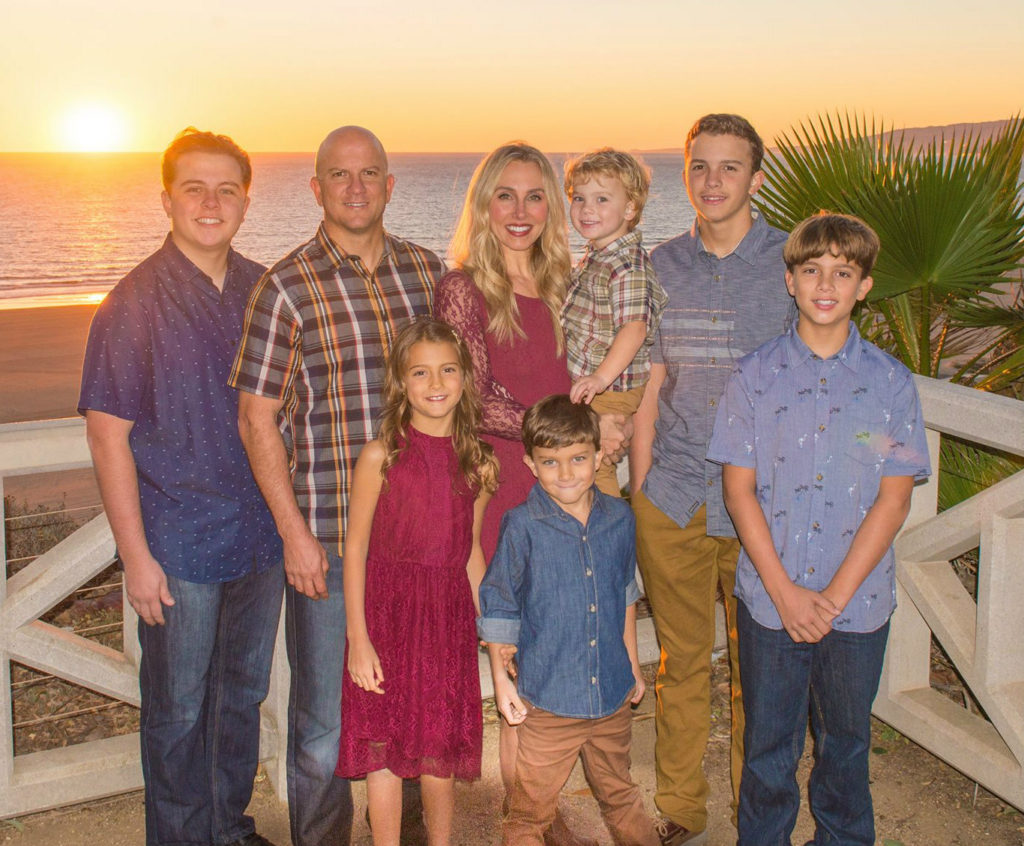 I have been reading through 1 Corinthians and I read this verse yesterday morning as I was grieving over my mom and this young mother. "The last enemy that shall be destroyed is death" (1 Corinthians 15:26). Yes, death is an enemy. It wasn't supposed to happen but because of sin, it did. But then later in the chapter, it reads, "So when this corruptible shall have put on incorruption, and this mortal shall have put on immortality, then shall be brought to pass the saying that is written, Death is swallowed up in victory. O death, where is thy sting? O grave, where is thy victory? The sting of death is sin; and the strength of sin is the law. But thanks be to God, which giveth us the victory through our Lord Jesus Christ."
Christ conquered sin and death for us and gave us victory over death. We will rise again. My mom and Tesha will spend eternity with Jesus and with all of their loved ones who love Jesus. Knowing this makes it easier for us but death will always be a very hard thing. We mourn with those who mourn and yes, there will be a lot of mourning when these two women pass on to eternal life, but there will be great rejoicing, too, since we know where they will be and we will one day meet them again. Christ indeed conquered the grave.
Several women in the chat room have lost their children and we all grieved for them. We can't imagine the pain they are going through but they have stood strong in the Lord. There is no hope without Him. Because of Him, they know that they will one day be reunited with their precious children.
Death is something we will all go through unless Christ comes to take us home. I love what Michael Pearl taught about this time on earth. It's like Grand Central Station and we're all buying a ticket to heaven or to hell. This life is a blip on the scene of eternity so make sure you choose the train that goes to eternal life.
And God shall wipe away all tears from their eyes; and there shall be no more death, neither sorrow, nor crying, neither shall there be any more pain: for the former things are passed away.
Revelation 21:4