A World Without Children
A World Without Children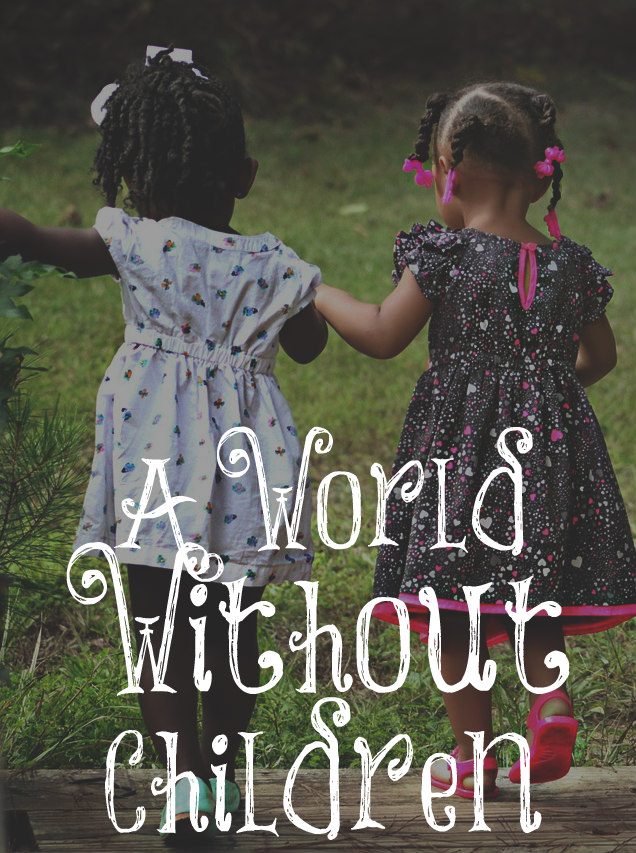 A comment left on my post Feminism's Disdain for Femininity by Rich.
In the movie "Children of Men," the future is a dystopian battleground where women can no longer have children. The world is dying. There's global war, mass suicides, and no hope for life.
Finally, a woman does give birth and an amazing scene unfolds where hope is restored for a moment. People are overwhelmed with joy and amazement; soldiers stop fighting. All to see and hear the beautiful crying of a newborn.
Today in the world, 20 to 30 thousand babies will be aborted and another ten thousand will die from starvation. Most of the rest will never know a godly home.
The movie shows how important our children are; life would end within decades without them. There is no future and no hope without them, yet we are killing or destroying them all now.
Motherhood is the greatest job of a woman, and maybe the greatest job period. What mothers do saves this world and keeps it going. Even apostle Paul knew this when he said women would be saved in childbearing.
Without good God-fearing children, our world is doomed. While Mom is climbing the corporate ladder, the future is dying in a daycare.
Please, for the continued existence of mankind, love our children. GIVE THEM A MOM. GIVE THEM A CHANCE.
Notwithstanding she shall be saved in childbearing, if they continue in faith and charity and holiness with sobriety.
1 Timothy 2:15