Free Abortions in California
Free Abortions in California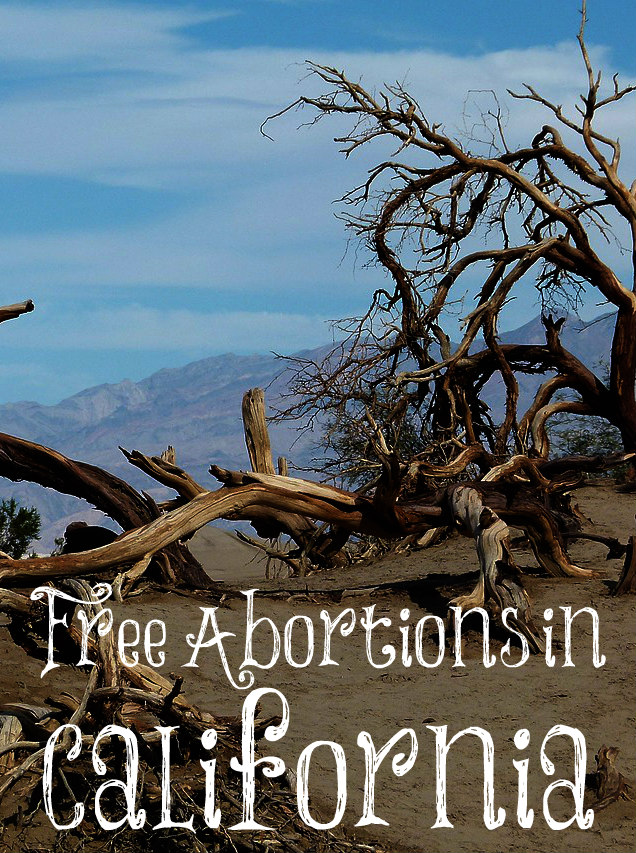 "California Gov. Gavin Newsom (D) has signed a bill requiring all public colleges and universities in the UC and CSU systems to provide free abortion medications to students who elect to have such treatment," according to The Blaze. "Building on the state's historic $100 million investment in reproductive health in the 2019-20 state budget, Governor Gavin Newsom today signed into law legislation expanding access to critical reproductive health care services."
The release continued, "As other states and the federal government go backward, restricting reproductive freedom, in California we are moving forward, expanding access and reaffirming a woman's right [to] choose. We're removing barriers to reproductive health — increasing access on college campuses and using technology to modernize how patients interact with providers."
Reproductive health? Reproductive freedom? The abortion pill is neither of these. They change the term from slaughtering one's own baby to make it seem like some type of right and even freedom! Freedom for who? Healthy for whom? Certainly not for the millions of babies who have been murdered in their mothers' wombs. And it isn't free, Governor Newsom. Someone is paying for it but the Left doesn't seem to understand this concept.
Did any of you see the movie Unplanned? I did and it was heartbreaking. They give abortion pills to women who aren't far along in their pregnancy and tell them that it will be an easy process to remove the "cells" from their bodies. It's not an easy process. It's a dangerous process.
Here are the dangers from Planned Parenthood's own site:
"What are the possible risks of taking the abortion pill? 1) the abortion pills don't work and the pregnancy doesn't end; 2)some of the pregnancy tissue is left in your uterus; 3) blood clots in your uterus; 3) bleeding too much or too long; 4) infection; 5) allergic reaction to one of the medicines.
Did you read the first risk? "The abortion pills don't work and the pregnancy doesn't end." In other words, the abortion pills don't work and your baby is still alive! How vile can they get? Everyone knows that it's not a clump of cells but a baby from its conception. We've all come from an egg and sperm uniting into an embryo. Every single one of us.
Another site has this to say about the abortion pill: "Even with the FDA's approved usage of Mifeprex and misoprostol, these drugs have proven extremely dangerous, painful, and even lethal. Women have died due to complications from these drugs – from heart attack, blood loss, and bacterial infection. Hundreds of women have been hospitalized. Thousands of women have needed blood transfusions."
Does Governor Newsom or the other rabid pro-death, anti-child Left care about this? No. All they care about is letting women slaughter their babies in their womb. Their agenda is to destroy children. They want mothers to have careers and leave their children in the care of daycare and the public school system so they can tax the mothers and raise the children.
They scream "overpopulation" and make those who are having children feel guilty as if our God isn't big enough to handle all the people on this earth. (Overpopulation is an absolute lie, women.) The are brainwashing children into thinking that climate change is destroying the world in order to make them not want to have children. Their entire agenda is anti-children and pro-death to everything that is good and right.
Lo, children are an heritage of the Lord: and the fruit of the womb is his reward. As arrows are in the hand of a mighty man; so are children of the youth. Happy is the man that hath his quiver full of them: they shall not be ashamed, but they shall speak with the enemies in the gate.
Psalm 127:3-5