America Doesn't Need So Called "Family-Friendly" Policies
America Doesn't Need So Called "Family-Friendly" Policies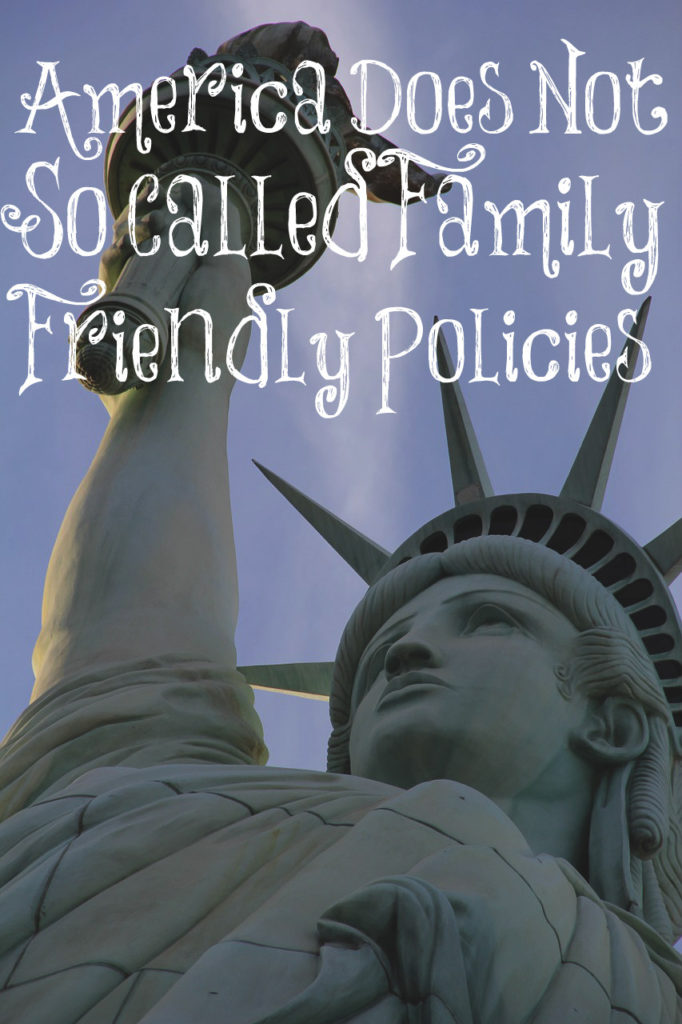 "The lack of family-friendly policies in the United States — such as paid family leave and subsidized child care — most likely plays a role, too. Although policies have improved somewhat since the early 1990s, women's labor force participation in countries that have more generous policies has continued to increase, unlike in the United States," according to Claire Cain Miller.
Are paid family leave and subsidized child care family-friendly policies? They sure aren't, in my opinion, because they simply make it easier for women to work away from their homes and leave their children in the care of others with the support of taxpayers funding them. It supports anti-family policies rather than building up families. Keeping children from their parents is destructive to children. Yes, it's good for new mothers to be with their children for a time after giving birth, but they need to stay with these children as long as their children are under their roofs!
"As women do more paid work, men have not increased their child care and housekeeping tasks to the same extent — another surprise for young women who, research has shown, expected more egalitarian partnerships."
"Another surprise for young women"??? The feminist movement has made us falsely believe that women and men are equal. Homemaking isn't in most men's DNA. God created women to be the keepers at home. He created our nature for this work. He didn't create men for the details of homemaking. They were created to work hard and provide a living for their families. No, egalitarian partnerships are a myth. Every institution needs a boss and each person within the institution needs clearly defined roles. It is no difference in a marriage.
"Generations of girls have been told they can achieve anything they aspire to, including having both a career and children — and many women have done so. But at the same time, both work and parenting have become more demanding. The result is that women's expectations seem to be outpacing the realities of public policy, workplace culture and family life."
Yes, generations of girls have been lied to and they are paying a heavy price. Their children are paying the heaviest price. God didn't create women to have careers and leave their homes all day and their children in the care of others. He created them to be wives and mothers. This is clearly seen by looking at our bodies.
No, we aren't men and we don't need to seek what they have – careers. We need to go back to the beautiful ancient paths that God has set for us and walk on them. They are the only path that godly woman should walk on, not the paths that the feminists have called women to take. Those paths only lead to destruction.
Thus saith the LORD, Stand ye in the ways, and see, and ask for the old paths, where is the good way, and walk therein, and ye shall find rest for your souls. But they said, We will not walk therein.
Jeremiah 6:16