Are Immodest Women Responsible for Causing Men to Lust?
Are Immodest Women Responsible for Causing Men to Lust?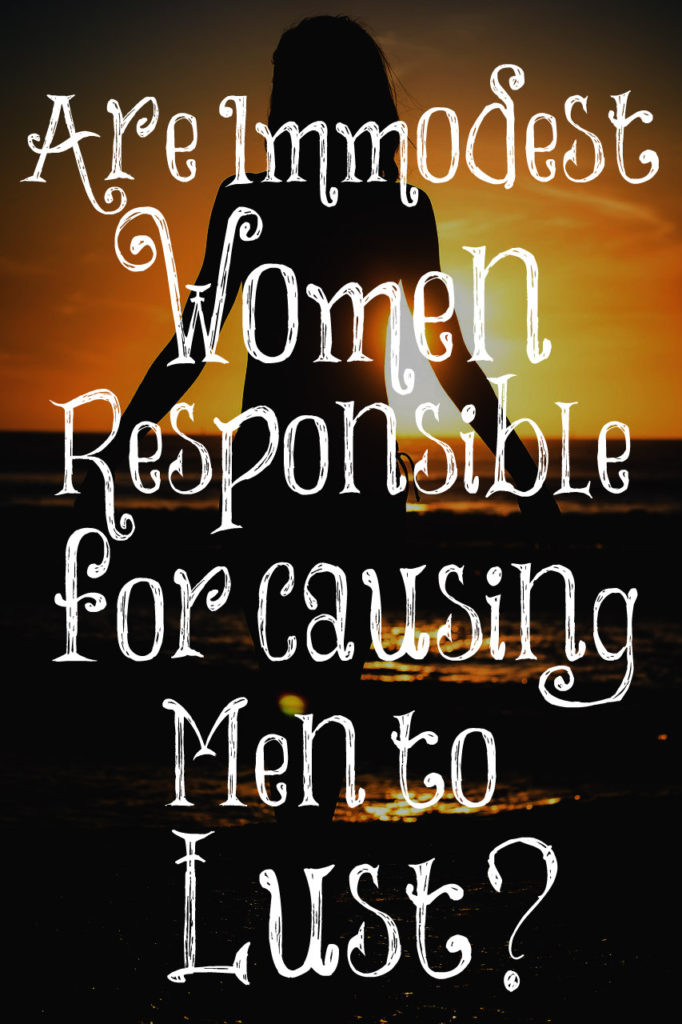 There's something strange going on among women concerning the issue of modesty. They seem to want to believe that all men who lust are perverts and good men never lust. They also want to believe that a woman can dress however she wants (thong bikinis, leggings, etc.) and if a man lusts, it's all the man's sin. They don't want to explain to their daughters that they should dress modestly so as not to cause men to lust after them. Instead, they only want to teach them modesty because they are valuable and should dress in a way that brings them honor.
First of all, all men who lust aren't perverts. Every man has lusted at one time in his life or another. Jesus addressed the issue of lusting after women to men for a reason. They are attracted to the naked bodies of females. This is a God-given desire to help populate the earth and it's good within the boundaries of marriage. Outside of marriage, it is sin if they lust or take it farther than this.
Secondly, women cannot dress however they want and expect men not to lust and if then the men do lust, they falsely believe that it's the men's fault alone. We are warned not to cause others to stumble and when a woman dresses so a lot of her flesh is showing and the clothes are tight-fitting, she will easily cause men to stumble so yes, she is partly responsible for their sin.
Women get all hysterical about this. They don't want to take any blame and they act as if this is shaming them. It's all about them and what they want and heaven forbid anyone explains to them the truth of men's struggles. I don't understand this because to me, I clearly know that men are attracted to immodestly dressed women and it can cause them to lust, therefore, I dress modestly. I don't feel any shame about it and I certainly don't want to be blamed for causing men to stumble so I cover up.
I have no idea why mothers have problems with explaining how the male mind works. I believe it is protection for their daughters and will make them wiser in how they dress, how they relate to men and eventually being a wife. It's good for them to know male's struggles just as it is good for males to know female's struggles. Knowing that dressing modestly is not only in obedience to the Lord but to protect the men around them is important.
It continually amazes me how easily offended women are today. There's no reason to be offended about any of this; it's simply the facts of life and a command from God. He calls women to be shamefaced and not to draw attention to themselves for a reason. Godly, honest men have told me that the more flesh that is shown, the tighter the clothes fit, and the shorter they are, the harder it is for them not to lust. Don't ever be a stumbling block by wearing any of these in front of men who are not your husband; for if you love the Lord and His ways, you will obey what He asks of you.
Let us not therefore judge one another any more: but judge this rather, that no man put a stumblingblock or an occasion to fall in his brother's way.
Romans 14:13