Are We Meant For Greatness?
Are We Meant For Greatness?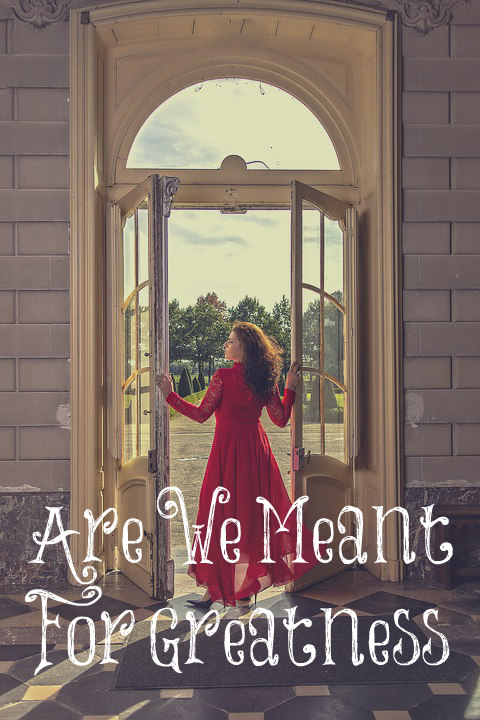 Can you point out the lies this woman is believing?
"Our purpose is to love God and lead others to him. My mother has worked hard her whole life along with my dad. They are the most godly people I know, and seeing my mother work and my dad encourage her in her career has benefited me much more than her staying home ever would. It has taught me to work hard and strive for the passions God has given me!
"To tell young girls their only role is to stay home, have children, and love their husbands just simply isn't biblical! Have you ever read the book of Esther? Jesus empowered women! Take a look at Christine Caine! We were meant for greatness and were meant to work hard and use the amazing gifts God has blessed us with to advance his kingdom.
"Some women might choose to stay home, while others decide to be in politics, military, finance, or even farming! Proverbs 31:16 says 'She considers a field and buys it, with the fruit of her hands, and she plants a vineyard.' She has earned her own money and then buys land and plants! She is legit a farmer! Women can work hard towards an education and career if that is a desire God has given them, and it be totally biblical! My mom has taught me what hard work and dedication looks like and I will never take that for granted!"
I am given comments like this frequently and have responded to them numerous times but this time, I thought I would go to the wise women in the chat room and see how they would respond to her!
Judy: "How would she be taught what hard work looks like if her mother was away from her most of her working hours? Is a woman only 'using her gifts' earning money from someone else? What about her God given gifts of nurturing and training her children? How about the character formation of her children? Who does that? I would like my children to say more from my legacy to them than that I worked for someone else and made that employer successful."
Janie: "Many of it comes from what she stated; they are looking for greatness and placing their value on what they can accomplish here on this earth."
Judy: "Women are VERY empowered to be entrusted with the character training and raising of the next generation!"
Theresa: "She is placing her will above God's. She is believing a lie that what she wants is more important than what God wants. She is looking for justification to do what she wants."
Meredith: "I wonder how what she's espousing meshes with Jesus' instruction to live sacrificial lives for others."
Judy: "She says her mother and father are some of the 'most godly people that she knows.' How do you define godly? Is it godly, if you have the choice, to leave your children in the care of someone else, so you can have more money and be fulfilled? Is it godly for a father/husband to 'encourage' this? Godly is as godly does!"
Christine: "Where in the Bible does it say to leave your husband, children, and home to go and 'work hard'?"
Carlee: "When I was student teaching, my supervisor who was an older lady came to meet me for the first time. She didn't even look at my plans, but instead berated me for not insisting to my husband that we move somewhere else for a good job and for me wanting to stay home when I had my son (I was pregnant at the time). She said, 'You need to work so your children can learn that women can WORK! Especially in a field like mathematics!! You HAVE to be that example for them!'
"I was so dumbfounded. My children can know that I'm good at math and capable of getting a job teaching math if I wanted, just by me saying so. It's really not that hard. Also, I can teach them the value of hard work by staying home and working hard around my house. My mom working taught me nothing except wishing she would have more time and energy for me after she spent it all on her students. This is NOT what I want my kids to learn, honestly."
For the wisdom of this world is foolishness with God. For it is written, He taketh the wise in their own craftiness.
1 Corinthians 3:19