The True Cost of Women Leaving the Workforce
The True Cost of Women Leaving the Workforce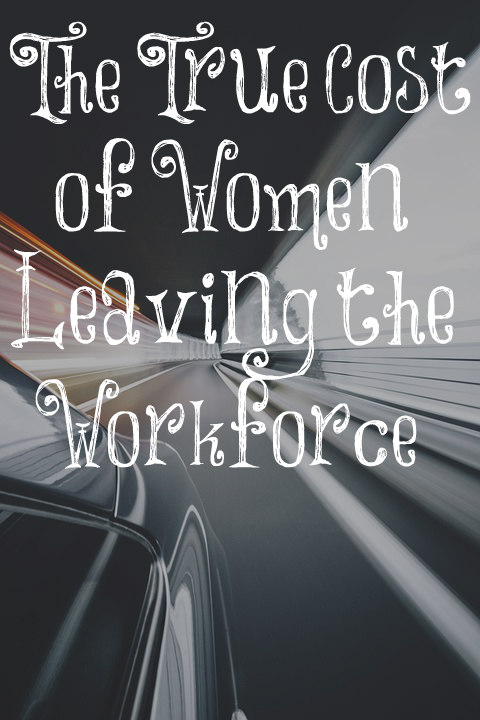 What would happen if many mothers decided that they wanted to go home and be the ones raising their own children? An anonymous man wrote a good comment on my post called Going Against the Titus Two Mandate on why some women don't want to go home full time and what would happen if many of them did decide to go home full time. (Yes, I understand  that some mothers have no choice but to work outside of the home and others have husbands who want them to do this but these exceptions still don't negate God's perfect will for young women.)
"Some women don't want to give up their SUV and their control. Others don't want to give up their seeming significance and relative stardom. That is what we seem to talk about most of the time here, and rightfully so.
"But some women have a 'legitimate' fear [I use that word very loosely] in wondering how it can all be unraveled: getting rid of a too large house payment and two car payments … and then adjusting to much less disposable income.
"Living out Scripture forces people to take a totally different perspective on all of life. Welcome to 'be ye separate' …welcome to 'Be holy for I am holy.' But this does transcend one from the carnal to the spiritual.
"And on the macro scale, imagine if just 10 percent of the women in this country left the workforce …the big sucking sound, the implosion economically: houses being sold off, extra cars on the market, sales of new units going unsold, government income / sales taxes down, college enrollment off …and on and on. That is scary to think about; for we have built a false world and His people have bought into it [and I am guilty].
"But there is a positive side: less traffic, less greenhouse gasses [if that is real], mothers actually at home for the kids, and wives at home for their husbands. More of His people will be pleasing Him. And, they have then gained their soul and lost the world …all beautiful in the sight of the Lord. That is peace on earth, good will toward men."
For what is a man profited, if he shall gain the whole world, and lose his own soul? or what shall a man give in exchange for his soul?
Matthew 16:26