Can Men Lead Their Homes Anymore?
Can Men Lead Their Homes Anymore?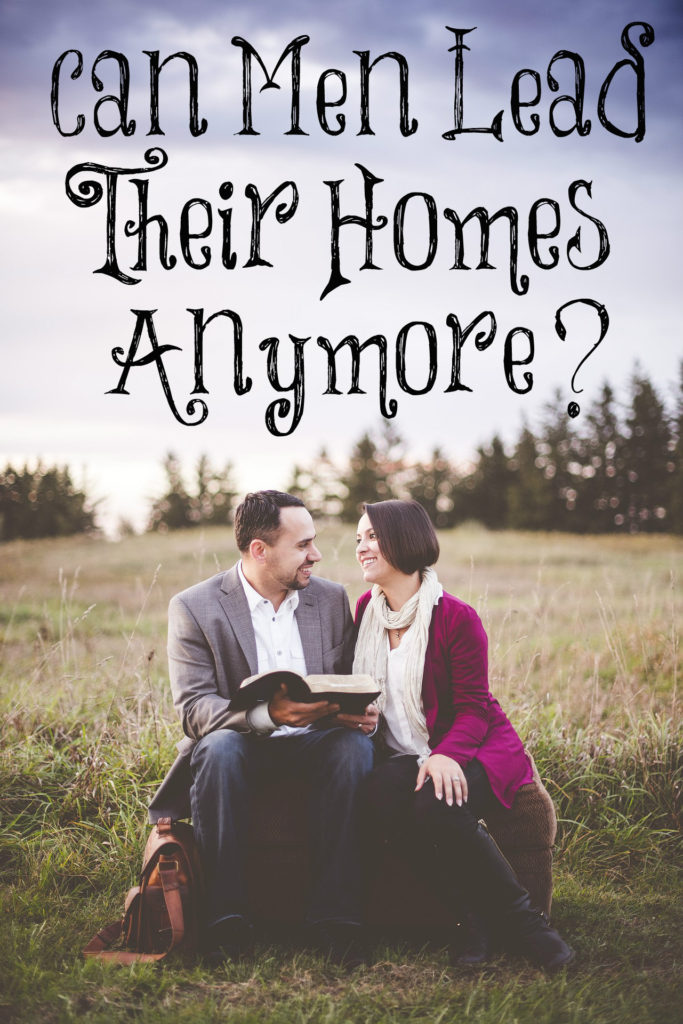 Matt Walsh wrote this yesterday concerning women who participated in "A Day Without Women": "The men married to these feminists need to put their foot down and show some leadership for a change."
The outrage by women was immediate and furious to this statement.
Then Matt wrote this: "I wrote earlier about the 'Day Without a Woman' protests, and in that post I said something that upset a fair amount of people. I said men need to take the reins of leadership in their families. I meant that particularly in reference to families where left wing feminism has become the guiding force, but it extends more broadly. Men are meant to lead their homes, as the Bible clearly and unequivocally states.
Naturally, people are angry at me for saying this. So, naturally, I wrote another post saying it again, louder, and in greater detail. These days, people claim that there shouldn't be a leader in the home. But they don't really mean that, do they? They don't actually want equality in the home. They want the WOMAN to be the leader. They want the husband to submit to the wife in all things. And, over the course of the past 50 years, that is exactly what's happened in many homes, because the man is physically or spiritually absent. The results have been devastating. This is not how it's meant to be."
Another man wrote this comment on my post Why do Women Despise Being the Weaker Vessel?
Like I said, I have witnessed so many wives walk all over their husbands personally since I was in my mid teens or so, including my mother. Feminism is running rampant in the church. This is not what God had in mind when he joined men and women together. And I can just imagine his tears over it.
I read a post that Lori wrote in January of 2015 about Sunshine Mary. Some of the responses from Christian men and women just angered me. Some saying that he had NO right to enforce the rules in his home though he was head and he was to let her do whatever the heck she wanted, no matter if it ruined them and their marriage. Others saying that his only job was to love her and not enforce the rules. What is the use of being head if he has nothing to be head over? God made him head. Yes, he is to love her and yes, he is to even die for her as Christ did for us, if called upon to do so. BUT, to say that he has no right to enforce and to let her do what she pleases is a definition of Feminism in my opinion. This is women trying to take over the authority of the home and be the head. This is what God was talking about in Genesis 3:16. It is WRONG! Women feel that being the weaker sex means they are devalued and non-important. THAT ISN'T TRUE. So they try to subvert their husband's GOD GIVEN place as head.
Some of the comments from the other blog site Lori had about Sunshine Mary were from men, but what I saw, most of them were from women saying the husband has no right to even lightly discipline her by taking things away and by even chastising her for disobeying him. If he isn't supposed to enforce and she is to do whatever the heck she wants without a word from him, then why did Paul even say anything about a woman's submission and obedience? Why did he spend so much time on the subject? Not just in the marriage, but leadership in the church as well? He wouldn't have if obedience and submission were not important to God. We're to submit and obey Christ, so why is it any different for the wife, since the wife is under the authority of the husband just like man is under the authority of Christ? We are to obey Christ and she is obey her man.
To be the weaker vessel doesn't mean you are nothing and should be walked on. Being the weaker vessel gives you the opportunity to be strong through your obedience and submission. Your husband DOES have the RIGHT to enforce the rules in the home. That is all part of the verse in Genesis 3:16, "and he shall rule over you."
He does have the right to tell her she can't do something. He DOES have the RIGHT to take away things from her and the right to use some sort of light punishment if her behavior is disrespectful and disobedient. And even cutting up her credit cards if her spending is getting out of hand. She is not honoring and submitting. She is being disrespectful. She is showing that she wants to be free from his GOD GIVEN authority. They show they do not trust God or their Husband to lead. They show that they don't like God's role for them as the weaker vessel. And to me, it shows that they do not understand what being the weaker vessel really means.
Okay, I'm done. I am very frustrated about this and had a lot to say.
But as the church is subject to Christ, 
so also the wives ought to be to their husbands in everything.
Ephesians 5:23