Celebrating Forty One Years of Marriage
Celebrating Forty One Years of Marriage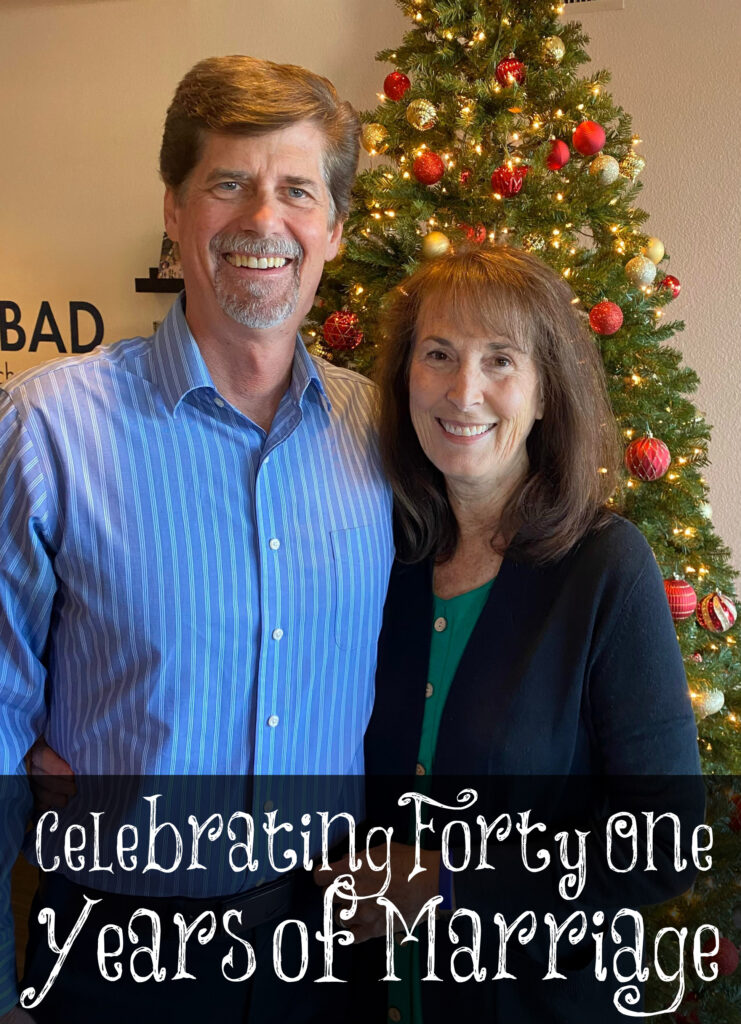 Today is our 41st anniversary! Forty one years with the same man. It's a huge blessing in many, many ways. As many of you know, our first twenty years were rough. We argued a lot, thus we didn't enjoy each other much, yet divorce was never an option for us. Once we married, we both knew it was for life. We determined from the get-go to be covenant keepers.
We've raised four children together. Now, we are enjoying our married children, their spouses, and our grandchildren together. Divorce causes division and heartache. Committed marriage of two believers in Jesus Christ should bring peace and harmony. Once I began showing good will towards my husband and understood our roles clearly, we began enjoying each other and our home has been filled with peace.
It's worth fighting for your marriage, women. I recommend it highly!
The day after we took this picture, we both came down with what we thought was a cold. That night, I began vomiting and had trouble walking. I also had a fierce headache. I finally fell asleep in the morning. About 12:30 pm, Ken put his hand on my forehead and told me I had Covid. He had taken the test, and it was positive for him. He gave me one, and it was positive immediately. I had a rough couple of days, but by the third day, I could walk around the home some. Ken never was bed ridden. We've had it for a week now and are still recovering. I got Covid as I was recovering from shingles! It hasn't been an easy December for me, but God is still good and so gracious to us. Our Christmas celebration was canceled, but we will all celebrate soon as a family.
Any marriage that lasts a lifetime will have plenty of trials and tribulations to go through along with a lot of joy and happiness. The key is to stick it out through the hard times. Trials make us stronger and more like Christ. Ken and I sharpen each other. Marriage is good! God created it for us and everything He creates is good.
Love bears all things, believes all things, hopes all things, endures all things. Love never fails. (1 Corinthians 13:7,8)
But from the beginning of the creation God made them male and female. For this cause shall a man leave his father and mother, and cleave to his wife; And they twain shall be one flesh: so then they are no more twain, but one flesh. What therefore God hath joined together, let not man put asunder.
Mark 10:6-9