The Epidemic of Shingles
The Epidemic of Shingles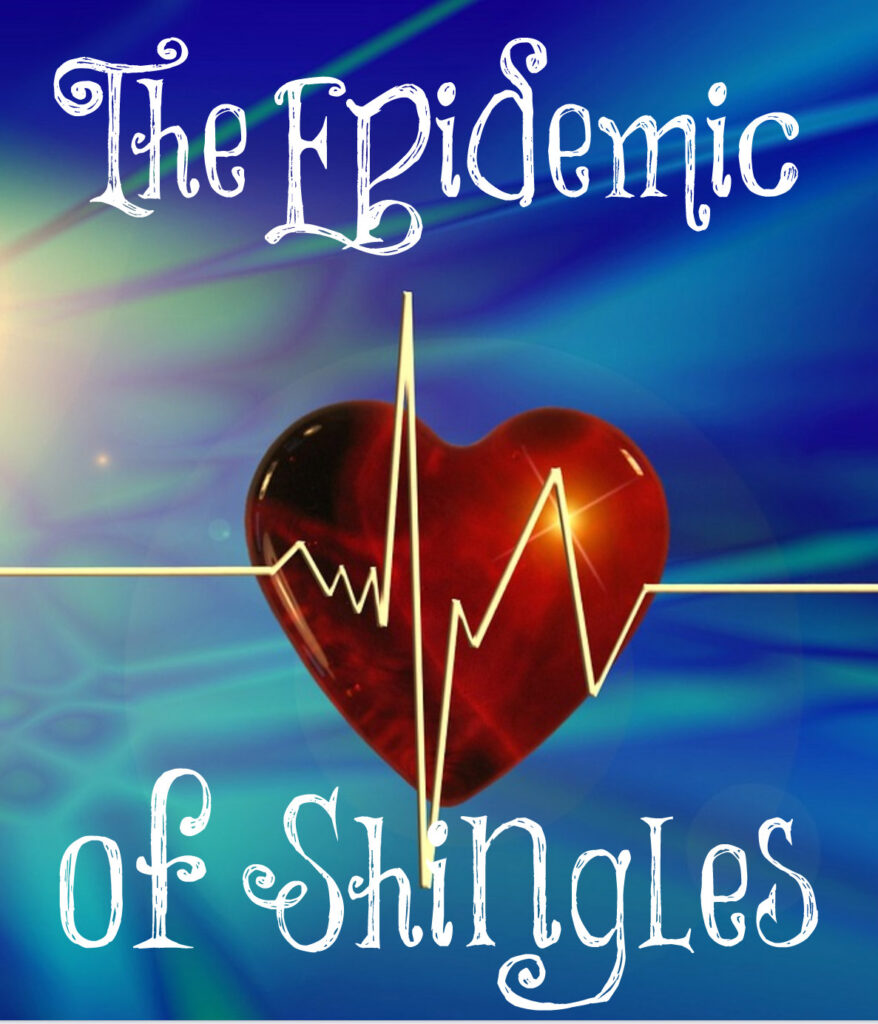 For the first few weeks of December, I struggled with the pain of shingles. This caused me to research this painful disease. What I found out was shocking! Did you know the chicken pox mortality rate among children was only 0.00035%? Did you know that the chicken pox vaccination is associated with a shingles epidemic which is incredibly painful and can be long lasting for adults? I was talking with one woman recently and her father got shingles. His pain was so unbearable that he became an alcoholic and was still suffering from the pain of shingles when he died.
"New research published in the International Journal of Toxicology (IJT) by Gary S. Goldman, Ph.D., reveals high rates of shingles (herpes zoster) in Americans since the government's 1995 recommendation that all children receive chicken pox vaccine. Goldman's research supports that shingles, which results in three times as many deaths and five times the number of hospitalizations as chicken pox, is suppressed naturally by occasional contact with chicken pox."
Does this make any sense to you at all??? Rather than having children suffer for a few days with a mild disease, adults now suffer intensely and even die from something that would have been avoided without the vaccinations! "Dr. Goldman's findings have corroborated other independent researchers who estimate that if chickenpox were to be nearly eradicated by vaccination, the higher number of shingles cases could continue in the U.S. for up to 50 years; and that while death rates from chickenpox are already very low, any deaths prevented by vaccination will be offset by deaths from increasing shingles disease."
I probably got shingles because there are no children for me to be exposed to with chicken pox that would protect me from shingles. "After a child has had varicella (chickenpox), the virus becomes dormant and can reactivate later in adulthood in a closely related disease called shingles–both caused by the same varicella-zoster virus (VZV). It has long been known that adults receive natural boosting from contact with children infected with chicken pox that helps prevent the reactivation of shingles."
Then big pharma came up with the idea of the shingles vaccination. "Using a shingles vaccine to control shingles epidemics in adults would likely fail because adult vaccination programs have rarely proved successful," said Goldman. "There appears to be no way to avoid a mass epidemic of shingles lasting as long as several generations among adults." Did you read that? "Adult vaccination programs have rarely proved successful." We can see this clearly with this Covid vaccination and even the flu shot. They don't work!
The best way I learned to protect ourselves from shingles is to take L-lysine every day. You don't want to get shingles if you can prevent it. I have never been a fan of vaccinations and what I have seen and experienced this past year, I am even more against vaccinations. Most diseases cleared up when sanitation and clean water were put into place. God gave us incredible immune systems IF we take care of ourselves. Drugs and doctors are GREAT for emergency situations but terrible at keeping us healthy. This is our responsibility alone.
Beloved, I wish above all things that thou mayest prosper and be in health, even as thy soul prospereth.
3 John 1:2