Children Masturbating Causing Harm?
Children Masturbating Causing Harm?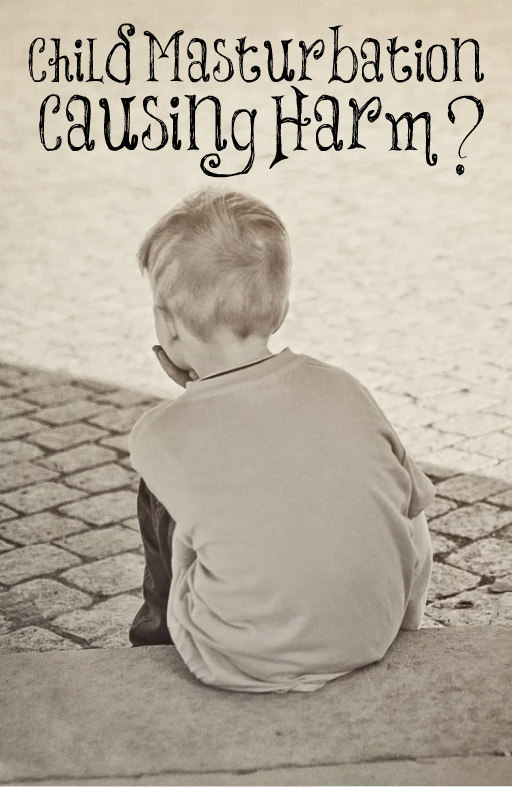 Here's a conversation among three people about childhood masturbation on my post Awaking the Beast. I am writing a lot about topics similar to this one this week, but I think these topics are very important to know in raising godly children.
"The vast majorities of today's problems with youth have their roots in masturbation. All these pseudo mental illnesses (i.e. ADHD, ADD, and much more) can be traced back to the folly and attack on the intellect of masturbation.
"This is why so many kids have such a hard time learning today, because a kid who masturbates will have a very hard time concentrating, without which genius and the cultivation of the intellect are nearly impossible." (Ryan Messano)
"I have a diploma in child psychology. None of these disorders are bogus; they're just not. They're very real, they're very damaging, and they require special treatment. No they don't stem from masturbation. They're often genetic and usually need an environmental trigger as well (vaccination, etc.) and parents can see them developing in their children as they grow, but be powerless to stop it.
"Mental illness DID exist a century ago, we just didn't know as much about it as we do now. A little over a century ago, women were locked up in asylums for 'hysterics' – what we know now as post-natal-depression. They were 'treated' with electric shocks – something that we know now is akin to torture.
"Masturbation is problematic, because it leads to sin. But it's got absolutely nothing to do with the development of children." (KAK)
"KAK, I wouldn't be so quick to write things off just because you have a degree. I am a woman (don't even get me started on the stigma of women struggling with porn and masturbation) and I have been masturbating as long as I can remember, and it has ruined my life. I can remember being six years old and doing it. I knew of another girl my age who indulged as well and as the world progresses in it's wickedness, it's becoming much easier for children to indulge in masturbation.
"There are even some secular schools who are teaching children as young as kindergarten about masturbation as part of their 'sex-ed program.' All it takes is for a child to stumble upon one image to awaken the beast. It is a myth that children's minds and bodies are not developed enough to masturbate or experience sexually immoral thoughts and feelings. It has had detrimental effects on my life and to be honest with you, the most damaging part are the comments and mindsets like yours that think 'young children are hardly going to be masturbating.' That is what kept me in bondage for so many years because I was afraid to ask for help. I don't say that to be rude but that's just the reality of it." (Anonymous)
There are many reasons that God wants mothers to be keepers at home and protecting your children is probably high on the list. Satan prowls around looking whom he may destroy, and I know a lot of children are sexually abused, exposed to porn and sexual immorality from an early age, and being sold in sex trafficking. They are vulnerable to this type of wickedness and abuse. They need mothers who are always keeping an eye on them, watching who they are with and what they are watching. Bad company corrupts good morals. Raise your children in the protection of your home and guard them against the enemy. This is your responsibility.
Be sober, be vigilant; because your adversary the devil, as a roaring lion, walketh about, seeking whom he may devour.
1 Peter 5:8