Do Feminists Destroy the Family?
Do Feminists Destroy the Family?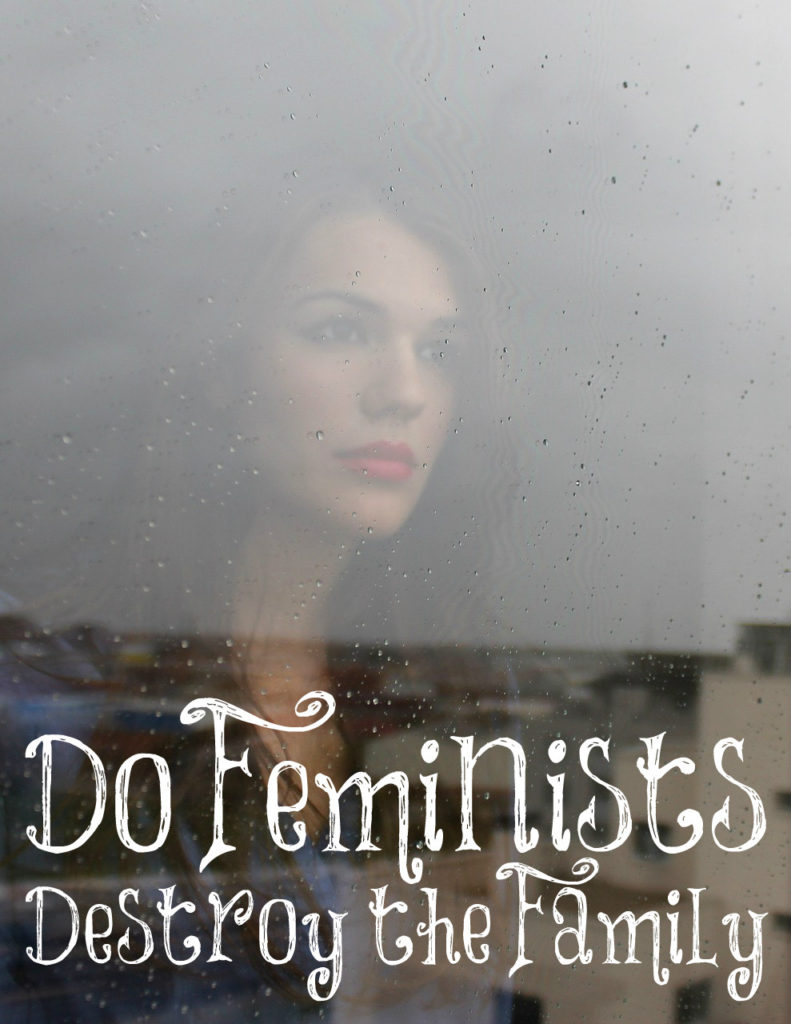 "When I was a feminist I didn't understand: 'feminists destroy the family.' Science progressed. I worked 70+ hr weeks, checking experiments at 3 am, in lab at Christmas….My friends had children. Now they have families and I have publications. Don't make my mistake" (Rachel Bock).
This is a sad story being told over and over again by older women who believed the feminist lie and lived it out. I realize that many, many women are daily angry with me for what I write because it is so foreign to them and against everything they have been taught. And how dare I say that what I teach is God's good, and acceptable, and perfect will for them! I can't possibly know every situation of every woman to make this bold claim, or do I?
I started a chat room years ago and it has hundreds of Christian women in it. Some of them must work full time. Others were never able to have children. Some even have a ton of student loan debt that keeps them away from their children. Some divorced their husbands because they weren't "happy" but I want to tell you that all of these women know, without a doubt, that God's ways are good, and acceptable, and perfect. The ones who work would like nothing better than to be home full time. Those who are infertile would love to be able to be a mother. The ones with student loan debt deeply regret digging themselves in such a hole. The divorced women grieve over their past behavior and decisions now that they understand their fault in the divorce.
How have feminists destroyed the family? As Rachel wrote, she thought she was pursuing the ultimate feminist dream – higher education and a well paying career. In her pursuit of these things, she failed to pursue the things that really matter – a family. This is the story frequently being told by women who were once feminists and regret their decisions terribly. While they were busy making money, their friends were busy growing a family.
I greatly appreciate these women who are bold enough to admit this. They are admitting this in hopes of keeping young women from making the same mistakes as they did, as I admit my lack of submission towards my husband for many years in hopes of keeping young women from doing likewise. I want them to build their homes up instead of tearing their homes down.
NOTHING feminism has taught women builds a good marriage and family. Nothing. It does the opposite. It has pitted men against women and wives against husbands. It's promoted a woman's "choice" which simply means the ability to have one's own baby murdered in their womb, sleep with multiple men, and choose careers over investing in a family.
One woman asked if I am fighting for laws to make women obey what I teach. No, and I never will. I teach God's will for women as clearly explained in Titus 2:3-5. What a woman does with what I teach is up to them. Search the Scriptures, women. God is very clear on His will for you.
God setteth the solitary in families: he bringeth out those which are bound with chains: but the rebellious dwell in a dry land.
Psalm 68:6