The Epitome of the Slave Mindset in America
The Epitome of the Slave Mindset in America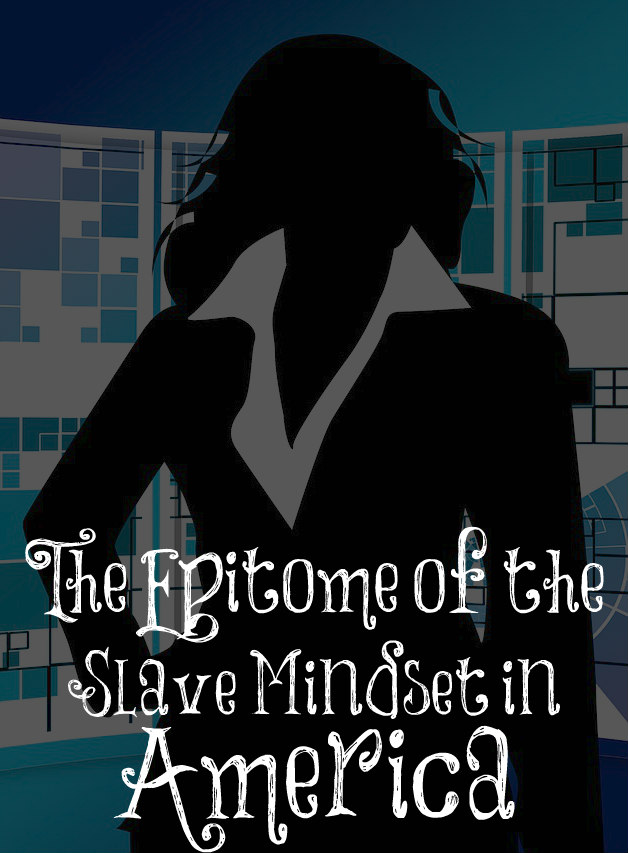 On yesterday's post, a woman who used the name "Baker" tried to convince me that her family is doing much better that she is no longer home full time but is in the workforce for 30 hours a week. She felt that God "gave her the wisdom to to see that she has more capacity than just working at home." Of course, she used the Proverbs 31 woman as her excuse. Here is how one woman responded to her:
Baker's response is the epitome of the slave mindset in America, caused by compulsory schooling and the Prussian education model that infiltrated our public education. Our American system is not an altruistic system to help educate the masses but a system of creating cogs in the wheel. "Going to work" is the end goal. Your labor is used for the betterment of an outside institution not your family. The family is subject to the goals of the corporation (or government). One can't even go on vacation when they want but needs to get approval from the bosses. It reminds me how God warned Israel against a king but since they demanded it He gave them one. It didn't work out so well for them. God values our freedom; us, not so much.
It is true, school does not teach us to be independent. If you think for a moment that it is an altruistic institution, you are mistaken. I've been privy to attend conferences put on by our Executive Branch of the government and some of the heads of major companies are also in attendance. They openly say how they give to local schools and set up curriculum and apprenticeships so that the new labor force will be ready to populate their factories. This is lauded as a good thing. Our university system is similarly set up to support the labor force, not teach students how to be independent thinkers or entrepreneurs.
The industrial revolution has decimated the family unit (which was once used as the hub of all industry in the US). It first pulled the men off the land (no more small blacksmith shop on your property) but now you have to abide by a ton of federal regulations and most can't afford it. Then became compulsory schooling which ripped the children away from the home. By the way, the literacy rate was higher in the US BEFORE compulsory schooling. Now, the mothers are following suit. In some ways, it's no wonder as they look around and think there is nothing left for them, therefore, they falsely believe that they have no purpose in the home.
But as Christian women, we should do all we can to highlight God's ways, not walk as the world does. The world has no light and walks in slavery. We should show true freedom. The Proverbs 31 woman is the epitome of a Godly woman who highlights the usefulness and industry surrounding a home that a woman can do. Going out to work for someone else isn't inspiring to anyone. Sure, we may not be able to convince our husbands that we are more valuable in the home, or that our children belong with us and not sent to Caesar's orphanages (public schools) but we need to at least stop going around with our eyes closed and blinded to God's plan for the family and actually fighting against it.
The very fact that God tells us what is good, but yet we ask to see if there is condemnation on what is not good before we will concede to His ways, is not looking to Him but looking for an excuse to continue on our merry way without regard to what He actually did tell us to do. I would not be pleased with my children if I told them to do their household chores if I left for an hour and I when I arrived home, they were watching television instead. If I questioned them and their household chores weren't done but they said, "Well, you didn't tell us NOT to watch television," I would not have considered them obedient. This is the same. Just because some women can still get the laundry, cooking and cleaning done while working in the workforce, it doesn't mean that they are getting all the other things done that God intends, as illustrated in Proverbs 31, unless they literally don't sleep.
"The homemaker has the ultimate career. All other careers exist for one purpose only – and that is to support the ultimate career." (C. S. Lewis)
I will therefore that the younger women marry, bear children, guide the house, give none occasion to the adversary to speak reproachfully.
1 Timothy 5:14