Einkorn Sourdough Pancakes
Einkorn Sourdough Pancakes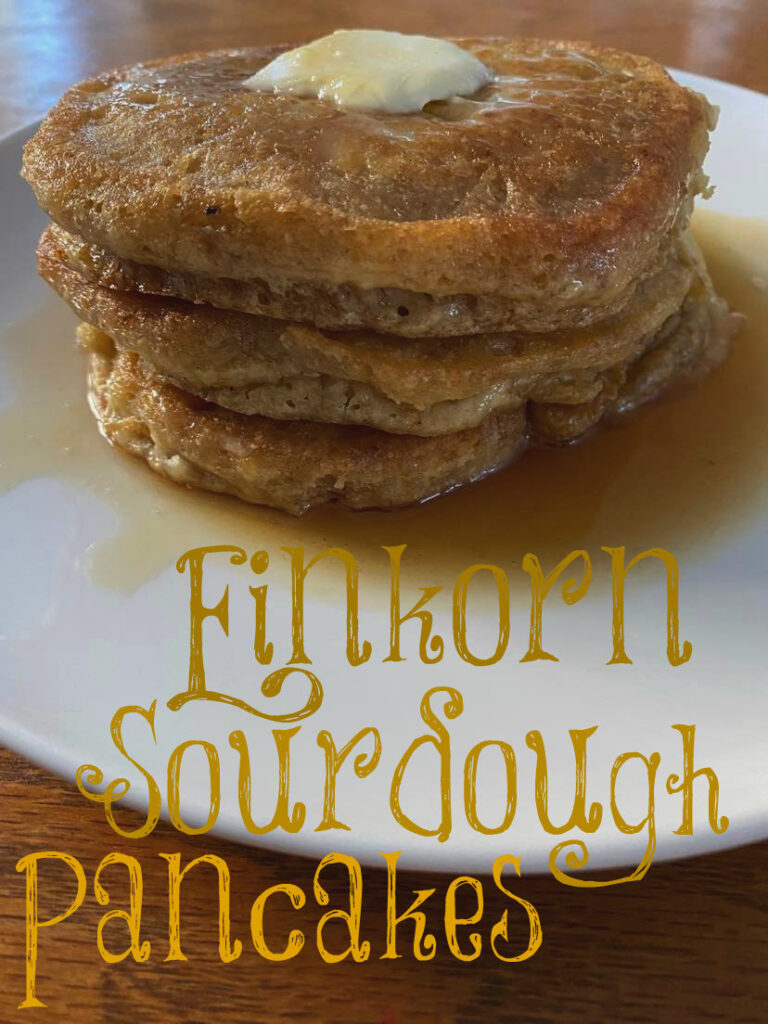 For many years now, I have been making my own Sourdough Einkorn Bread. I have had to throw out a lot of the starter since I didn't know what to do with it, but now I know! I found a pancake recipe with the starter, changed up the ingredients to make it healthy, and these are the best pancakes you will ever taste! When my grandchildren are here, they eat every single pancake. When it's only my husband and me, I make them all up then freeze the rest for when I want to eat them.
Here's the recipe:
In one bowl, mix together ~
2 cups Einkorn flour
2 teaspoons baking powder
1 teaspoon baking soda
1 teaspoon salt
2 tablespoons coconut sugar
In another bowl, whisk together ~
1 cup sourdough starter
1 1/2 cups coconut milk
1 large egg
2 tablespoons melted butter
1 teaspoon vanilla
Add all of the ingredients together by gentle folding. This recipe makes ten good sized pancakes.
I put ghee on a hot iron skillet and cook them on this. Then I put butter and real maple syrup on them. These will be the most delicious pancakes you've ever tasted! My husband requested an egg on top of his! 🙂 I will never throw away any of my starter ever again.
Every good gift and every perfect gift is from above, and cometh down from the Father of lights, with whom is no variableness, neither shadow of turning.
James 1:17