Forty Years of Marriage
Forty Years of Marriage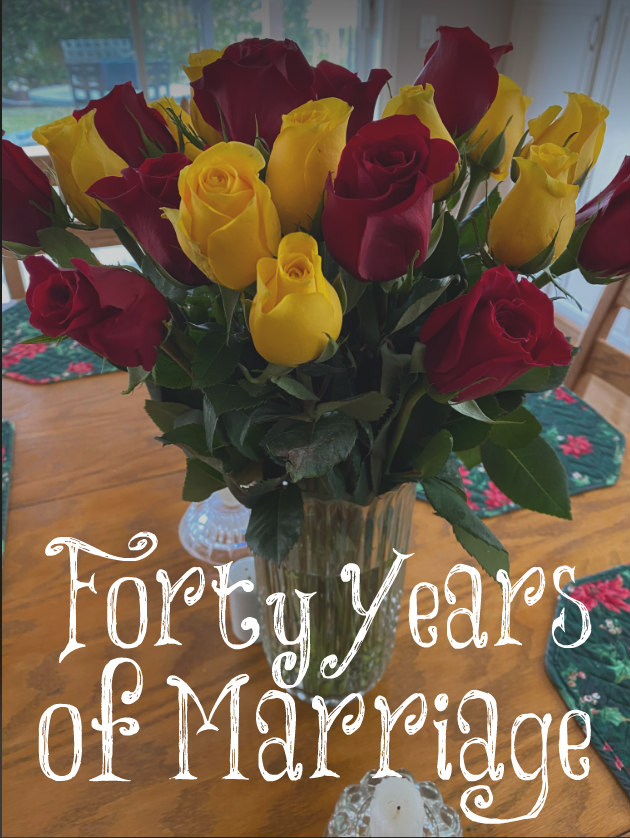 Forty years ago today, Ken and I were married in a little Baptist church in Newhall right next to Master's College. Yes, I was nervous about marrying him. Marriage is a lifetime commitment, and we both knew this. I had never had a close relationship with any man growing up. I wasn't very close to my dad, uncles, or any other man in my life. I believe this makes it more difficult to know how to navigate through a marriage especially since most older women aren't teaching the young women biblical womanhood. Plus, my mom and dad fought a lot while I was growing  up so I was never modeled a loving marriage.
If you've read my book, The Power of a Transformed Wife, you know my entire story. I can tell you that after forty years of marriage to the same man, no marriage is ever easy because life itself is hard. Some marriages are much easier than others (golden retriever type personalities which neither of us are!) but it still takes learning to truly love another human being. We are all selfish and tend to think of ourselves more than others. This is where the transforming work of the Holy Spirit comes in.
I am thankful I married a man who loves the Lord. This is a good foundation upon which to build a life-long marriage. You will have tribulation in this life since we are all promised this but to have a godly man by one's side makes it easier. He's also always been a very hard worker and has taken providing and protecting his family very seriously. In my opinion, these are the most two important qualities in a husband: loving the Lord and willing to work hard to provide.
He has also been a great father and grandpa. This was one area where we had little conflict in. Our goal was to raise children who walked in truth which meant a lot of loving, nurturing, training, teaching, and disciplining. We were both committed to all of these. Grandchildren are easier because the burden of all of this isn't on our shoulders. We mostly just get to enjoy them and enjoy them we do.
We both came from intact families so I think this has made it easier to not be quitters when the going gets hard. The going has been hard multiple times in our marriage from multiple things that have happened.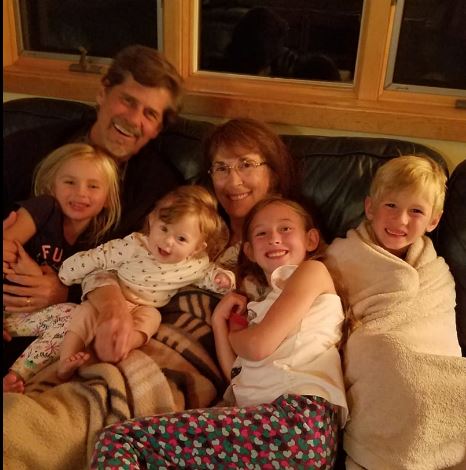 Ken has been through my thirty years of severe illness, brain tumor, neck fusion, and on and on. This picture was taken right after I brought him home from the hospital after recovering from Lyme's disease two summers ago when his heart rate was down to 18 bpm at times. Those were scary days. He's been through some scary times with me too. Life is fragile. Period. We're all going to get sick at times, and we will all die. We live in a sin-infested world, but it's great to have a faithful, lifetime spouse to go through with.
Having forty years of shared memories, raising children together, and now enjoying grandchildren is a gift from above. God created marriage and called it good. We are one flesh, and we have been for a long time now. It's hard to even imagine that it's been forty years, but I can hardly remember life without him.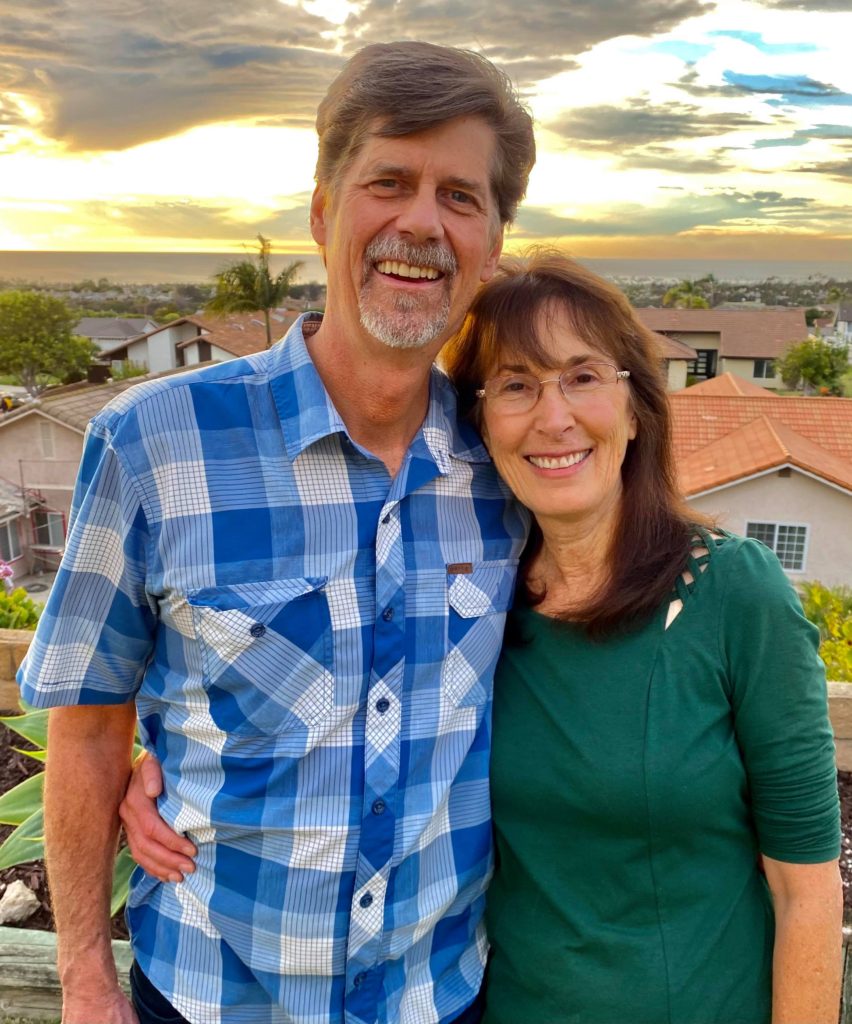 It's worth fighting for your marriages, women. No man is perfect. You're not perfect. Our lives on this earth aren't meant to be perfect. We are called to quickly forgive and pour grace upon others, especially our spouse. Love him deeply and understand that he too is a gift from God. Many of you write me who are in troubled marriages, so this probably is hard for you to hear. BUT God…He will sustain you, give you wisdom, and the strength to endure. It's so worth it to fight for your marriage God's way (1 Peter 3:1-6) and give your children and grandchildren the legacy of a marriage until death do you part.
In closing, I am thankful for his support in my ministry. He reads most of what I write, comments when he has time, and even writes some posts for me. He has an active ministry mentoring men in troubled marriages now. We both love to see marriages get back on track and live out God's plan for their marriage because we have tasted it and seen that it is good. God is good and His plan for us is good. What an amazing Father we have!
Love is patient and kind; love does not envy or boast; it is not arrogant or rude. It does not insist on its own way; it is not irritable or resentful; it does not rejoice at wrongdoing, but rejoices with the truth. Love bears all things, believes all things, hopes all things, endures all things. Love never fails.
1 Corinthians 13:4-8