Taking a Blogging Break
Taking a Blogging Break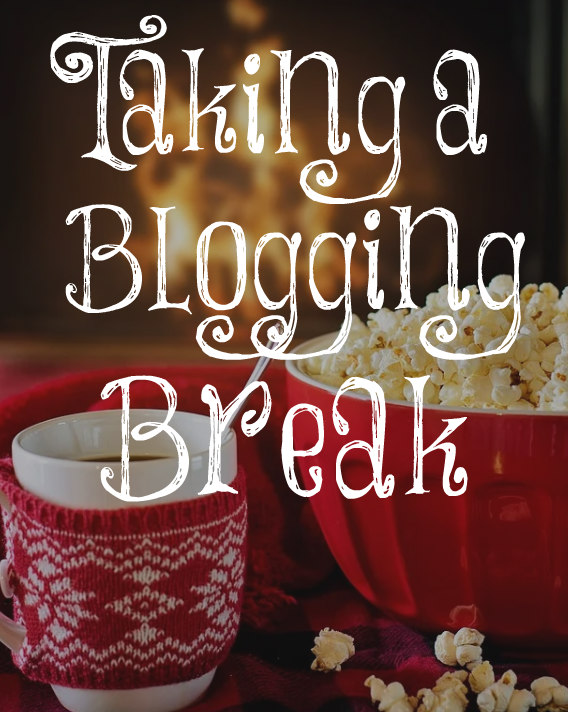 During my radiation treatments which went relatively smoothly thankfully, I went to an optometrist to get a new prescription. I have been wearing glasses since I was 45 years old and felt it was time to see if I needed a new prescription. The optometrist referred me to an ophthalmologist, since he told me that I had narrow angles which makes it dangerous to dilate my eyes and could cause blindness.
We decided to try to get it done by the end of the year since we had met my large deduction with my insurance due to my radiation. So, the week after radiation was done, last Wednesday, I had cataract surgery on one eye. The second surgery is on the 29th. So the eye that had surgery on it needs an entirely new prescription than my other eye. It's very hard to read now! It will take awhile before the doctor can prescribe a new prescription for my "new" eyes.
Plus, the next few weeks will be very busy since one of my daughters will be giving birth shortly to my twelfth grandbaby, therefore, I want to do all that I can to help her. I love being available for all of my children and grandchildren, and spending time with them. They surely do add great richness to my life.
So with Christmas, New Years, a new baby, and difficulty reading, I most likely won't be blogging for several weeks unless something pops up that inspires me to write about. I will still be tweeting and posting things on my Facebook page and Instagram. I am heavily censored on all of my social media sites, but that is to be expected since this isn't my home. Many hate truth, God's truth, but I love it!
I wish you all a Merry Christmas and remember to consistently teach your children why we celebrate it and all that Christ has done for us. He's so merciful towards us and pours His grace down upon us. We are so blessed to be His children. What an amazing Father we serve!
And we know that all things work together for good to them that love God, to them who are the called according to his purpose.
Romans 8:28