Getting Out of the Rat Race
Getting Out of the Rat Race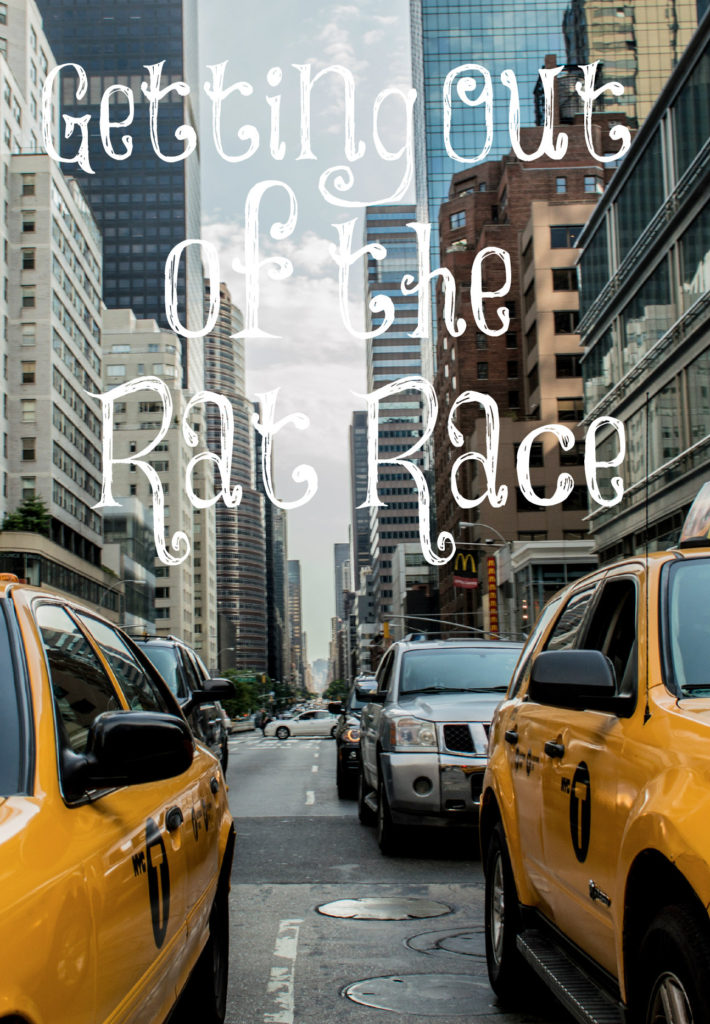 A Christian woman who has three children and a blog had some very exciting news to share about a friend of hers who is going to do an online course about "Mothers Being Stretched Too Thin." She describes her friend's life:
"Susan is a mom of three who works a full time job outside the home as well as writes books, speaks, runs a successful blog and is super crafty.  I'm always wondering how on earth she does it.  She has gathered some friends and they have created an awesome four part video series for you to watch that I think you will love."
She is going to teach women how to overcome the exhaustion and hustle and thrive as a working mother. Can you even imagine what she can teach them that would help them to be more productive and efficient in their lives? I do and I wish I was Susan and could teach this online class. I would tell the mothers:
"I am going to quit my full time job and if you are able, you should too. My husband and I have decided to downside and buy a home where we can live on his income. I am going to learn how to live as simply as I can within his income even if this means growing my own garden and staying home most of the time. Hey, I will even get rid of my smart phone if I have to! I have made the decision that being home full time to be with my children and be there whenever they need me is more important than my career.
I am going to put off writing books until my children are all grown up and out of the house. I won't be speaking anymore either since I need to be home to take care of my husband, children, and home. They need me a lot more than anyone else does and I am going to make them my priority from now on. I want to make sure my children have the best chance of growing up emotionally stable and secure. Unfortunately, I am also going to close down my blog for a while and just focus on those things that love me back (my family) and mean more to me than anything else in this world. 
No one can take place of being a wife to my husband and a mother to my children. Anyone can take my place in my career. There are many book writers, speakers, successful blogs, and Pinterest is a great place to find crafty ideas. My family needs me a lot more than any of these.  I will teach my children to do crafts with me since this will be something special we can do.
So for now, women, I am going to have to say good bye to my career and social media for a time, a special time, to focus upon that which matters most to me and begin to store my treasures in heaven. I hope and pray many of you will do the same if possible. Life is fleeting. Our children grow up quickly. I want to be with them, spend time with them, and teach them all there is to know about the Lord and His ways. I hope you will join me by getting out of the rat face and going home, for this is God's will for you. Blessings!"
I am sure this would be a very popular online course and hundreds of women would flock to hear her say these things, don't you think?
I will therefore that the younger women marry, bear children, guide the house,
give none occasion to the adversary to speak reproachfully.
1 Timothy 5:14