Having a Heart for Service
Having a Heart for Service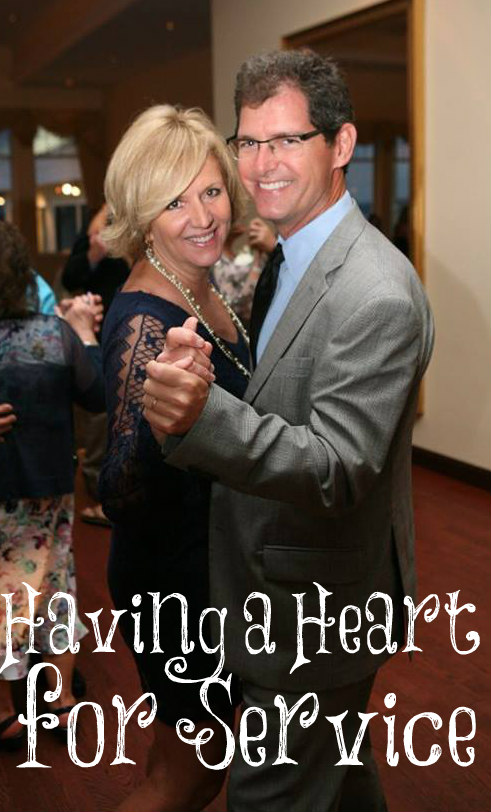 Last Friday night, we had an early Father's Day dinner at my sister's home. She fixed a delicious salad and ordered some pizza from a healthy pizza place that ferments their crust. (It's great!) When we got there, she told all of us wives that we were going to serve our husbands first, so we each loaded up a plate of salad and pizza for our husbands.
I watched my sister that night. She noticed when her husband's plate was getting empty and jumped up to get him more. If his drink was running out, she jumped up to get him more. She kept an eye on him to make sure he was happy and satisfied.
We ran into her and her husband on our walk at the beach the next day. I asked her what she was doing this weekend and she told me she had told her husband that she was going to do anything he wanted to do and fix whatever food he wanted to eat. She knows how to serve her husband and make him happy.
As we were all talking around her family room after eating, she said her happy place is in her home. She loves cooking and feeding people. Every morning, she and her husband sit in their family room and have coffee and devotions together. When he gets home at night, she makes sure a hearty meal is waiting for him. She knows he likes the home clean and tidy, so she's always kept it clean and tidy.
She couldn't wait for her children to grow up to have an empty nest with her husband. She brings so much joy and fun to his life. From the beginning of their marriage, he let her know that she wasn't going to boss him around and as she has grown in the wisdom and the knowledge of the Lord, she has grown to be the kind of wife the Lord requires.
Her husband and home have always been her priority. This is the way it should be for all of us. It's few husbands who would want to leave a wife who are treated by their wives the way my sister treats her husband. She knows what he prefers so she tries to please him in this area. Make sure your husband is a priority since you were created for him.
And the LORD God said, It is not good that the man should be alone; I will make him an help meet for him.
Genesis 2:18