Her Greatest Desire is to Come Home to Someone
Her Greatest Desire is to Come Home to Someone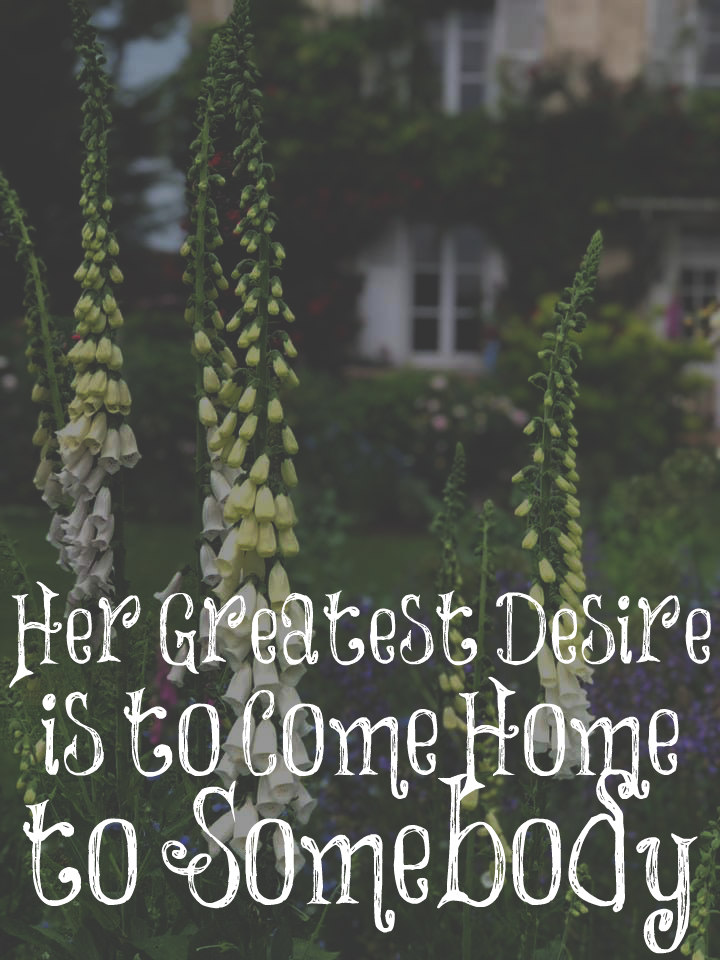 There's a beautiful 28 year old woman who is a full-time career woman but her greatest desire is to come home to someone so she made a video about her thoughts. She has an aching loneliness. She's never had a long-term relationship but from her video, it sounds like she has sex with guys. She wonders why she can't attract a man for long-term. She's into a bikini model challenge to try to look better thinking this will attract a long-term partner. She hates the fact that every day when she comes home, nobody is there. She always keeps the television on for company. She can't stand the sound of silence in her home. She also wants to become a mom more than anything. She doesn't think there's anything more special than that. She celebrates holidays on her own. She medicates herself with junk food.
Women, this is what feminism has fought for, so why are so many women miserable with their lives? We were never meant to live alone; for God puts the lonely in families (Psalm 68:6). Young women are meant to marry, bear children, and guide the home. This is God's will for them. His will was never for them to pursue careers, work full time, and live on their own. Yes, some women have no choice but it shouldn't be the normal like it is today. Marriage rates have never been so low in the history of the United States and neither has the birth rate, but this was feminism's plan from the beginning.
The sexual revolution brought "free" sex but it's not free at all. It's cost women a lot. It's cost many of them marriage, children, and a home to share with their family. I believe if most women truly took the time to sit down and consider if the path that they are on is good, most of them would say no. Feminism hasn't helped women in any way. It's left them lonely and alone. Even if they get married, they rarely have enough time to be a good wife to their husbands and they are taught that serving their husbands is beneath them, but it's not! If Christ can serve the man who was plotting His crucifixion as an example to us, we can lovingly serve our husbands.
This young woman thinks she will attract a man with a bikini body. She may attract him for sex, but good and decent men usually want more than this to marry. In high school, I had two boyfriends. I never would have sex with them and they both wanted to marry me. Contrary to popular belief, men who want to marry respect women who won't give away sex without the commitment of marriage. They also want a cheerful woman who doesn't complain, quarrel, and have a foul mouth, but instead the law of kindness is on her lips. They want a woman who can cook and clean. They want a woman who is warm and loving. Young women need to work a lot harder on their character qualities rather than on their looks. Of course looks matter, but they fade over time while character does not.
God created Eve because He said it wasn't good for man to live alone. Statistics prove this to be true so, young women, become godly women with gentle spirits. Learn to be joyful and thankful. Practice cooking good meals and keeping a clean home. Become a woman that a good man will one day want to marry and bear his children. Yes, there are good men out there. There will always be a remnant! Oh, and please don't give away your body for free. Wait for a man who will put a ring on your finger and say, "I do until death do us part."
Whose adorning let it not be that outward adorning of plaiting the hair, and of wearing of gold, or of putting on of apparel; But let it be the hidden man of the heart, in that which is not corruptible, even the ornament of a meek and quiet spirit, which is in the sight of God of great price.
1 Peter 3:3, 4
***My contact information on my blog hasn't been working for the past few months or so, therefore, I haven't been receiving emails. I just figured this out, unfortunately, so if you have sent me an email and I haven't responded, you know why now. Please, feel free to email me at thetransformedwife7@gmail.com.