How Not to Get Married
How Not to Get Married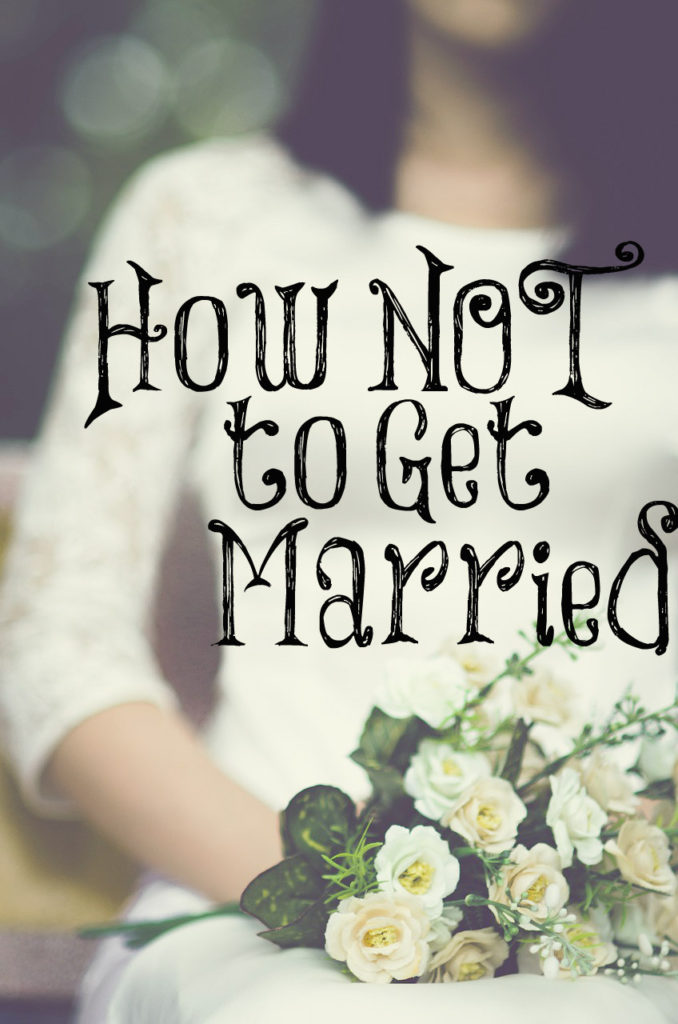 Dennis Prager shared an article on his Facebook page and wrote: "Feminist Advice: Five things not to give a man. This could be retitled — How Not to Get Married. Feminism is dedicated to making women unhappy." The article is titled Strong Women Should Never Do These Things For a Man – or Anyone Else. Just the title shows the selfishness of feminism and how it's all about them. As godly woman, life is not about us but learning to serve and please the LORD and our husbands.
What are these things feminists should never do for a man?
Change your appearance. "If your SO (significant other) is a decent human being, they won't ever force you to alter the way you look for their benefit." As godly women, we will want to change our appearance to please our husband. We will want to dress and even wear our hair the way they like it best. Once Ken told me he didn't like my hair in a bun so I've never worn one since. He likes my dresses just above my knees so this is where I wear them. The key to true happiness is to live for something more than ourselves, namely the Lord and others. The "others" include our husbands.
Compromise our passions. "Absolutely no one should get in the way of your goals. It is your life, after all, and nobody else will regret leaving any dreams behind more than you." As godly women and our husband's help meet, we are to follow them where ever they go and support their goals. If our goals are lined up with the Word of God, we will marry, bear children, and guide the home while our husband is known in the gates!
Wait for his approval. "A strong woman plays by her rules and doesn't sit around for instructions." A godly woman plays by the LORD's rules and follows her husband's lead, even being subject to him in everything.
Cancel already set plans. "It's different to reschedule when something important comes up, but it's problematic when you drop what you're doing just to be with him." As godly women, we were created to be our husband's help meet so yes, we drop what we're doing to be with him because we love him, he is important to us and our priority in life.
Let him change who you are. "Don't change who you are for anyone but yourself." No, change yourself for the Lord which will be more attractive to your husband as you become more loving, kind, generous, gentle, servant-hearted, joyful, meek, and quiet spirited.
Compare all of these things that "strong women" will never do to this woman from the chat room:
Sometimes it's the little things you can do to please your husband. My husband for years has kind of teased me about being so white (I'm very fair skinned). He has a decent amount of Native American in him so he's always tan. I've never wanted to go tanning and didn't want to get a spray tan so I let it go. I recently discovered a tanning lotion that gradually gives you some color and I love it! I don't think he's noticed yet but I definitely have and am excited for when he does notice.
I used to have a bad habit of biting my nails, too, and he didn't like it at all. I stopped and my nails are longer than they've ever been! He also prefers them to have a French manicure rather than painted a color so I got a kit from Walmart and did it myself! I love how it looks and makes me feel more put together to have nice looking nails.
I have had short hair ever since two months after we got married; I always knew he preferred it long though. I decided last year to grow it out and I haven't gotten it cut for over a year! He also likes when I wear it down and I've been trying hard to not put it up as much.
Before being submissive these things never bothered me. I knew my husband preferred it a certain way but I didn't care and just did my own thing. Now, though, it feels so good to be able to please my husband in these ways, and they're so simple to do!
You tell me what kind of a woman most men would want to marry: a selfish and self-centered feminist or a kind, godly woman?
As Bernard O'Reilly wrote in 1886: "Women's entire existence, in order to be a source of happiness to others as well as to herself, must be one of self-sacrifice. The first step in this royal pathway to all goodness and greatness is to forget self. Self with its miserable little cares and affections is the root of all the wretchedness we cause to others, and all the misery we endure ourselves. Every effort we make to forget self, to leave self behind us, and to devote ourselves to the labor of making every person with whom we are bound to live, happy, is rewarded by interior satisfaction and joy."
I beseech you therefore, brethren, by the mercies of God, that ye present your bodies a living sacrifice, holy, acceptable unto God, which is your reasonable service.
Romans 12:1