Husbands Lead By Serving Their Wives?
Husbands Lead By Serving Their Wives?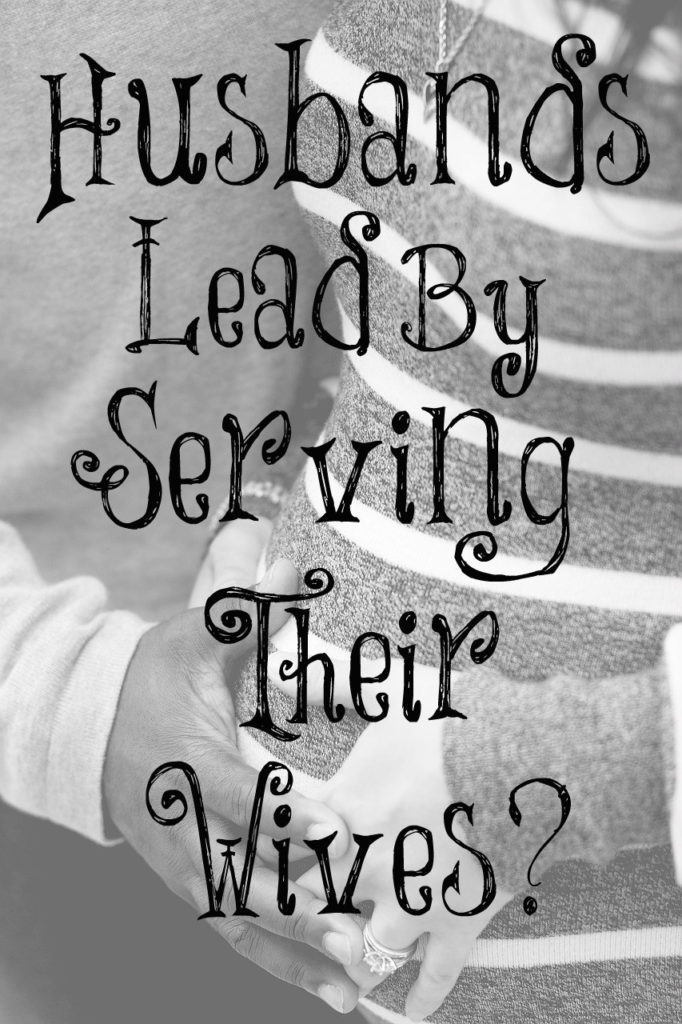 Recently, I heard a very well known preacher teach that husbands lead their wives by serving them. He spoke nothing about the submission of a wife to her husband, only that a husband should serve his wife. Is this what the leadership of a husband means? Lindsay Harold wrote up a great article about this so I am sharing it with you!
A lot of times, even in complementarian circles where people agree that husbands are to be the leaders of their homes, they then eviscerate that belief by saying that a man leads by serving his wife.
While serving one another is an important part of marriage, it is not correct to say that a husband should lead by serving his wife. That's just a back door to have the wife in charge. If you tell a man to lead by serving his wife, what you're telling him is that he has to make his wife happy as his first priority. When she wants or needs something, he should serve her, and then call that leadership. But in saying this, you've made the desires of the wife the gold standard of what needs to be done. In order to be a "leader," he has to do things for her that she wants. So she's really in charge. She's setting the goals.
Saying a man leads by serving has it all backwards. The truth is, a man serves his wife by leading her. He may serve her in other ways too, but leadership (real leadership) is a service to his wife that she needs him to perform. Every relationship needs leadership, and being the leader of a marriage is good for a man and good for a woman. The wife needs her husband to lead in order to be happy, fulfilled, protected, and in proper relationship with her husband. That's the way God designed it.
So let's do away with this silly nonsense of leading by serving. Leadership means setting goals and then pursuing those goals and giving instructions to those under that authority, even if those under that leadership do not like or agree with them. Ideally, that leadership will be kind and gentle rather than harsh. Ideally, the wife will agree with the goals of her husband. But the goals are set by the leader. Whoever is setting the goals is the leader.
We need men to step up and lead – really lead – in their homes and families. To do that, we have to stop telling them they lead by doing what their wife wants or what she is comfortable with. Instead, we need to be telling them that leading is serving their wives. She needs him to actually lead, and so do our families, our churches, and our society.
Wives, submit yourselves unto your own husbands, as unto the Lord. For the husband is the head of the wife, even as Christ is the head of the church: and he is the saviour of the body. Therefore as the church is subject unto Christ, so let the wives be to their own husbands in every thing.
Ephesians 5:22-24