If God Loves Me, Why Am I Suffering?
If God Loves Me, Why Am I Suffering?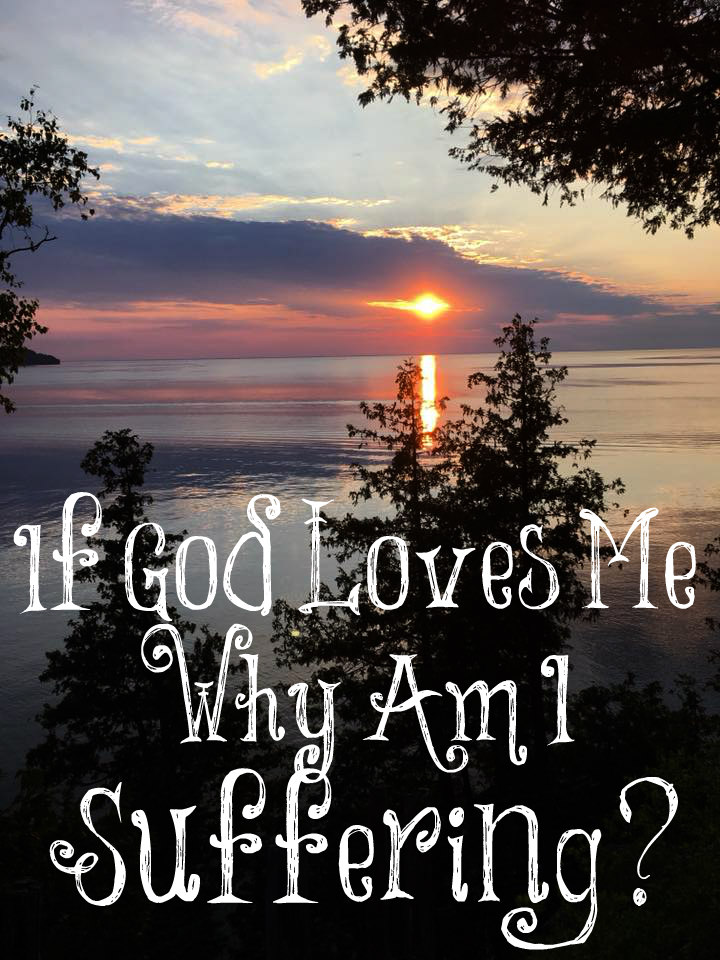 This post was written by a pastor friend of ours who wants to remain anonymous. I believe it will bless you!
It is hardly surprising that so many followers of Christ struggle with the reality of trials in their lives. The question is often stated this way: "If God loves me, why am I suffering as I am?"
There are a few misconceptions when we even ask such a question. The first misconception is that God owes you a pain free life. Hidden in that misconception is the perspective that we are such good persons we don't deserve trials or difficulties. The Bible is quite clear that none of us are righteous, in fact, without regeneration by the Spirit, we are actually objects of God's wrath.
So we need to dispel from our thinking that God owes us anything but His anger and His punishment for our sins. But the believer in Jesus should firmly fix into his or her thinking the wonderful truth that God is, by nature, a good God. God's nature is goodness itself and all that God has created and all His ways and actions toward His children are always good and for our good. At no time does God ever act toward one of His children in a way that is not for His child's welfare.
Someone will immediately ask how a good God could allow cancer to take away a loved one, or allow the cruelty of war to take away the lives of millions. Perhaps the most devastating loss is the death of an infant or child. How do we respond to such a devastating loss?
What we should not do is abandon our core belief that God is good. His ways are always right. Surely there are not just one or two reasons why God has taken a child from us, but a thousand reasons. We are unable to see into the future to understand God's purposes. But there are many comforting truths that can help us during the devastating times.
Is the trial you are undergoing causing you to pray more fervently? If so, is that a good thing?
Is the trial helping you to recognize your own weakness and your need of a Savior? If so, is that a good thing?
Is the trial reminding you that this life is short and eternity is long? If so, is that a good thing?
Is the trial making you long for heaven, to be dissatisfied with this world? If so, is that a good thing?
And is this trial making you glad that Christ's suffering at the cross was in order to ultimately rescue you from sin and suffering, death and hell? If so, is that a good thing?
The Bible makes clear, especially a passage such as James, chapter 1, that trials are for our good, sent by a good and gracious God. Trials are, in fact, what God uses to sanctify and perfect us. Don't look upon trials as tragedies.
Instead, see them as heaven-sent by a God who always does what is good and right for our good and to make us increasingly like Him. In fact, thank the Lord for trials. They have been sent because He loves you and knows what is best for you you both now and for eternity.
And we know that all things work together for good to them that love God, to them who are the called according to his purpose.
Romans 8:28