Living with Him and Has Children. Now What?
Living with Him and Has Children. Now What?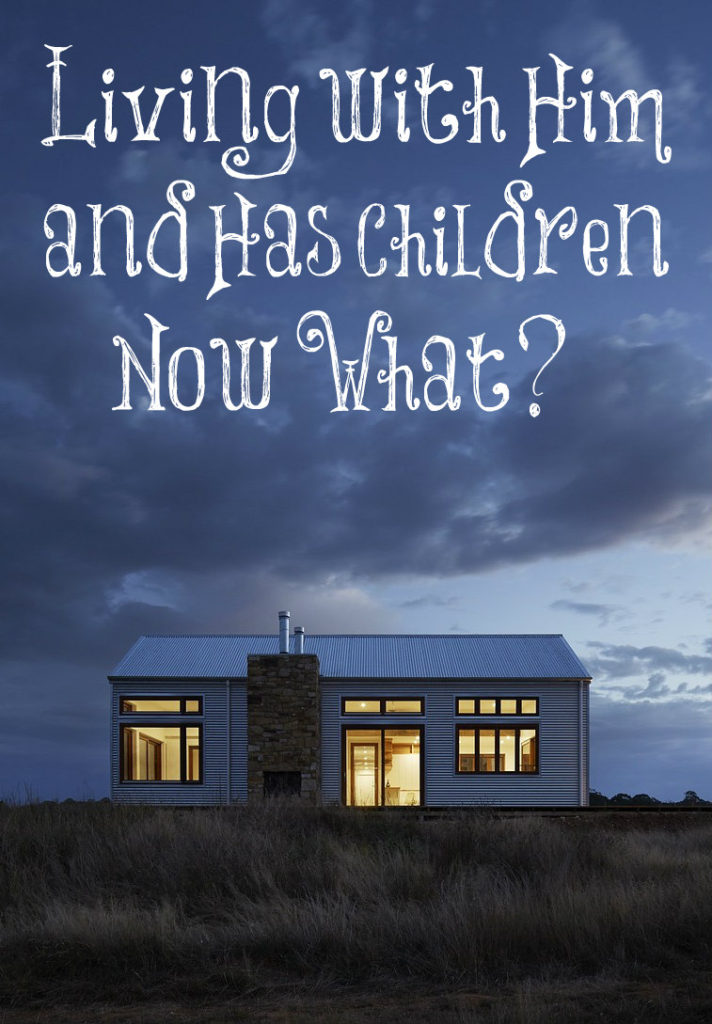 A woman asked me for counsel. Here is her situation: "I became saved after already living in sin with the father of my now two children. We are still not married. Since becoming saved, I have seen and learned why God wants us to be married before having children and living together. My partner, however, is not a believer and doesn't see the need to 'rush into' getting married even though I want to honor God and do so. How do I handle this? He is a great father and I don't see leading him to Christ by breaking apart our family?"
This is a difficult situation. She knows that what she is doing is wrong but with children in the mix, what is she to do? I asked the women in the chat room what advice they would give her and there were differing opinions. We all know that sex outside of marriage is wrong and that we are only to marry believers. But we also know that children desperately need their mother and father.
One woman shared that she knew a woman in this situation and she moved out, hoping that this would cause the man to change his mind. It devastated the children and the man ended up living with someone else. Now, she is a single mother trying to make it on her own.
There is no easy answer for this situation, therefore, I am only going to give my opinion. Even famous ministers of the Word disagree with the solution as the women in the chat room did. The Bible makes it clear that fornication is sin but a man and woman living together and having children become a family. God also hates divorce. It's devastating to children so I am going to answer with the children in mind.
God said it's better to have a milestone wrapped around one's neck and drowned in the deepest sea rather than cause a little one to stumble (Matthew 18:6). Parents separating causes little ones to stumble. Divorce/separation causes so much devastation upon them and effects them even into adulthood. This is why so few adults want to get married. They are products of the devastation of divorce.
Children need their mother and father under the same roof. I would counsel this woman to live a godly, holy life in front of this man. She needs to win him without a word by her godly behavior even though he isn't her husband. Some suggest she do this but not have sex with him. I can see the logic in this, but I don't see it in practical application. I doubt most unbelieving men would agree to continue to live with a woman who wasn't giving him regular sex. What a tangled web we weave when we stray from God's narrow path.
Sin makes a mess of everything. This is why God tells us to flee fornication and not to defile the marriage bed.
Marriage is to be held in honor among all, and the marriage bed is to be undefiled; for fornicators and adulterers God will judge.
Hebrews 13:4