Make Sure Your Heart is Happy in God!
Make Sure Your Heart is Happy in God!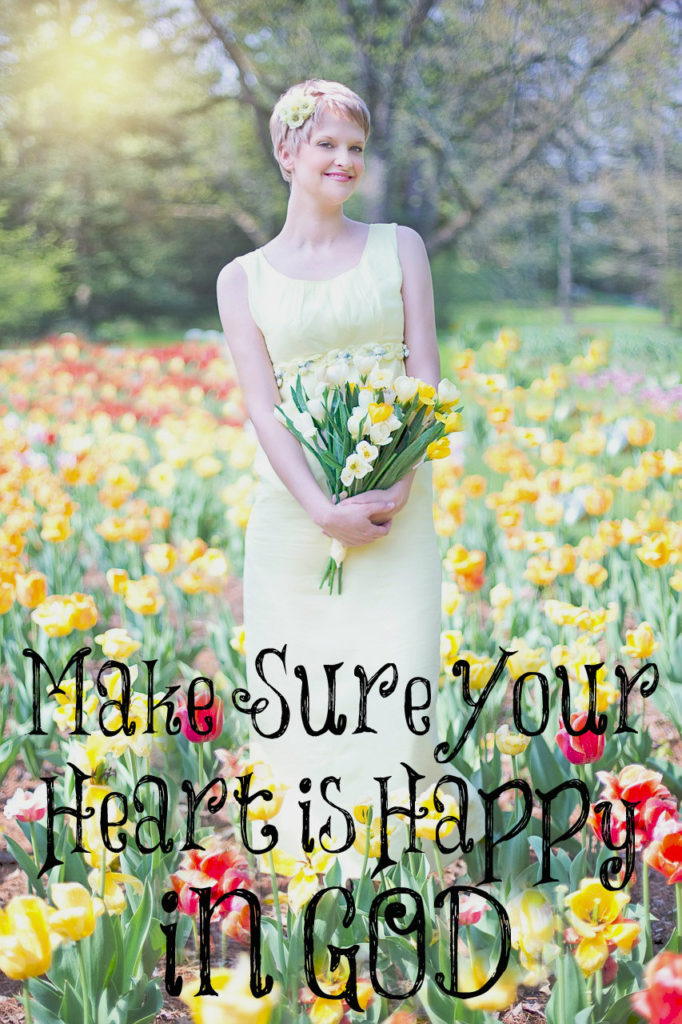 Written By Anne Ortlund
If any depression, any sadness, is longer than brief, it starts to become your very dangerous enemy.
Many people don't realize what a threat sadness it – and any danger which is unrecognized as a danger is all the more dangerous. There is no stigma against sadness. There is no embarrassment, no alarm, no rushing to the Lord to eliminate it.
But God's Word says,
The joy of the Lord is your strength. (Nehemiah 8:10)
And when a Christian is sad – whether she realizes it or not, her power is diminished and she's vulnerable.
A country that has internal unrest is the least able to resist any threatening foreign power. And a believer with sadness inside is the least able to resist any attack of Satan.
Depression is a sinister "fifth column" at work within the Christian community.
You watch a rejected congregation after a church split. As long as they're sad, there will be little true worship, little evangelism; the people can't focus away from themselves.
You watch an individual Christian who's sad: She's necessarily self-centered. As long as she's sad she makes a poor marriage partner.
When we're sad, we're sick. We don't function well. We don't lift and encourage other believers, and we don't appeal to unbelievers. Our spiritual strength and effectiveness are cut down.
No wonder the great George Mueller used to say, "It is my first business every morning to make sure that my heart is happy in God!"
Being happy is a choice and if you are a believer in Jesus Christ, you have all the reason in the world to choose to be happy.
A merry heart doeth good like a medicine: but a broken spirit drieth the bones.
Proverbs 17:22