Men Going Their Own Way
Men Going Their Own Way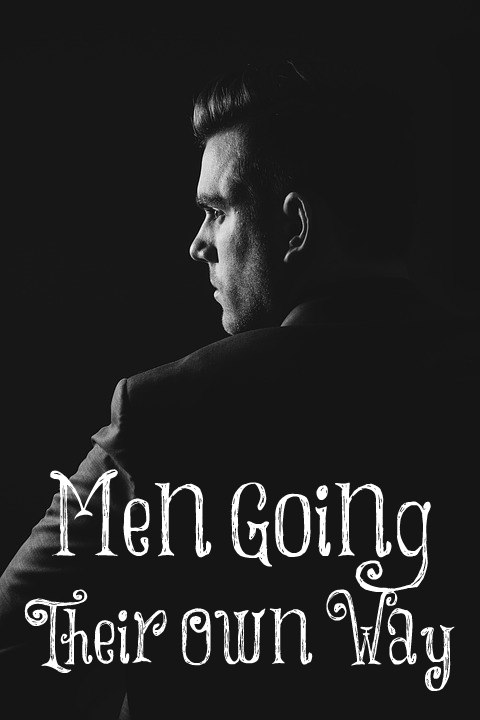 There are a lot of nasty women today. Even on Hallmark movies which I often enjoy, there are some that have women who are almost always upset and angry at the men in their lives. I stop watching them since it's so annoying to watch! I began watching this one series on Hallmark a few weeks ago and all of the women were angry at the men in their lives and were using manipulation (temper tantrums or silent treatment) and anger towards them in order to get what they wanted. I turned it off. No, thank you! Even though they are beautiful women on the outside, the way they behave and what they say makes them ugly.
I have seen the initials MGTOW before on other blogs but didn't know what it meant until I read Trey's response to a woman on my post Men Prefer Attractive Wives. One woman commented on this post and wrote, "Do they really think men want nasty women?" since so many women act this way these days as if this is going to attract men to them or maybe they are trying to be unattractive to men.
Here is Trey's response:
"Absolutely not! Many of today's men have been conditioned (by their single mothers) to think that it's normal for a woman to act this way. I think they lie to themselves (or just stay quiet) about how they feel about it to try and accept it as normal.
"Some men know that it's wrong but will put up with it to have access to the woman's company (mainly her body) but they still hate it. They know that if they bring up the issue they will just be ridiculed and shamed for it so they stay quiet and accept it as 'the cost of doing business.'
"More and more men these days are becoming MGTOW. This stands for Men Going Their Own Way. These men, whose ranks grow larger every day, are just writing off women completely because they have become too intolerable to be around. These men are living out the Bible's truth when it says, 'It is better to live in a desert land than with a contentious and vexing woman' (Proverbs 21:19).
"Let's think about what that verse really says. It's better for a man to live alone in a dry and desolate place with no shade or shelter, where the sun relentlessly beats down on you and cooks you to a crisp during the day and the temperature drops and freezes you to the bone every night. Where water and food are either scarce or non-existent and the wind will often blow the sand so hard that it will wear your skin off. Yes, this harsh and difficult place is preferable to living with a 'contentious and vexing' woman. From my observations, the vast majority of Western women these days, including most of the ones that call themselves Christians, are exactly that kind of NASTY woman.
"NO! I don't think that there is a man alive who want's ANYTHING to do with a nasty women but if that's all that's out there and he can't or is unwilling to do without one, then he really does not have a choice but to try and tolerate it."
I used to be a nasty woman and I can tell you that I made my husband's life difficult. Thankfully, through conviction and the transforming work of the Holy Spirit, I am no longer a nasty and contentious woman. My husband enjoys living with me. Learn to have a meek and quiet spirit, women, even though the mere mention of this phrase makes women angry. Developing a meek and quiet spirit will make you attractive to your husband or other men if you aren't married. It is the "good, and acceptable, and perfect will of God" (Romans 12:2). This means you don't get easily angered, offended, and certainly not nasty. You can control your negative emotions, feelings, words, and actions. You renew your minds with truth so you can walk in the Spirit instead of the flesh.
But let it be the hidden man of the heart, in that which is not corruptible, even the ornament of a meek and quiet spirit, which is in the sight of God of great price.
1 Peter 3:4