Men Prefer Attractive Wives
Men Prefer Attractive Wives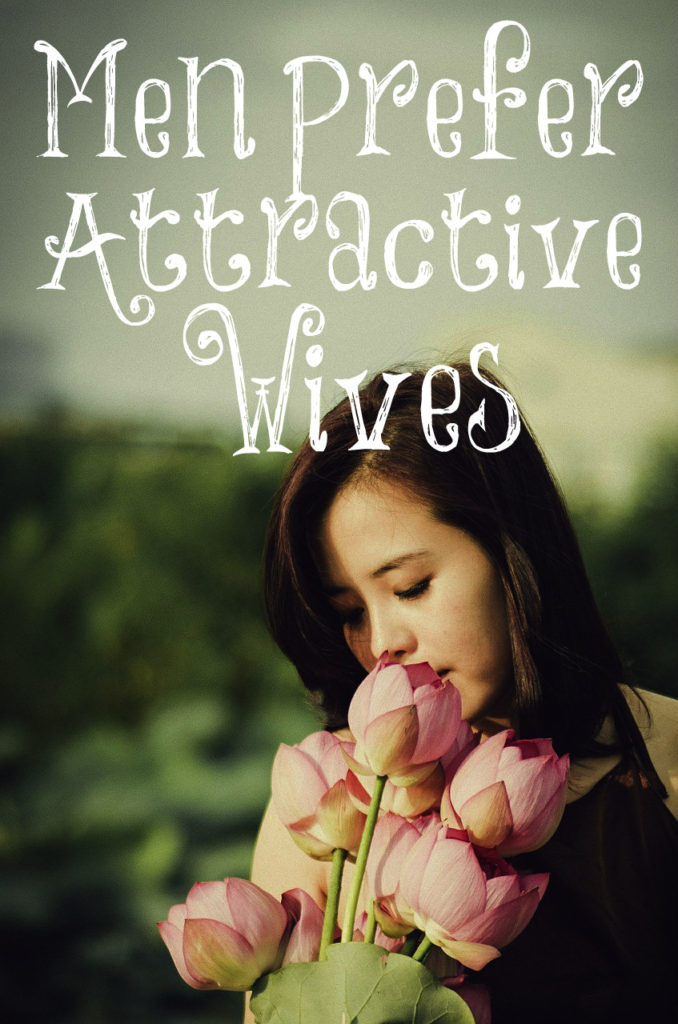 This title won't be as contentious as my other title that beings with "Men Prefer…" since I doubt any men prefer their wives to be unattractive. Those who will find it to be contentious are those who falsely believe that men aren't allowed to have any preferences at all and if they do, they are somehow evil. (This came out loud and clear on my viral post.) This is not so! We all have preferences.
However, "attractiveness" is in the eye of the beholder. On my birthday post, I mentioned that my 60 year old husband still finds his just turned 60 year old wife attractive. I decided to find out what he meant when he told me this. Here is how he answered me.
The most important thing that keeps him attracted to me is my joyfulness! I laugh at his jokes and smile a lot. I even sing loudly at church although my voice isn't great. (He did tell me on our walk yesterday that he liked my voice. I was shocked!) I don't get moody so he doesn't have to wonder what my mood will be.
The others things he finds attractive about me in order: I keep myself in shape, intelligence, ability to carry a good conversation, and how well I take care of the children and grandchildren. I asked the women in the chat room what their husbands find attractive in them and they had a variety of answers from how they wear their hair, makeup, what clothing they wear, how they were treated by their wives, cleanliness, and many other things.
Men will have a variety of things that attract them to their wives but I remember hearing that the number one thing that men find most attractive in women is their cheerfulness. It's probably the one thing that women find the hardest to keep since they are easily led by their emotions and feelings. I sure was when I was younger but not anymore! Thankfully, the Lord kicked it out of me when I was able to see how ugly and wrong it was. Plus, being in the word of God daily helps me to continually renew my mind with truth. Being thankful and continually taking every thought captive to the obedience of the Lord Jesus are vital to remaining joyful.
One woman in the chat room wrote that her demeanor and attitude is what attracts her husband no matter what she looks like. If she is cheerful and laughing, he is attracted to her even if she is in her pajamas but if she is sour and grumpy, she is not attractive to him at all.
I do think most men are attracted to their wives when they try to stay in the best shape that they can. Men are visual. It's a fact of life no matter how much women try to say men shouldn't be this way. They are. God made them this way! So do the best you can and if you struggle, at least keep trying and never give up.
Ask your husband what makes you attractive to him then ask him what makes you unattractive to him. (I asked this of my husband, too, and still need to work on a few areas!) You want to learn what pleases him so you will want to work on becoming more attractive to him and less unattractive to him. Remember, this is the man that you promised to be committed until death do you part and you were created to be his help meet. Desire to stay attractive to him, even in your old age. Joyfulness goes a LONG way even when you have gray hair, age spots, and wrinkles!
A merry heart doeth good like a medicine: but a broken spirit drieth the bones.
Proverbs 17:22