No Discretion When It Comes to Breastfeeding
No Discretion When It Comes to Breastfeeding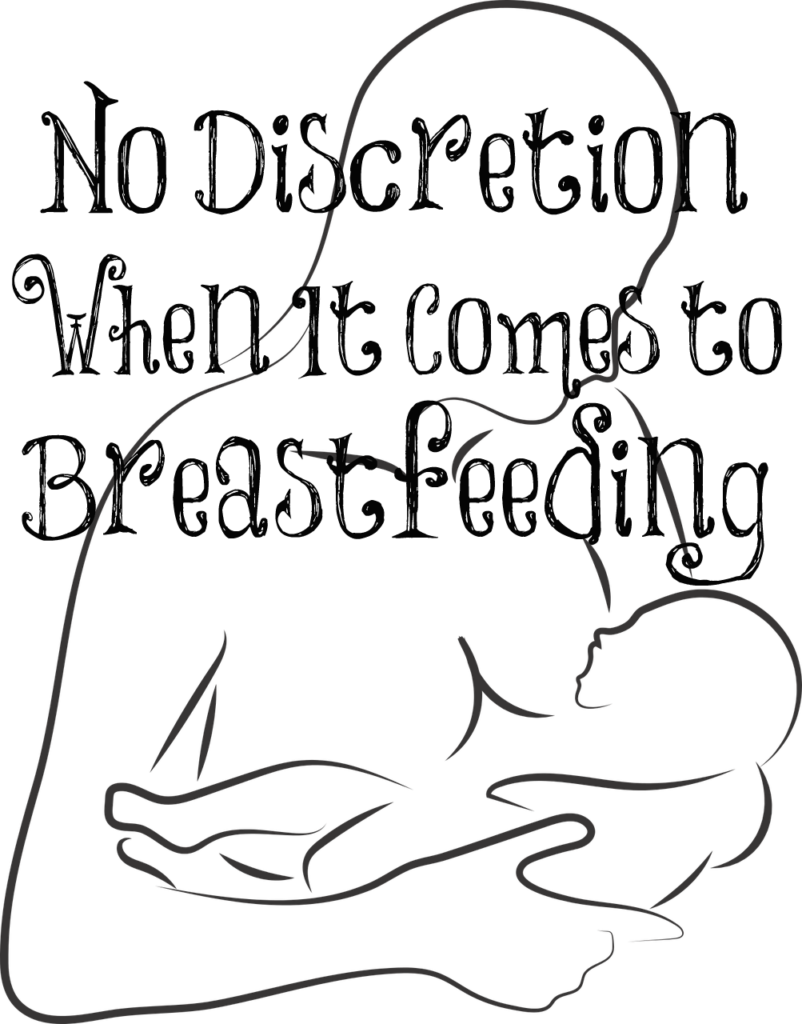 We were having a discussion in the chat room recently about breastfeeding. It's amazing how many Christian women think it's fine and dandy to openly breastfeed their babies and show their breasts to men who aren't their husbands. It riles women up when I teach them to be modest and discreet even while breastfeeding. They falsely believe that breasts aren't sexual and it's men's fault if they like to see breasts while nursing because they are "perverts."
Women have told me that Jesus' mother Mary breastfed openly in the temple and Catholics have shown me pictures of Mary's breast hanging out in preparation to nurse her baby. There isn't one single Bible verse that tells us that she breastfed openly! Not one. I am sure she was known as a godly, discreet, and modest woman since God chose her to bear His Son.
I am all for breastfeeding! I believe it is far superior for babies to have milk from the mothers. I loved breastfeeding my four children for a year but I never breastfed openly for other men to see my breasts. I would have felt shame in doing so.
Here is a comment from one wise women on this topic:
It's like people don't read the scriptures anymore and do word studies. It annoys me. Men are visual or there wouldn't be so many verses about the body in Song of Solomon alone! But since this is about breasts here are just a few verses on them.
Let her breasts fill you at all times with delight; be intoxicated always in her love. – Proverbs 5:19
This verse is implying that the breasts are satisfying and here we are seeing the encouragement for them to always make a man filled with delight. The King James uses the word satisfy which implies that they are satisfying to a man. They aren't drawn to things that are not satisfying.
Both satisfy and delight mean to be filled, take pleasure in. It is the same delight that is used when it says God delights in His people. The way God delights in His people is the way a man is to be about his wife's breasts only. But like everything that is beautiful in God's Holy Word and ways, it gets perverted by the world we live in and you have men delighting in other women's breasts and you have women practicing zero discretion. Zero.
If that wasn't enough to show that men like breasts here is another verse..
Your two breasts are like two fawns, twins of a gazelle, that graze among the lilies. – Song of Solomon 4:5
Your stature is like a palm tree, and your breasts are like its clusters. I say I will climb the palm tree and lay hold of its fruit. Oh may your breasts be like clusters of the vine, and the scent of your breath like apples- Song of Solomon 7:7-8
How beautiful are your feet in sandals, O noble daughter! Your rounded thighs are like jewels, the work of a master hand. Your navel is a rounded bowl that never lacks mixed wine. Your belly is a heap of wheat, encircled with lilies. Your two breasts are like two fawns, twins of a gazelle.- Song of Solomon 7:1-13
The man in Song Of Solomon was clearly attracted to this woman's breasts. Why did God allow that to be in His word for everyone to read? Because men love breasts and in the context of marriage it is a beautiful thing! But again the perverted world we live in would like to believe this isn't true or simply don't care like they do with homosexuality. They believe it simply isn't true that God hates it or they don't care.
I wish people would just dig into scripture and read.
And furthermore, do we really have to be so dense to think that if it's isn't in scripture it must not be a real thing! I mean it doesn't say in scripture that smoking marijuana or taking heroin will make you high as a kite but we know we would be fools to think it doesn't. There is just a place for common sense and this is one of them.
Sorry for ranting. It annoys me when women make excuses for their ignorance.
In like manner also, that women adorn themselves in modest apparel, with shamefacedness and sobriety.
1 Timothy 2:9