Only Have Sex With People Who Respect You?
Only Have Sex With People Who Respect You?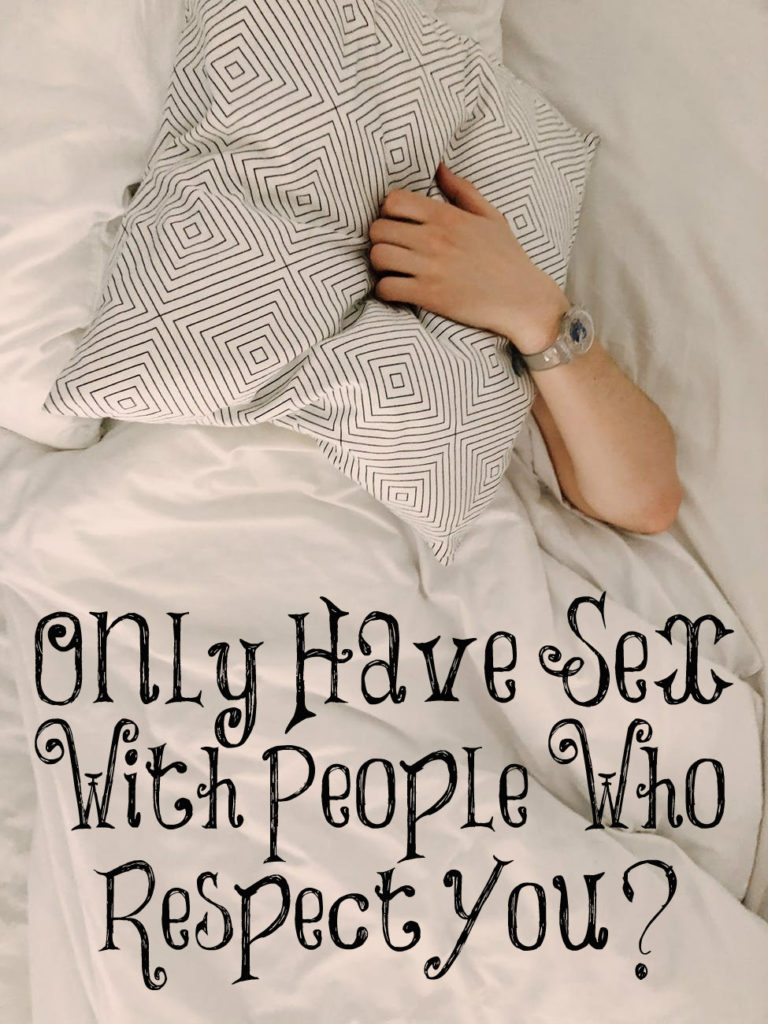 "When I was 14, my mom said I should NOT wait until marriage to have sex – I didn't even need to wait for love. Her advice was to only have sex with people who respected me. I don't have a punchline. I just think if more moms said this to their daughters, life would be easier." This was written by Amy Silverberg on Twitter.  This tweet had almost 497,000 likes and 63, 000 retweets.
One person responded: "I'm VERY jealous. I'm super messed up from my mom's over-bearing, shame-oriented speeches about why I shouldn't have sex."
Yet, another one: "My mom did the same. I was 12 or 13. She kept condoms in a basket in our medicine cabinet when I was in high school and told me and my friends that she didn't want anyone getting STDs or pregnant because they were too embarrassed to buy condoms."
"My mom asked me at 16 if everything was okay. She knew I was still a virgin. I told her I just hadn't met the guy I wanted to sleep with and she was okay with that. A year later, when I did give it away, she gave me a big hug. More people should have moms like that."
"My mom did the same thing! I truly think it is why I don't have the grandiose, hyper-romanticized views of sex. Yes, it can be beautiful and loving, but that's not always how it is. Sometimes, it is two people respectfully meeting a need and that's perfectly fine."
This is the culture we live in, women. Children are no longer being taught that sex before marriage is wrong. This doesn't mean that sex is wrong. It means that sex outside of marriage is wrong. Your children need to be taught this. It's for their protection. It's for their future husband and children. It's God's perfect will for them, but we have many who are in complete rebellion to God and His will. They have gone their own way and are reaping the consequences of it.
Have sex with a man who respects you? The only man who will respect you enough to have sex with you is a man who will marry you. Heads up, women. Men don't respect women who give sex away freely. Period. They are using you! Once sex enters into a relationship, the emotions take over and all sense of reason is gone. It distorts the relationship and turns it far from God's intended purpose. Sex was created for marriage. Sex was created for child bearing. Sex was created for pleasure ONLY in marriage. Sex was created to build families and nations but the way sex is being used today, it is tearing all of these down.
Our culture wants to tell you that to teach your children these truths will bring them shame. They will feel shame for their bodies. They will feel shame about sex. These are all lies, women! Teach your children that they were created by God Almighty to glorify Him, yes, even with their bodies. Teach them that His ways are perfect. Teach them about the devastation of sex outside of a marriage bond. They are smart. They will understand this. If you don't teach them truth in this area, the world will teach them distorted lies about sex which will most likely lead to a lot of destruction in their lives.
Flee fornication. Every sin that a man doeth is without the body; but he that committeth fornication sinneth against his own body.
1 Corinthians 6:18