Regret Over Having Children
Regret Over Having Children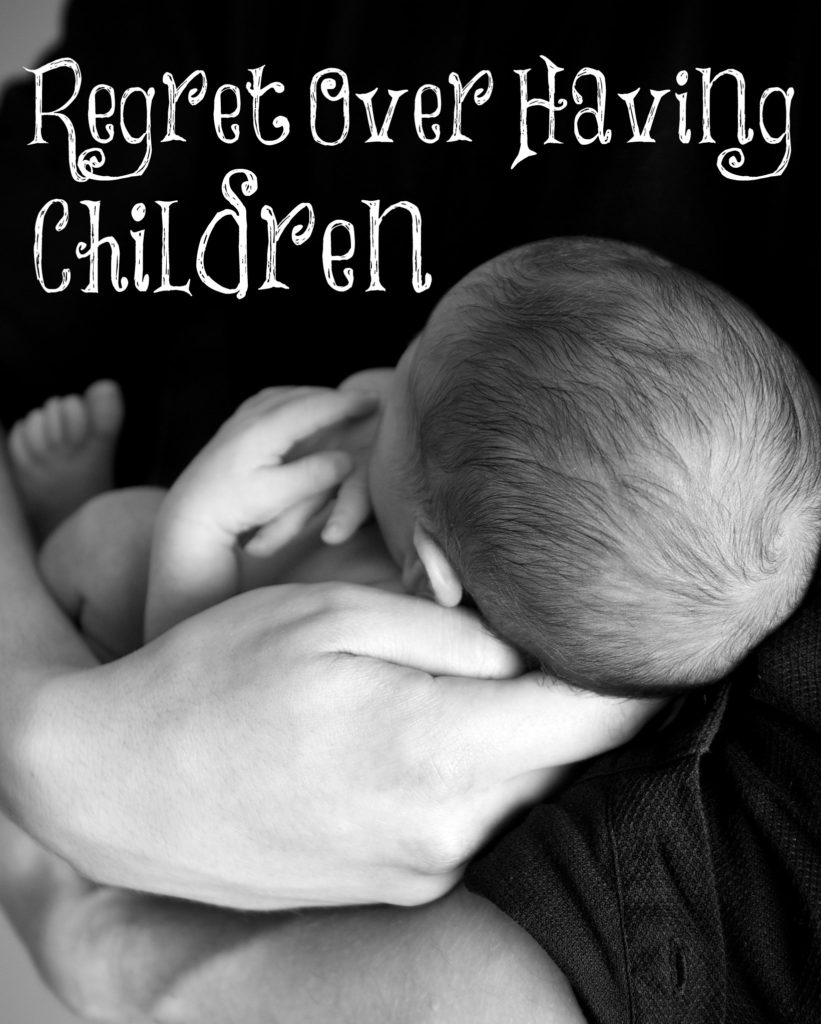 In reading through the book of John, I am struck that right before Christ was going to be crucified, He had a Passover dinner with His disciples and said this, "If I then, your Lord and Master, have washed your feet; ye also ought to wash one another's feet. For I have given you an example, that ye should do as I have done to you." (John 13:14, 15) The Creator of the universe came down in the flesh to pay the penalty for our sins, yet got down on His knees and washed the filthy feet of His disciples. Then He told them that they are to do the same. What is the result if we follow Jesus' example of washing other's feet? "If ye know these things, happy are ye if ye do them." (John 13:17) We are told we will be happy when we decide to wash other's feet (live our lives serving others).
The mindset today in many women is to do anything but wash other's feet. Education and careers have become idols to work hard and achieve with a burden of debt in the process. Get married if you feel like and have only one, maybe two, babies. Once the babies are born have others raise them since they are way too much work. Many even regret having children. "It's a huge taboo, admitting this kind of thing, but there's a growing and largely ignored group of mothers all over the world who are confessing their regret over having children. Day after day, as they change diapers, drive to soccer practice, and help with college applications, they fantasize about a life unburdened by dependents and free from the needs of others. A do-over."
Lindsay Harold responded to this article, "This is so sad and so terrible. Our society is so warped with selfishness, greed, and all the wrong priorities. In general, whatever our society is seeking, we are called to do the opposite. Ladies, we aren't called to seek more glory for ourselves or more fun experiences and self-indulgence. We are called to be unselfish, giving of ourselves for the good of others and the glory of God. Raising children is an important calling, but requires us to put aside our own wants. It grows our character. It pulls us out of ourselves and in return gives us a bigger and more meaningful world instead of the echo chamber of our own selfish desires that can never be satisfied. Learn to be content in pouring yourself out for your family. There is great gain in being unselfish."
 Do all these women who despise being home with their children think that a nine to five job would be more fulfilling? They have been so brainwashed to believe that being able to be away from the home all day, instead of being home with their babies and children, is more rewarding. Women, if you don't understand that the Lord's will for you is to be the one home raising your precious children, you will be led astray by the culture's lies that there's a better place "out there" for you. Raising the next generation is a high and holy calling. Never forget this truth.
Woman brag to me that they want their daughters to be doctors or something along this line. They believe being a doctor helps more people than being a mother. Doctor's don't have time to raise someone in the nurture and the admonition of the Lord. They usually see each patient a few minutes. Yes, they may help them physically get better but this is only temporary and this cannot compare to raising children to love the Lord and impact society for good. Raising children to walk in Truth impacts them for eternity. Mothers, never underestimate what you are doing for the kingdom of God.
Jesus said in John 13, "A new commandment I give unto you, that ye love one another; as I have loved you, that ye also love one another. By this shall all men know that ye are my disciples, if ye have love one to another." It is made perfectly clear throughout His Word to love others and this includes the blessing of children in our lives. Jennifer Hartline explains it perfectly:  "Love doesn't come from that third book you wanted to write, or the award you wanted to win, or the partnership you sought. None of that will come visit you when you are old and lonely, or sick and dying. All the stuff you chased down and hoarded into your little box will turn to dust before your eyes, and you'll have only the souls you loved and gave your life for … or you won't."
Many women decide they want children when they are much older and their years of fertility are waning because they chose to pursue higher education and careers, along with "traveling the world" first before being in bondage to being home and having children. Dr. Laura has said, "Your greatest contribution may not be something you do but someone you raise."  When you decide to give your lives away loving and serving your children, women, and understand that this is the Lord's will for you, "happy are ye if ye do them."
But he that is greatest among you shall be your servant.
Matthew 23:11