Seek Those Things Which are Above
Seek Those Things Which are Above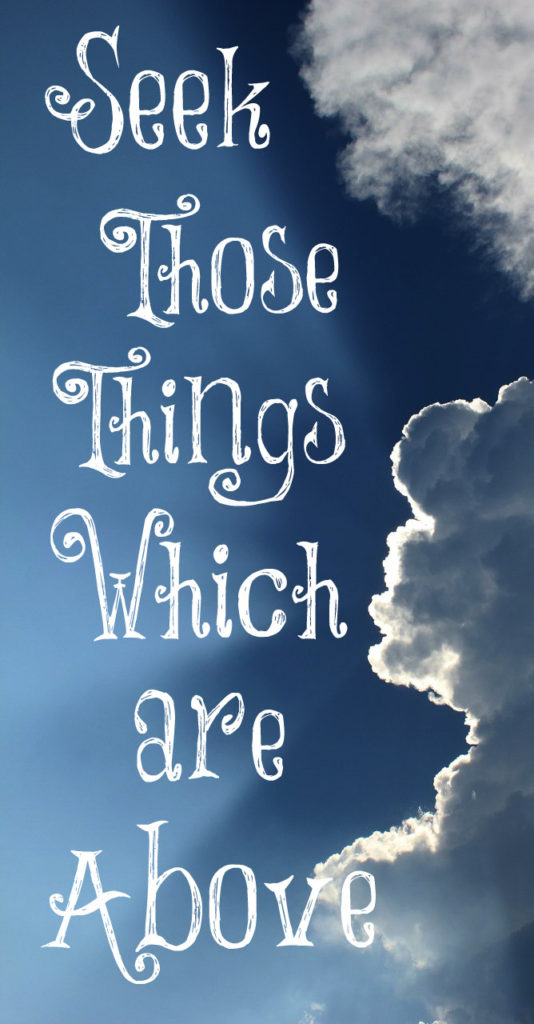 Written By Ray Ortlund
Think about your resurrection in Christ.
First, let's illustrate it this way. When God created the world, He created it with history already built in. The stars, and also the light from the stars – that light that takes thousands of light-years to get to earth – everything was created in one act. God created it "old."
When He created man, He created him, too, with history already built in. Adam was created a full adult; he didn't go through the process of growing up. He was made in an instant with an age factor already built in.
When you were born again, you were placed into Christ, and the history of Christ was accounted, was credited, to you. You were given the advantages of His history, so that the experiences Christ Himself went through are now yours as well.
That's what Colossians 3 says; now live like it!
If ye then be risen with Christ, seek those things which are above, where Christ sitteth on the right hand of God. Set your affection on things above, not on things on the earth. For ye are dead, and your life is hid with Christ in God. When Christ, who is our life, shall appear, then shall ye also appear with him in glory. (Colossians 3:1-4)
"Seek those things which are above," "set your affection on things above." Bishop Lightfoot comments, "You must not only seek heaven, you must also think heaven."
Sometimes we, if a problem comes along, say to each other, "Keep looking down!" It always brings a chuckle. If we were to say "keep looking up," we'd be indicating we're in the pits. But what we're doing is reminding each other of our exalted position in the heavenlies in Christ – and everything immediately looks better.