Should Your Happiness Be His Priority?
Should Your Happiness Be His Priority?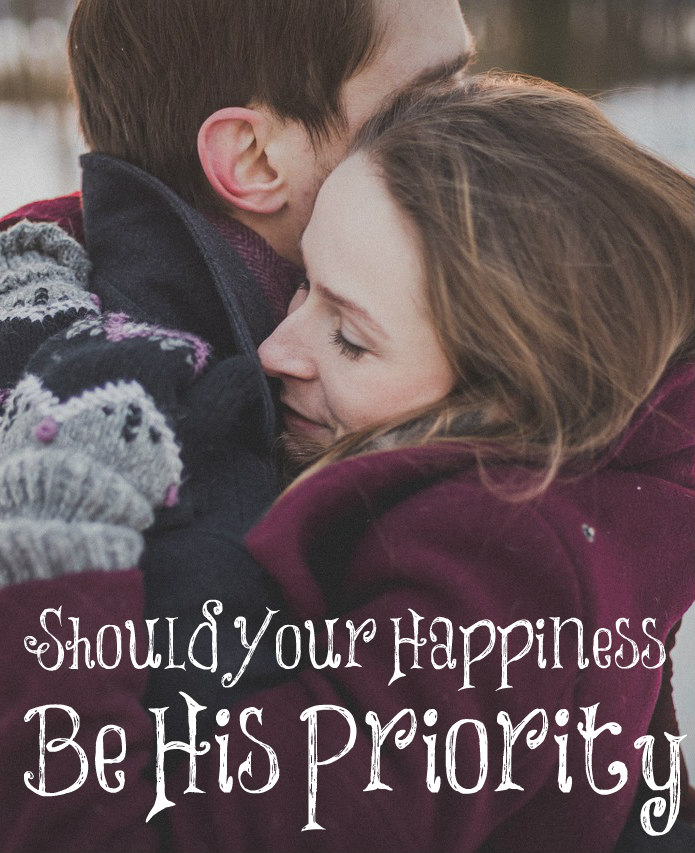 Steve Harvey shared a clip about a woman asking Steve about her boyfriend having a beard. One of first things out of her mouth was, "I think my happiness should be his priority." I believe that many women go into marriage with this same mindset. I sure did! I thought my husband's priority should be to make me happy and when I quickly found out that this was not true, I was angry and continually frustrated with him.
This is not a recipe for a good marriage, women. It is not your husband's responsibility to make you happy. No one can make you happy because happiness is a choice regardless of one's circumstances. This attitude of it being the husband's priority to make his wife happy comes out of the "Happy Wife, Happy Life" mantra that is widely believed these days. Again, it's not a husband's responsibility to keep his wife happy. This puts way too big of a burden on the men.
Joy comes from within. Every day, you have the opportunity to choose to accept your life and its circumstances and rejoice in spite of them or be critical and complaining. You can choose to be thankful and dwell on the good in your life or you can choose to be unthankful and dwell on the negative. You can choose to dwell on the good in your husband or you can dwell on the negative. These are all your choice.
What would it take for your husband to make you happy any ways? If he were perfect and did everything perfect? This isn't ever going to happen because your husband isn't perfect and neither are you. Can you imagine having the load on your shoulders of it being your responsibility to keep your husband happy? Men have tried to do this with their wives and most of them have failed miserably. Please, don't put this heavy burden upon his shoulders. Don't make your family believe that they will only have a "happy life" if their dad makes their mom happy. Choose joy today!
Many will ask, "But how do we do this?" By continually renewing your minds with God's Truth and taking every thought captive to the obedience of Christ. By kicking out negative and critical thoughts when they enter your mind and replacing them with Truth. By not allowing your emotions and feelings to control your life but allowing the Holy Spirit to control you instead.
And be not conformed to this world: but be ye transformed by the renewing of your mind, that ye may prove what is that good, and acceptable, and perfect, will of God.
Romans 12:2